I have a million other things to do (first birthday party tonight!) but have been wanting to blog so badly. After years of blogging I just get this itch when it's been a while! I made the girls matching tops by modifying RTW shirts (well Bennet's was a onsie, but I'm not a onsie fan and all of hers are chopped off like this).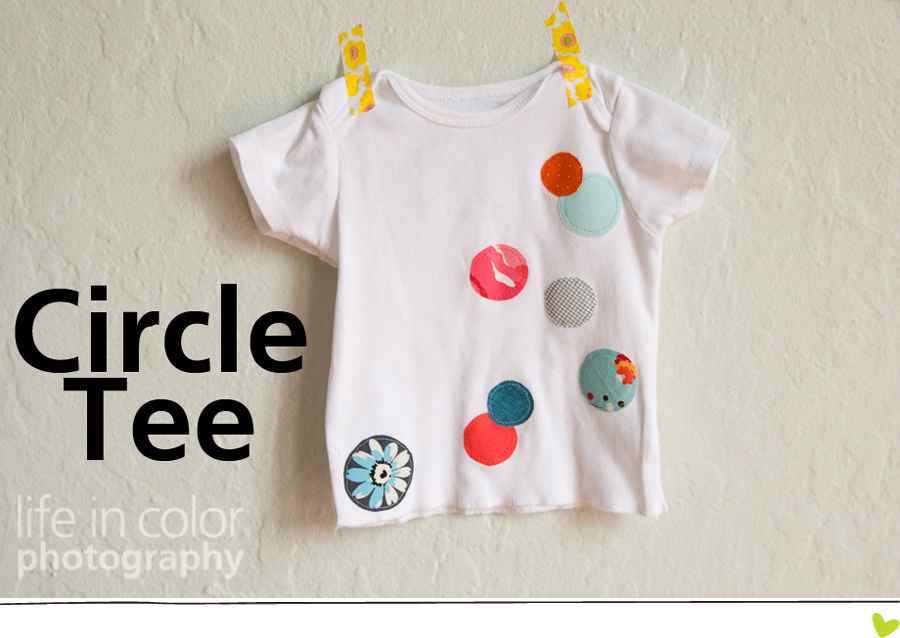 I've had the idea to do this for years (in fact, the grid fabric I bought for this specific project for 12 years, the shame!). I got a fabulous shirt when I was in Japan; it was black and had little circles sprinkled on it of the best cotton fabrics. Wonderful prints. I freaking loved that shirt. Somehow it is one of those sad lost forever stories. I have no idea what happened to it. This is my take on it.
To make it I cut squares and then free hand cut circles out of those. I find it much easier to free hand circles from squares (I did the same thing for my much loved felt garland). I ironed them onto a piece of Heat n Bond lite (on my Silhouette tips and tricks page I talked about how this is the same as Silhouette's branded sewable interfacing, but much cheaper). In hind site it might have been easier to cut the fabric out after I ironed on this stuff, but it worked, I just trimmed the edges to make sure sticky wasn't everywhere. I pulled off the backing and then tacked them down on the shirt with the iron. With a sharp fresh needle in the machine I slowly stitched around the circles in coordinating thread. This would look adorable hand sewn, but I didn't have the time. I left long tails, pulled the thread through to the back and knotted it. I wondered how it would stay, usually appliqué on t-shirts is zig-zaged on (like these shirts or this).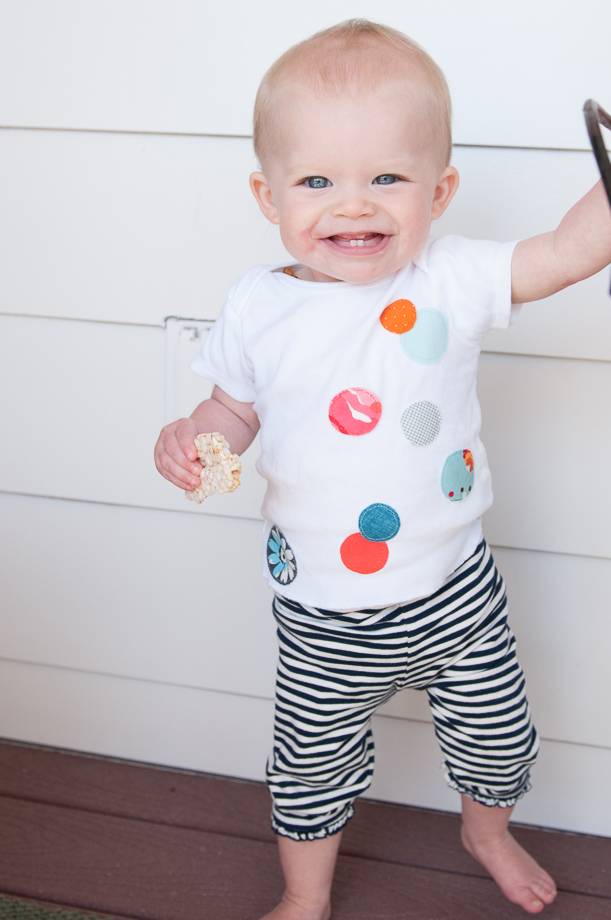 This is after many washings (and only wearing it once, it got trashed because I let her walk around with peppers that she drooled all down the front). The edges are just slightly frayed and it just adds to the shirt.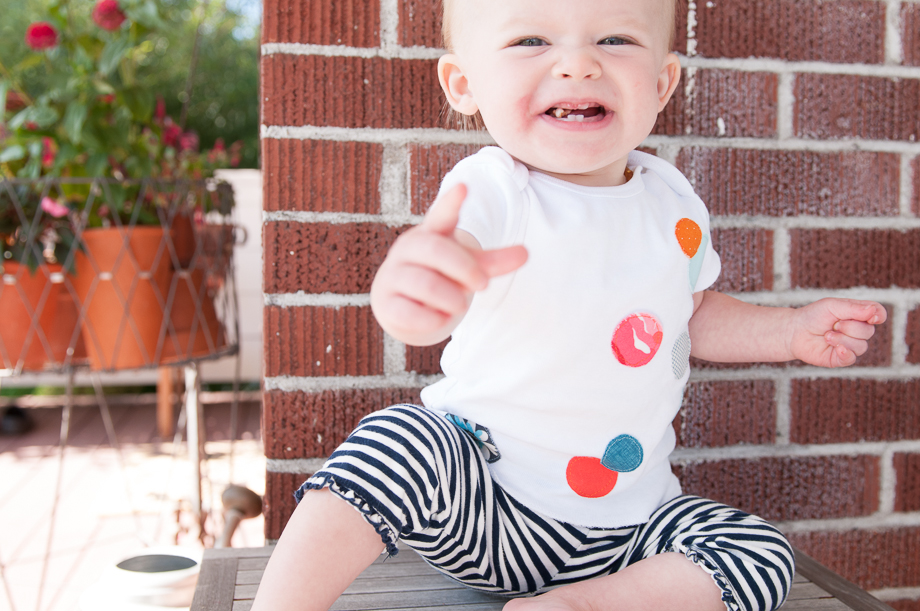 By the way trying to get a picture of this girl in said shirt? Ya… it was a challenge.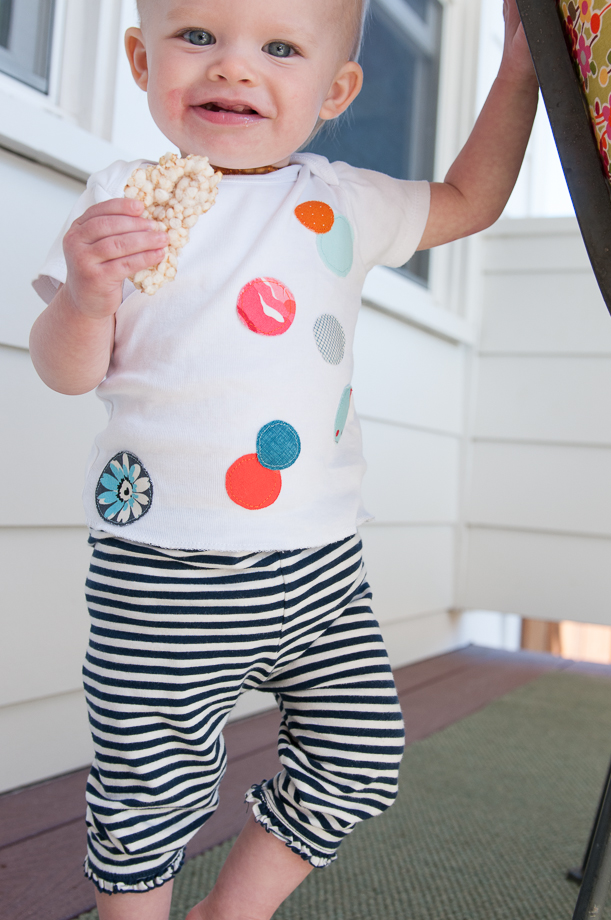 "mom you don't want me to hide behind the table and put my rice cake front and center?"
Silly girl! This shirt remake works great for stains (the circles here are covering up a few of those yellow mysteries that I've learned develop between children while they sit in storage!). I'd love to see your take on it if you try it. It's easy, and I'm sure I won't wait 12 years to try it again. Maybe I'll even make on for me!