Oh dear me, my poor blog has been a bit neglected, hasn't it! I haven't quite decided what I want to do with it. Though Bj does ask me every time we get a bill for something blog related. I do feel I need to check in and tell everyone who has been asking that we are fine. In fact we're wonderful! The girls are 3 and 6.5, can you believe it?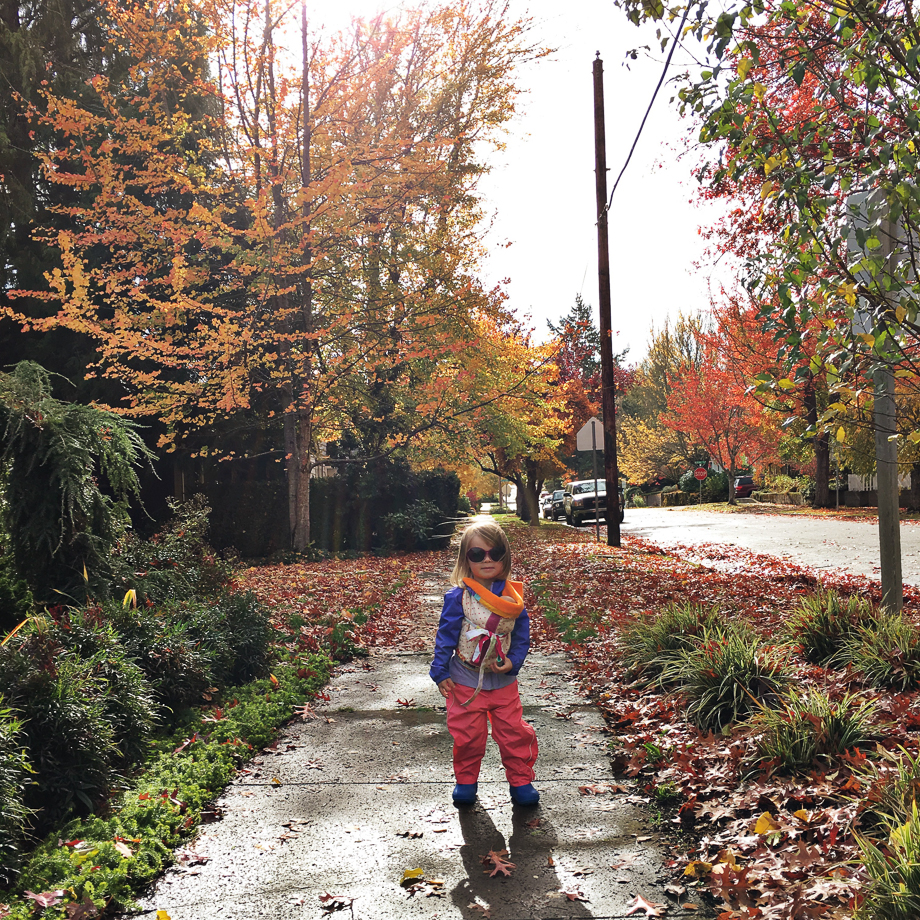 Bennet on a walk yesterday. With her baby Tommy in a carrier Tuesday made.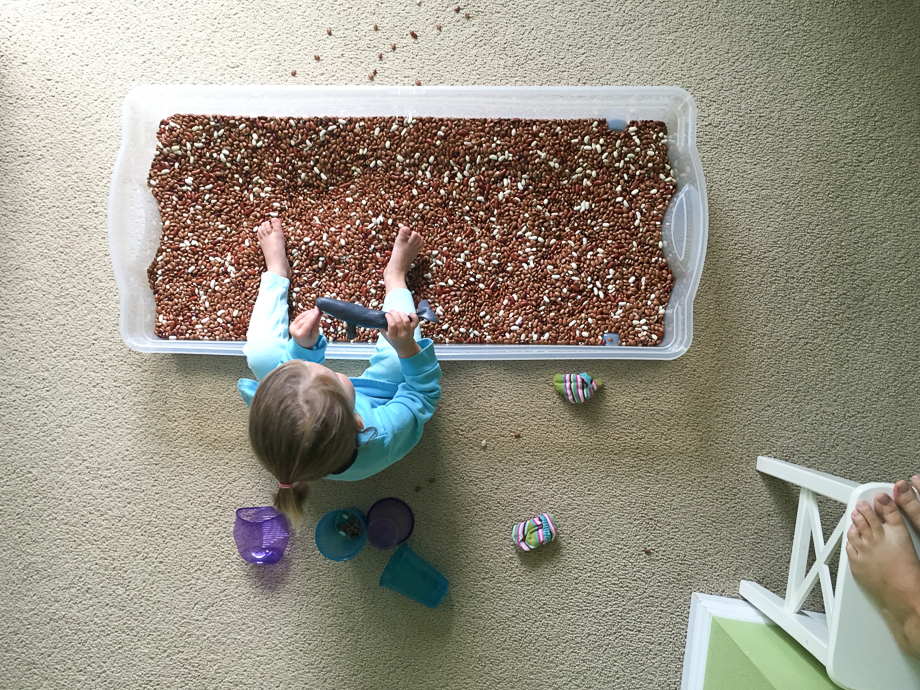 Recycling all my ideas from when Tuesday was little. A bean sensory bin for Bennet… This one is being used for dolphins and whales, of course. She's obsessed with them.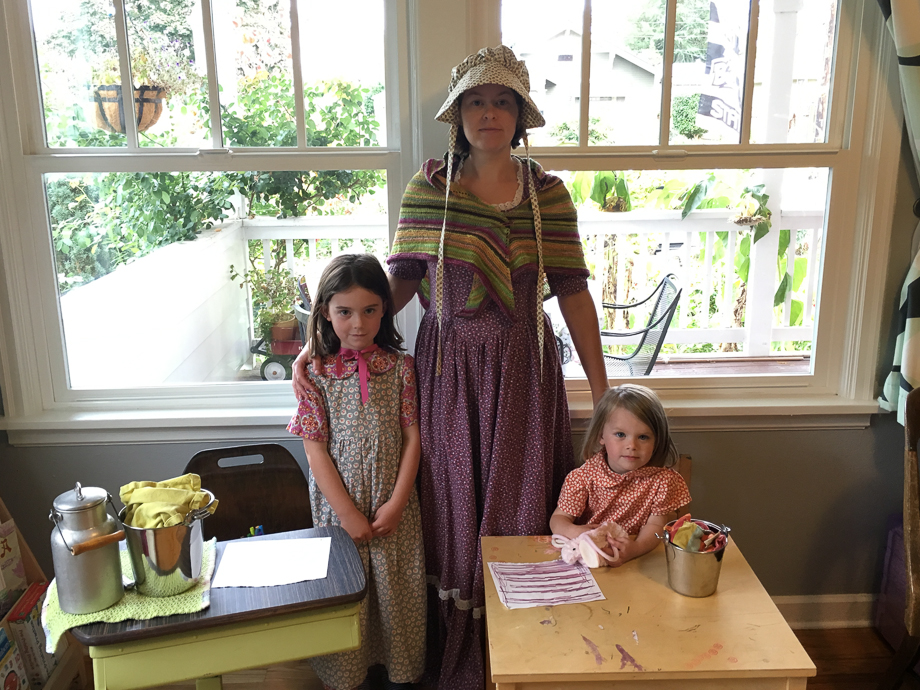 Homeschooling is going great, hahahaha. Tuesday wanted to play old fashion school (we have been reading a lot of prairie girl stories) and I realized I fit into this old costume of mine from high school (just lost 20 pounds!). We were trying to be VERY SERIOUS here.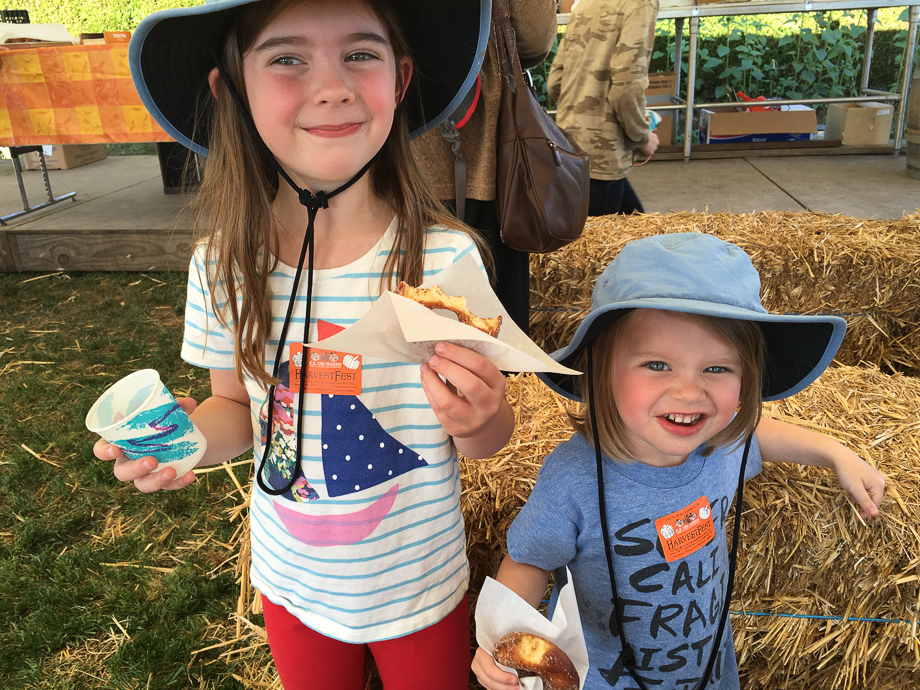 Tuesday is enrolled in a charter school for first grade. It's only for homeschoolers so nothing much has changed at home, though she does get to go on field trips with the "school" (above we're at a pumpkin patch).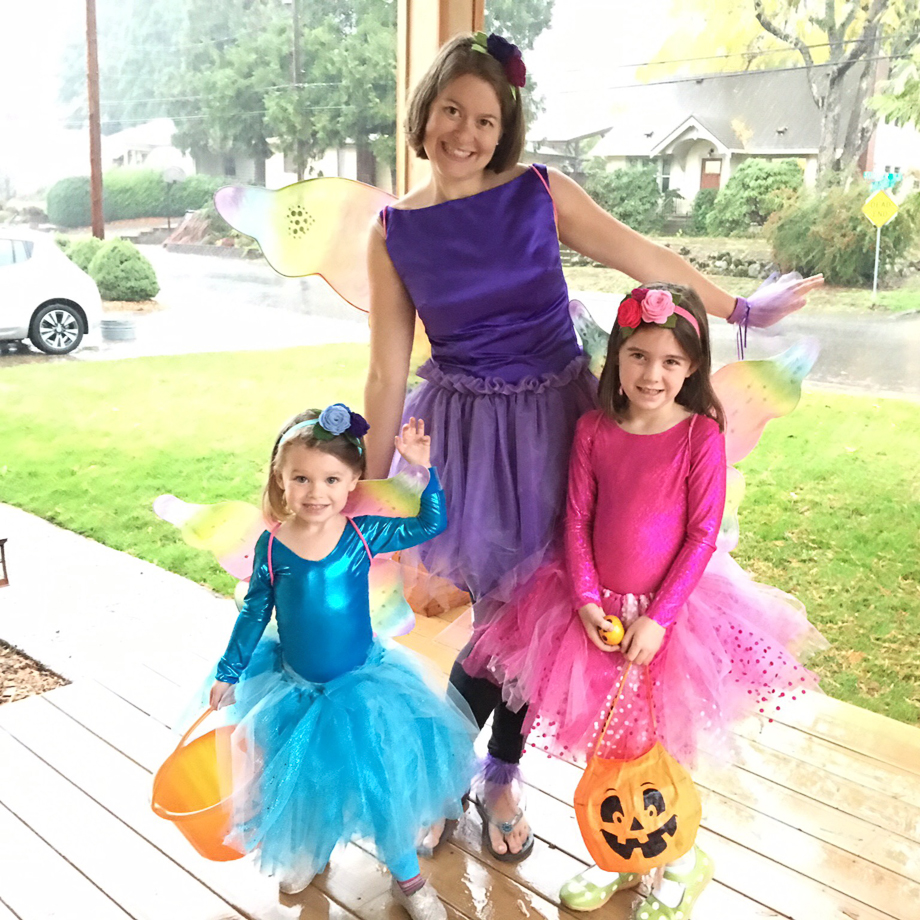 Horrible cell phone picture (my nice camera was involved in an incident no one wants to own up to). Ballerina fairies! My costume is from high school (I know, why do I still have these things?!?!).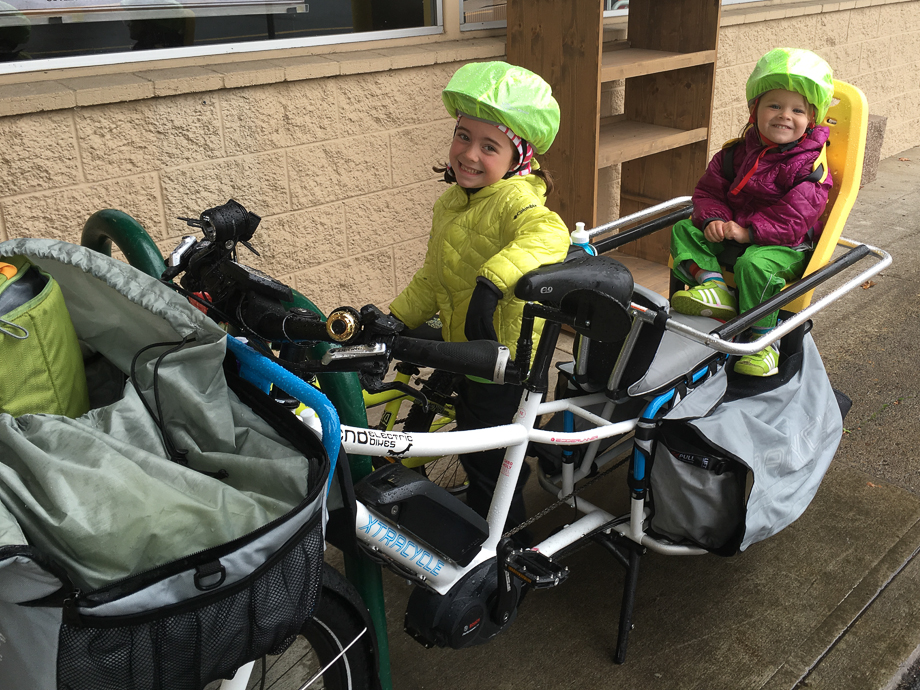 Look for us around town, we're the crazy people still biking in this weather. Tuesday will ride on the back if we're going in lots of traffic, but she does quite well on her 20″ bike (such a big girl!).
I never thought I'd have one of those blogs that dies a slow death, so we'll see what I can do about prioritizing it. Right now it's just too far down on the list. I think if I can do shorter project based entries that might work best. And those are the entries I always come back to (How did I make that cleaner? What quilt did I make last for so and so? How old was Tuesday when we tried that art project?). And of course I have things from the last year I would like documented. But Bennet needs my help to look at the North American Continent box and Tuesday wants a new song on her mix to listen to while she finishes making a cardboard dog. Here's hoping you're all well and happy too!