This winter I wanted to get a high loft batting to try. I was intrigued by the look of quilting with it and also thought it would feel so light and soft. I did a very basic quilt and went to quilt it, basting as I usually do (totally half assed pins way too far apart) and it was a disaster! Even though I was using a walking foot I got bunching and all kinds of yuckiness. Not a fan. I chalked it up to the batting, bummed I had bought a whole bolt of the stuff (Quilters Dream Puff).
Because I had bought a whole bolt eventually I came around to the fact that I was going to have to use the stuff. I did a little more research and figured my basting was one of the problems. Turns out it was a huge problem! I pin baste and now I place my pins a LOT closer together – 3″ max. I love pin basting. I use my living room floor and life goes on around me as I tape the quilt back, batting, and top sticking pins in whenever I get a chance.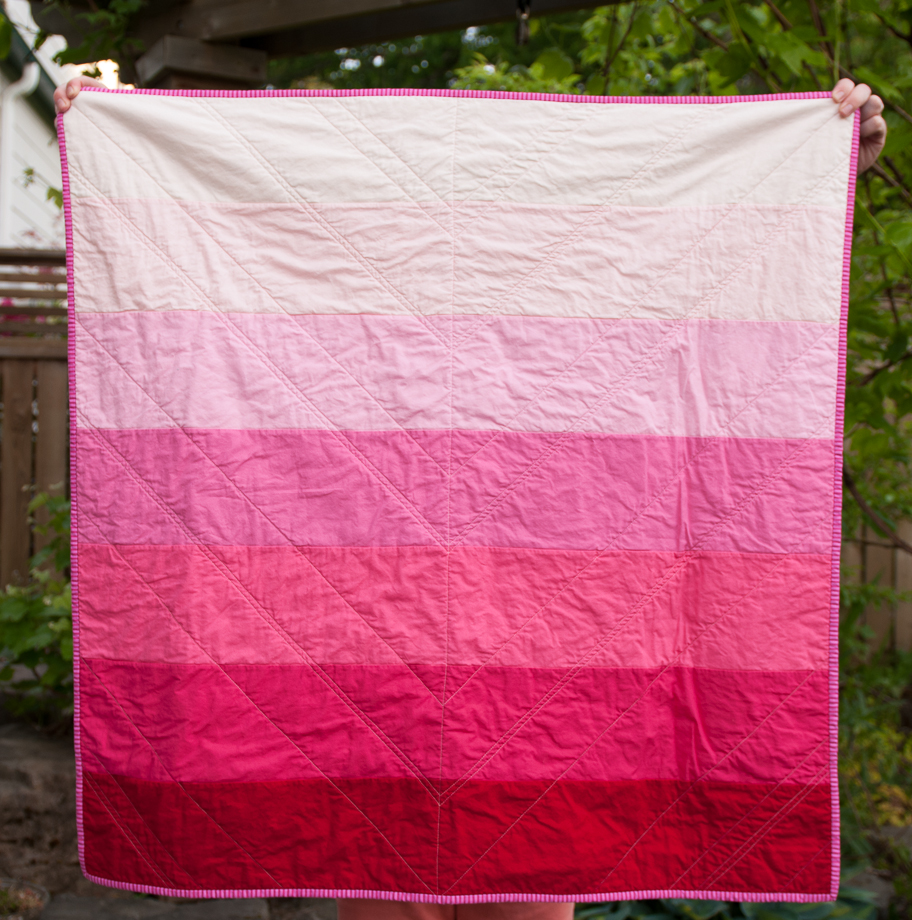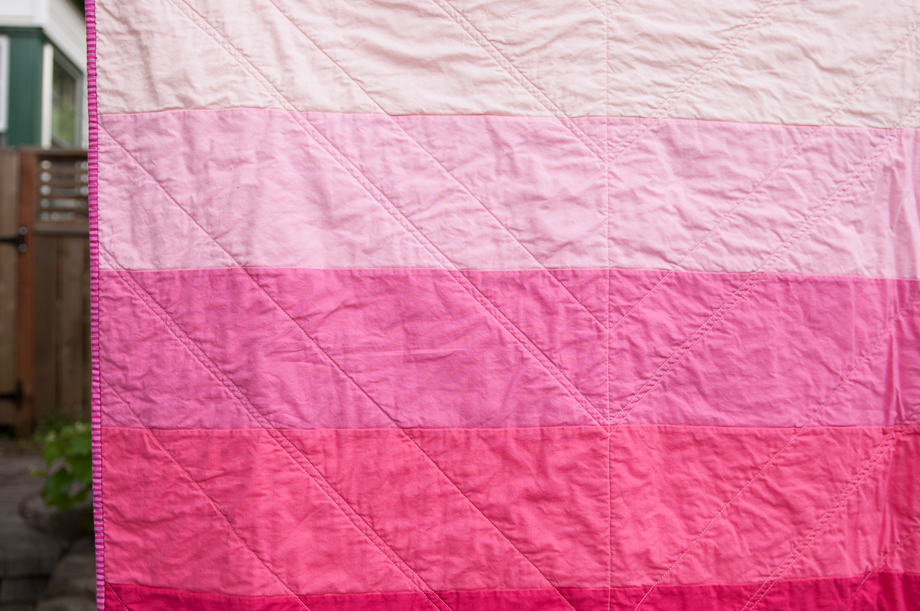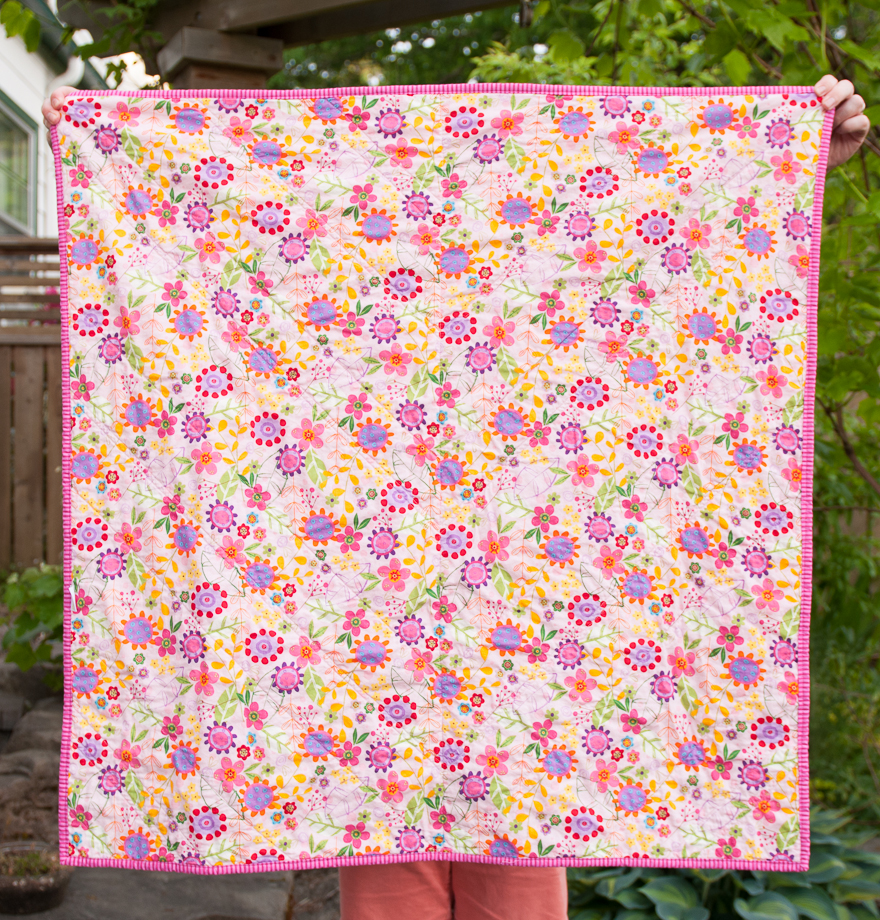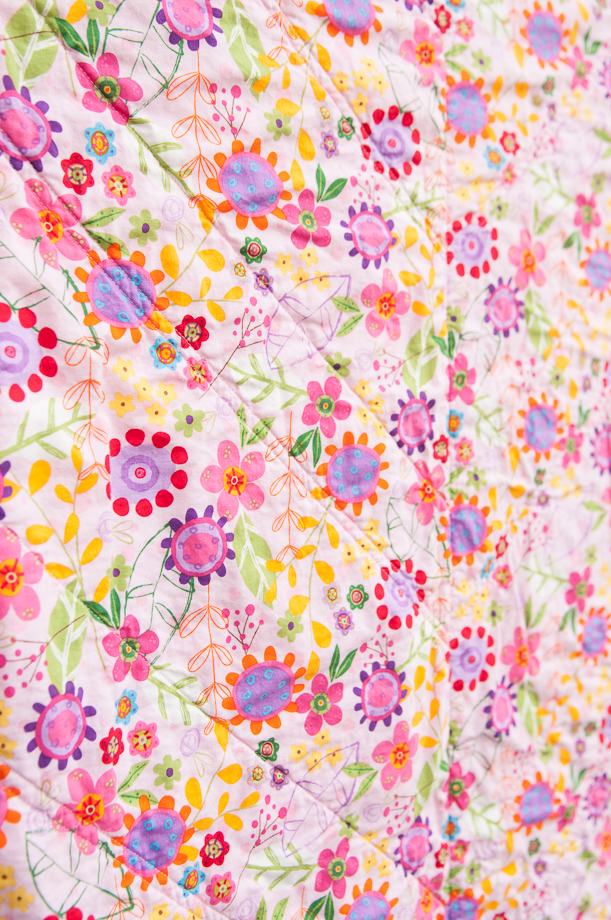 Ombre with floral background – cotton batting $85 in my etsy shop. You can see how crinkly the quilt looks with 100% cotton batting. It really shrinks up. It's a thin quilt, perfect for a baby play-mat.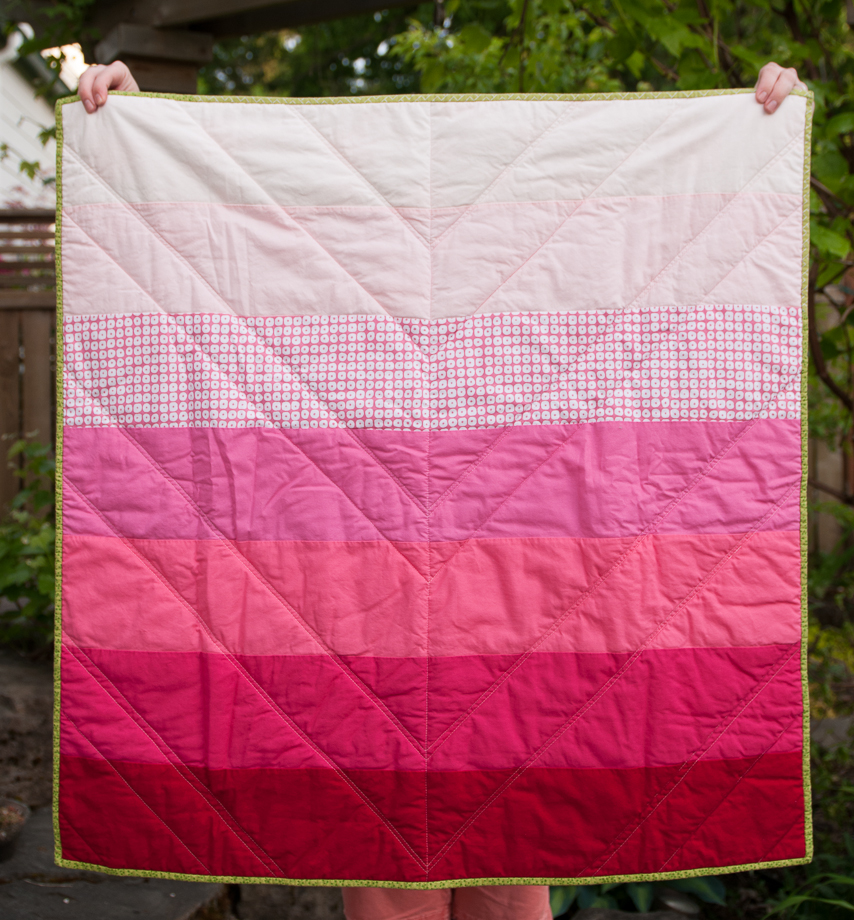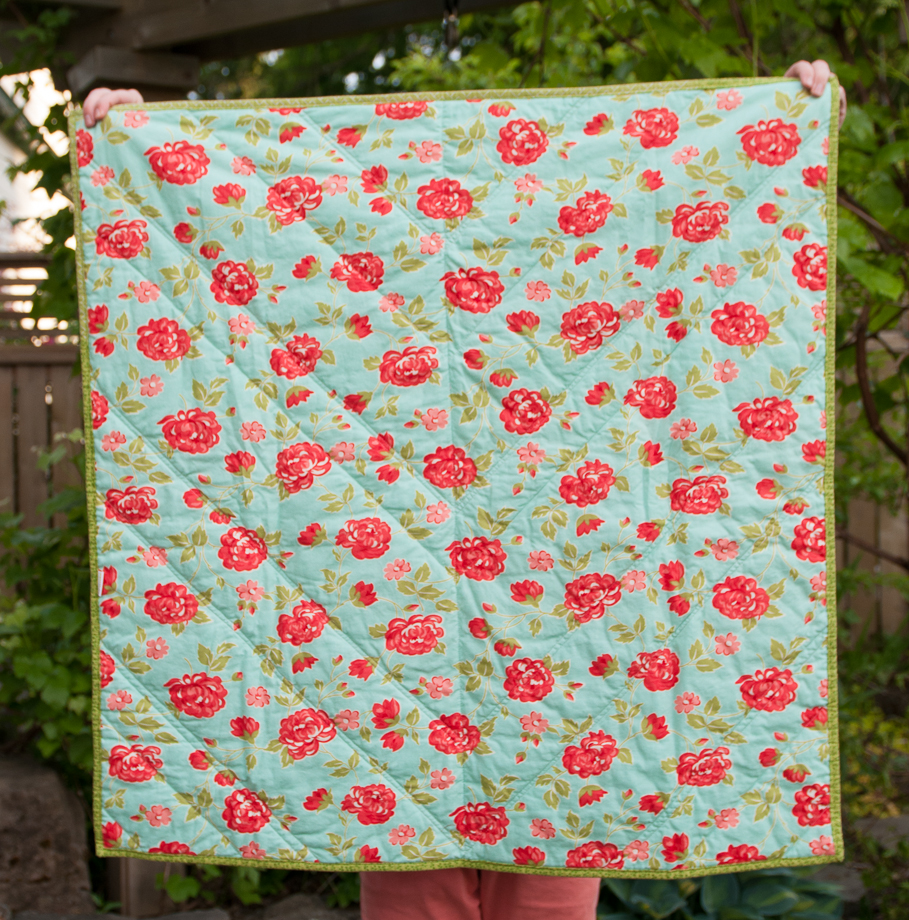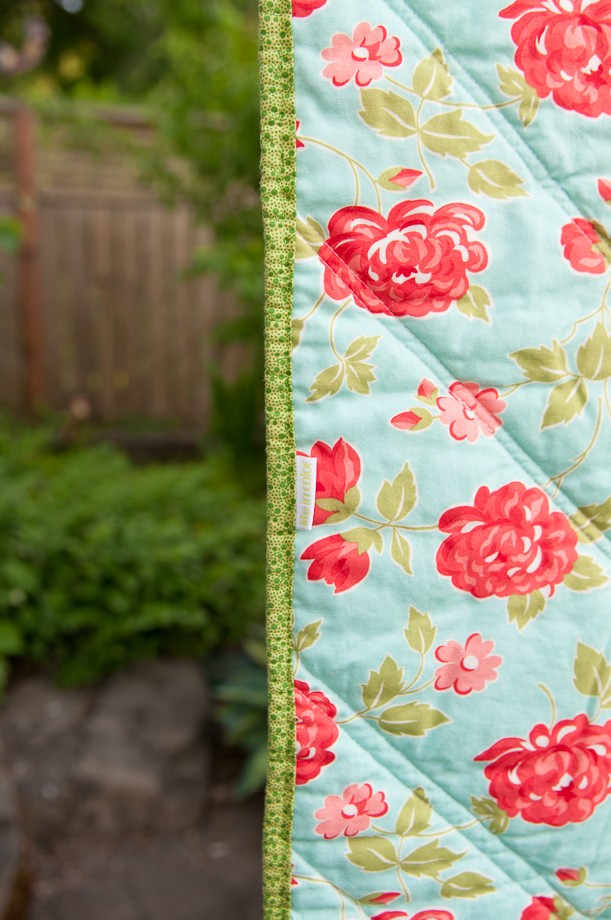 Ombre with blue floral background. $85 in my etsy shop. You can see how much more puffy the Dream Puff batting is. It's really fun. There is less crinkle in the quilt over all as well (both of these quilts were washed together exactly the same). The puffiness makes it such a cuddly quilt. I think I'm really in love with it.
In terms of batting my all time favorite is probably still Dream Wool. I just love the loft, it's ease to use, the amount you can sew apart. It's an all time winner in my book BUT some people don't like wool. And especially for gift quilts I'm just not sure how they will be treated so I tend to stay away from it for that.
I like having some of these high loft quilts under my belt. It's always fun to experiment and try new things.