If you've been quilting for a while you've probably heard of the Jelly Roll Race. A Jelly Roll is the name Moda (a fabric company) gives its 2.5″ strip sets. The Jelly Roll Race quilt has been around for a while but I think this YouTube video really made it popular. Basically you take all your strips from the Jelly Roll and sew them together for one long (really long!) strip. Then you fold that strip in half and sew the long ends together, clipping when you get to the end. Repeat over and over and ta dah! A quilt top. This is what I did but decided to add more strips to make it bigger. Well it turns out you can't just do that. Which is how I ended up with two quilt tops instead of one!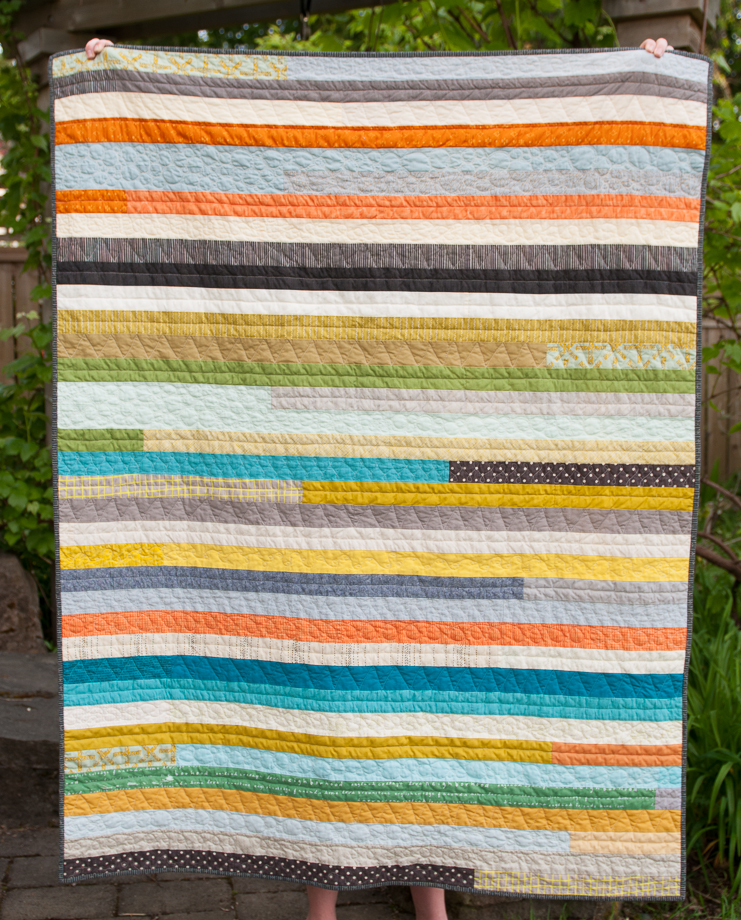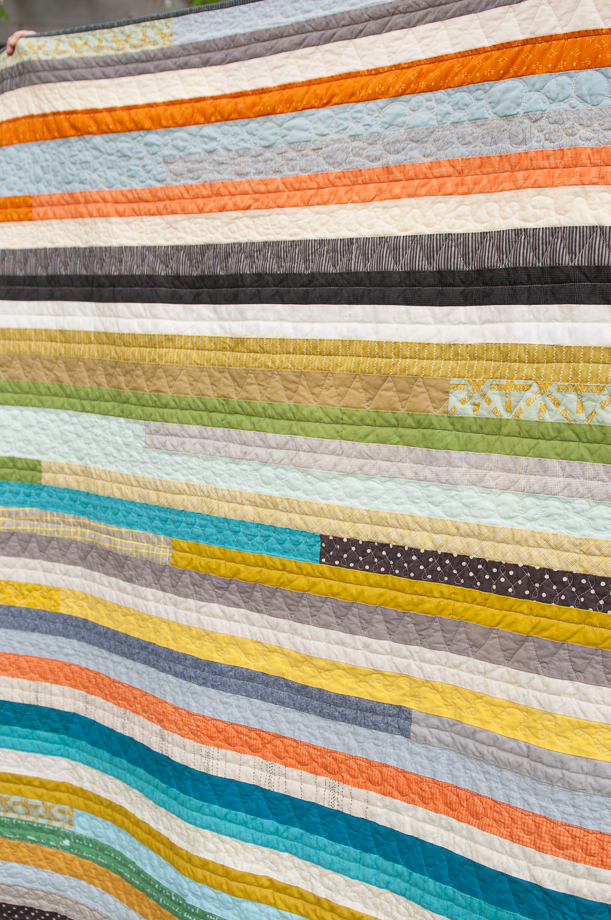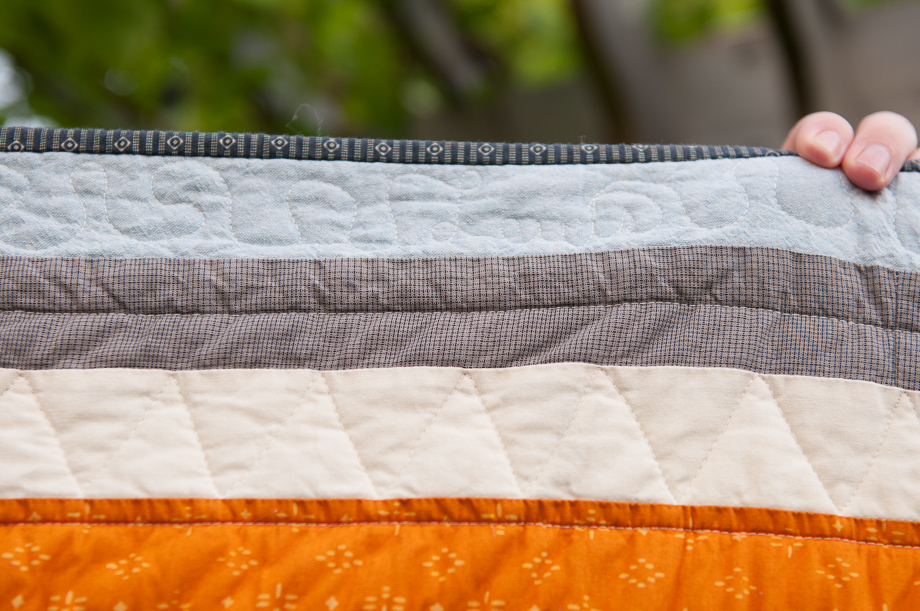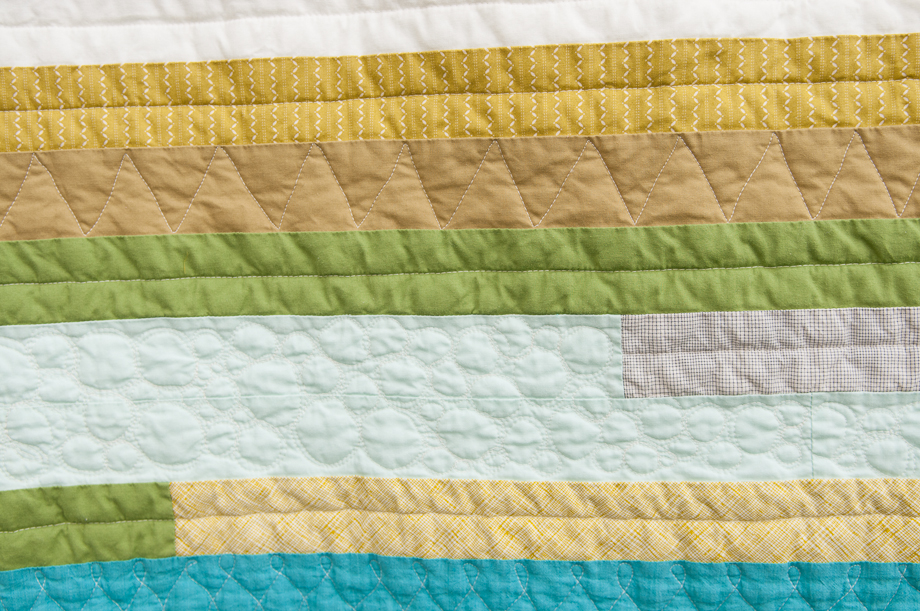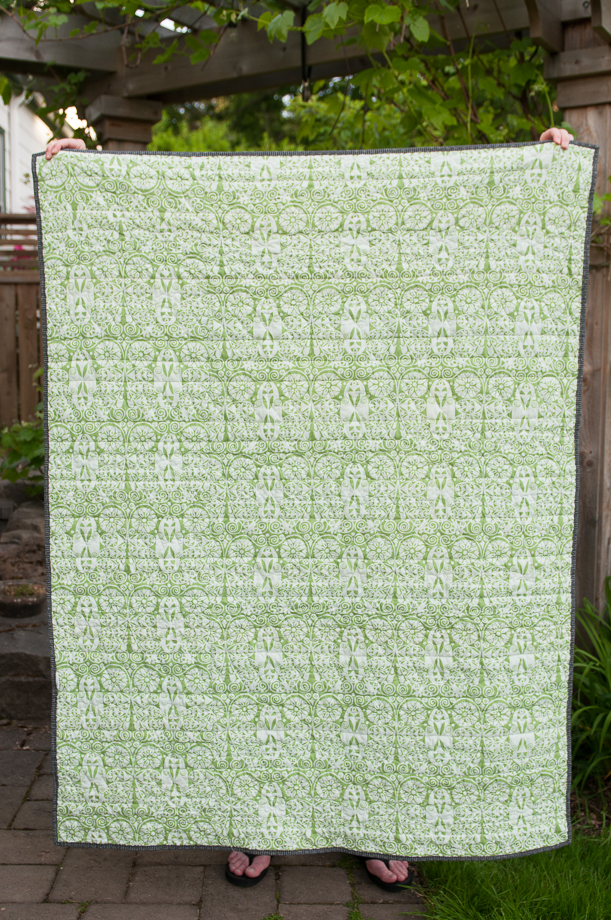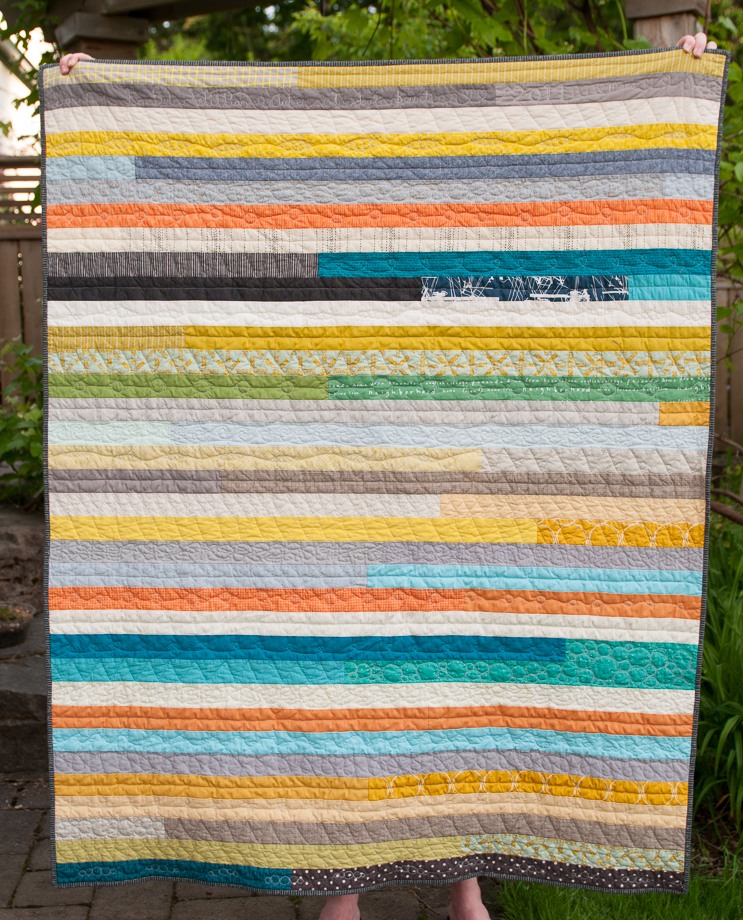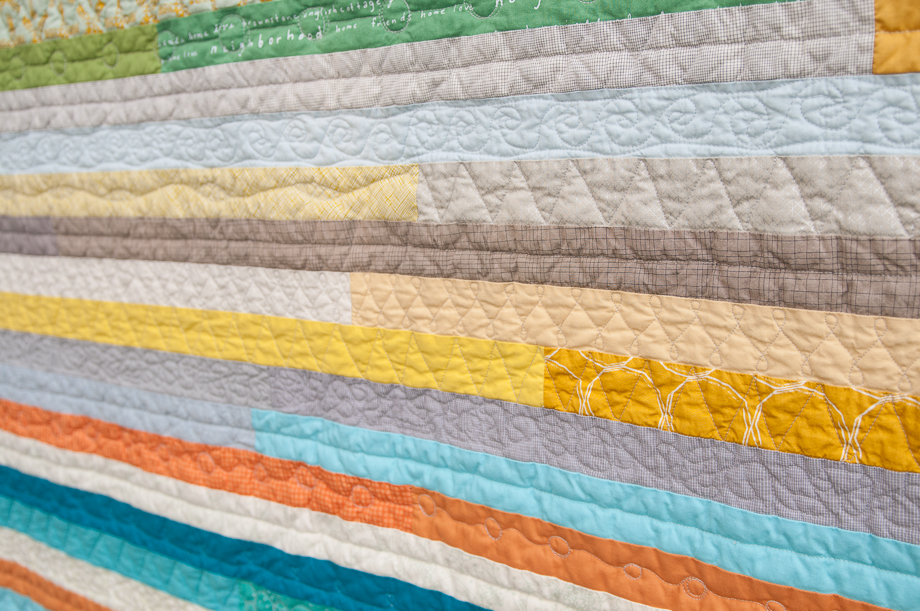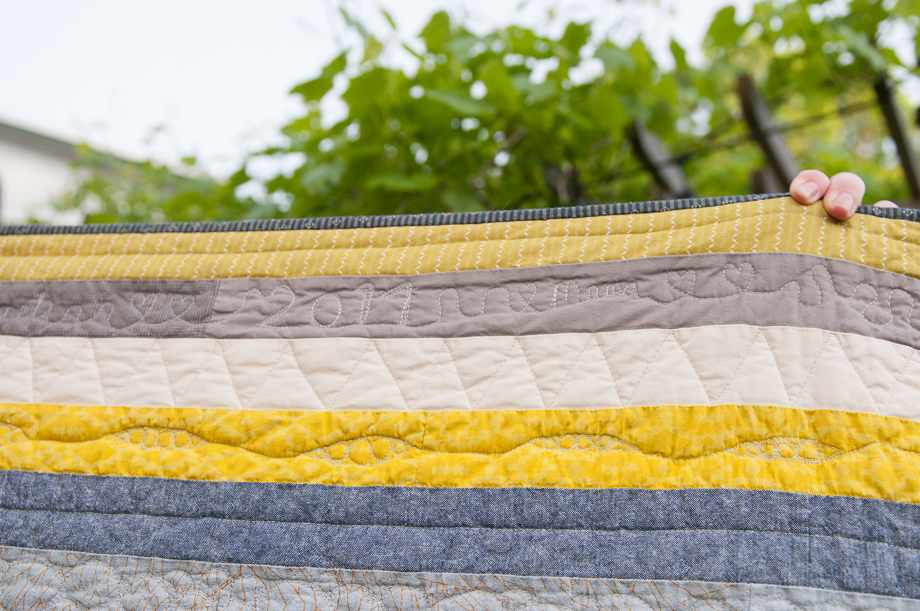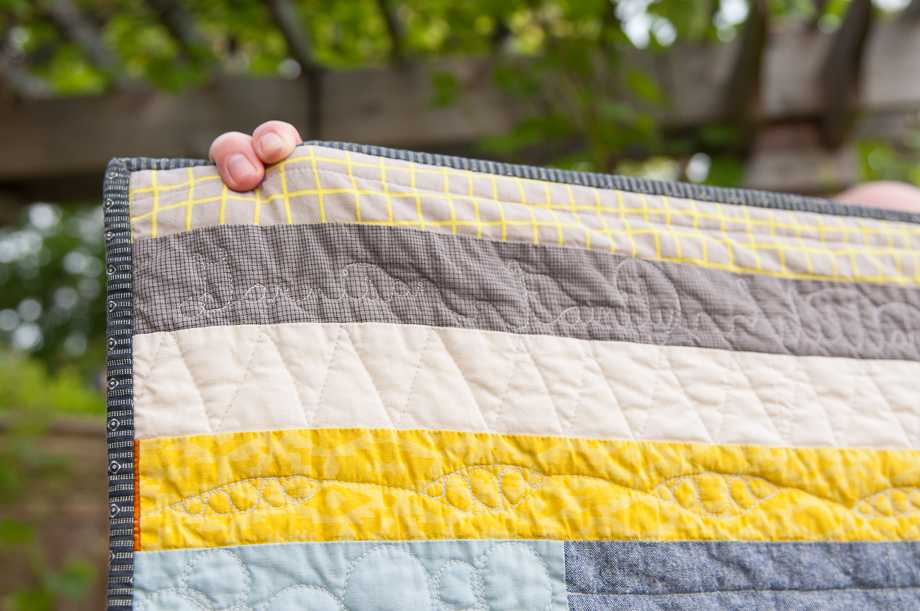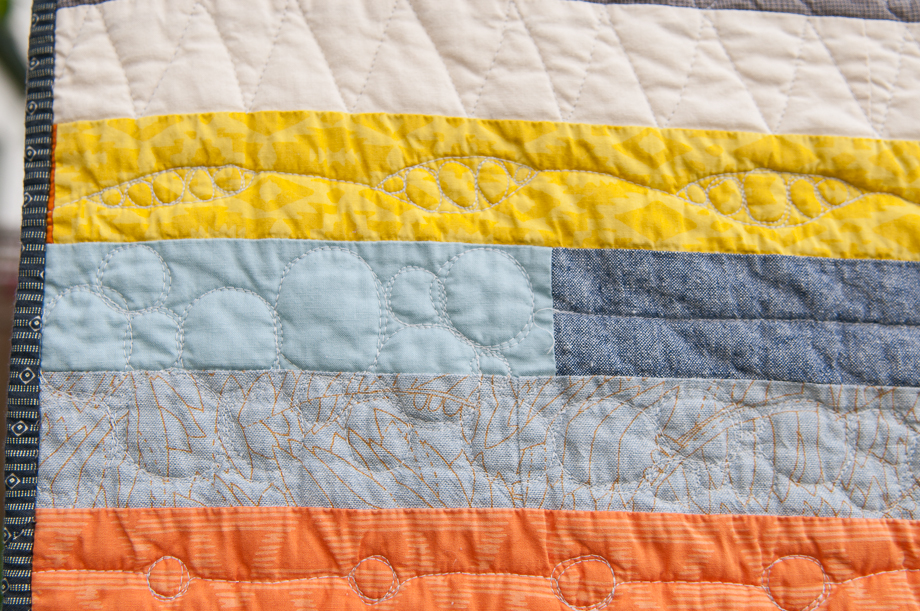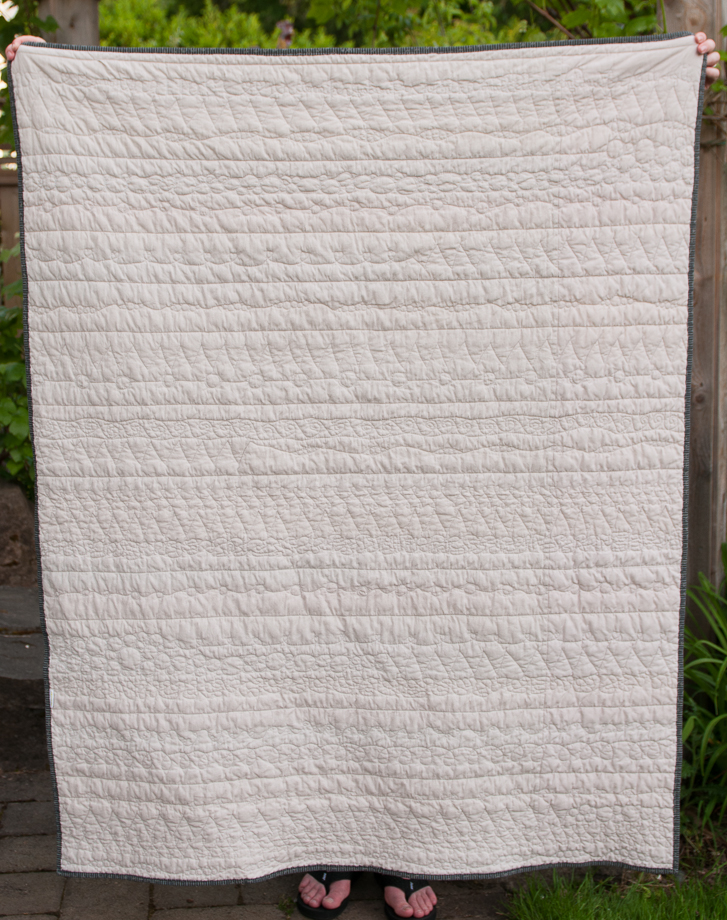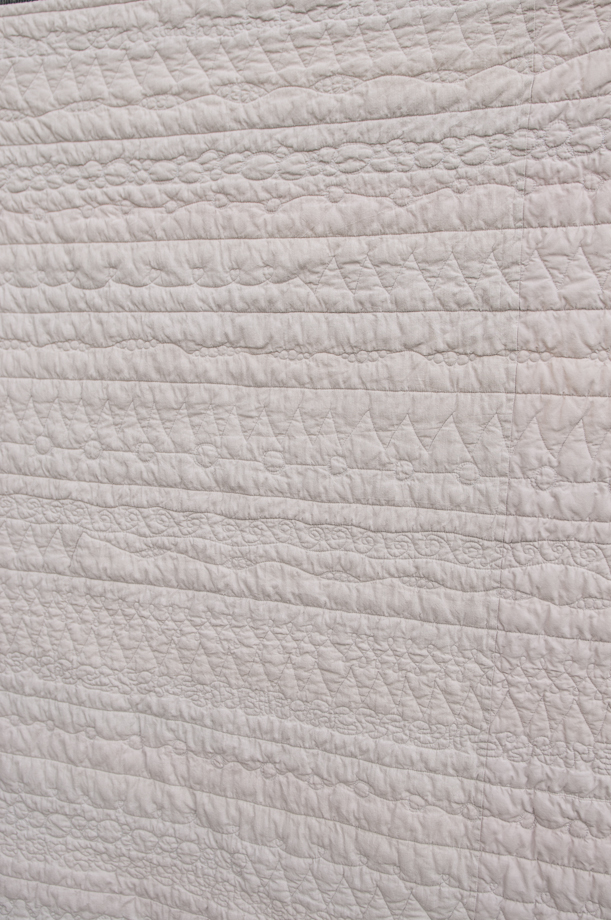 It ended up being a "happy accident" (as my printmaking professor would say). Tuesday has a sweet friend who is always swooning over my work. Well he only had to say how much he loves it so many times before I had to make him his own quilt. This was a lot like one he had book marked in one of my quilt magazines so it was a great fit. His (with the blue and green background) has his named stitched in it and then lots of random patterns. I did more of the same for our quilt (this will go in our living room) and also stitched our names and "2017 love mama" in it.
I used Cloud 9 organic cotton solid for the backing. I am so in love with this material (available at Jo-Ann's. It washes up as soft as a cloud! I am finishing up a quilt for Bennet right now and am using the same material (in pink).
The final size of each of these is approximately 51×64. If you did want to customize a jelly roll race to a size you want I found a handy PDF (after the fact of course).
This was a really fun fast project and I would do it again, just paying more attention to how much fabric I was using!