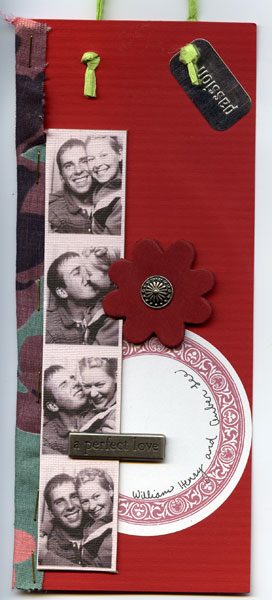 About Bj and I:
-We rode the same bus in middle school.
-We went to the same high school.
-We didn't meet until my junior year in college.
-I introduced myself to him.
-He was my first kiss at 21 years and one month old.
-Not only have I never dated or kissed any one else, I've never even held another guy's hand.
-He is a year and a half younger.
-He is exactly a foot taller than me.
-Our first "real" date was Zoolander.
-I didn't know if I loved him for over a year. Now I know I could never love anyone more.
-We started flirting over door refinishing. Bj: "Oh I just happen to have this super stripper in my car, and these work clothes, you want help?"
-A couple years ago we broke up for two weeks and I cried during crew practice.
-Bj is short for William Henry Garrison V (I know!)
-His best friend is my brother.
-I've never flown with him, but I have driven 10,548 miles around the United States in his company.
-When we're apart I sleep with "Willbear" and he sleeps with a stuffed puppy named "Alpster"
-Our four year anniversary is October 1st.