Pretty huh?
It took me a bit to get to this though. Last weekend the real goal of the girl trip Sciarrino and I took out to the country was not vintage finds, but stocking up on dying supplies for the dye-o-rama swap I'm in at Woodland Woolworks. I got two each of yellow, blue, and red because I'm hard core like that and don't want to be conned into buying green when I can mix it. I did also get a pink, because when you are working with liquids and can't add white it's hard to get just the right color of it, and my secret pal really likes it. Anyway. So I read up on it all and decided doing it down here in the desert would be easy, it's warm everything would dry fast, etc. So first I needed to fashion a warp board, to put the wet yarn on and separate it out into stripes. My dad came up with this idea: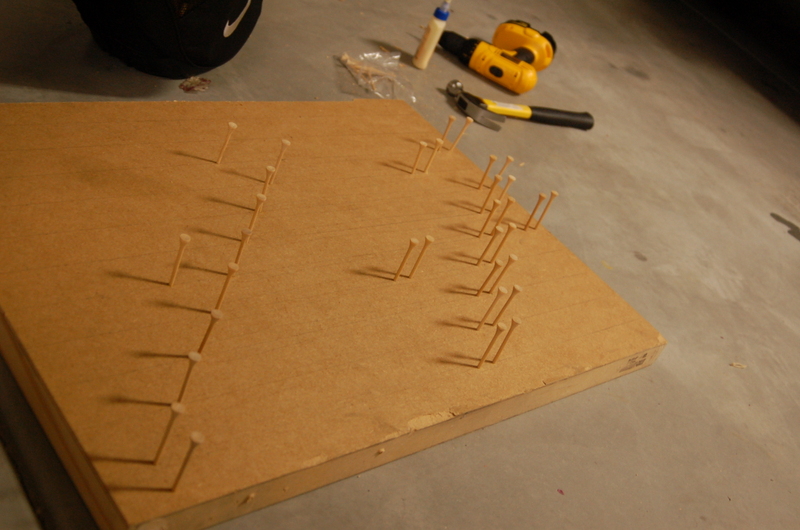 A section of a door with golf tees. So super ghetto but I was all over it because I didn't have to buy anything to make it. I enlisted a little help from my sister (and doesn't she look happy about it?)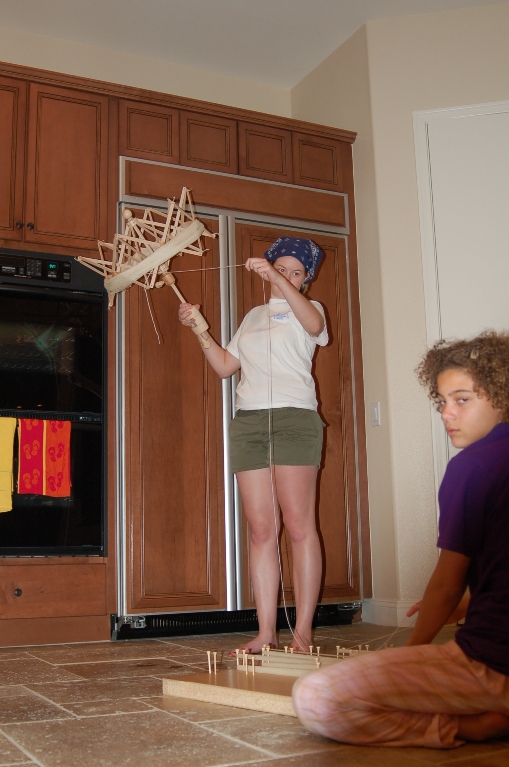 Actually she was a happy helper, this scowl might be because Brent was taking a picture of her not quite dolled up to her liking. On to the mixing of the dye.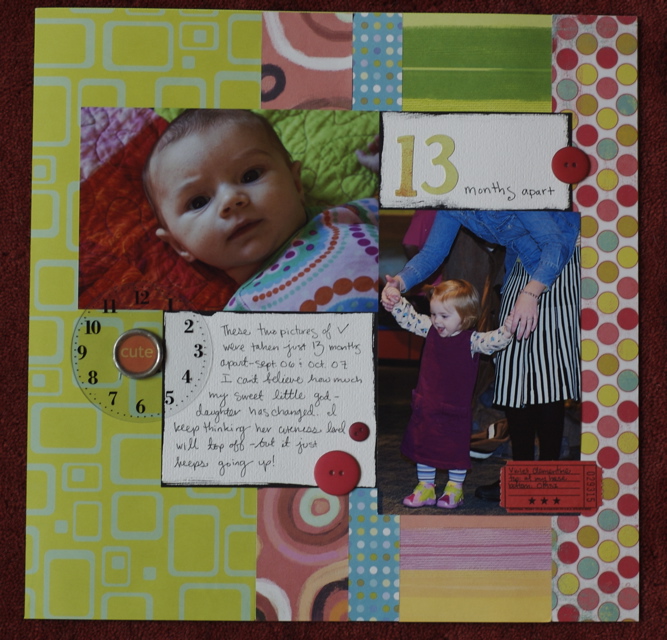 This was super messy. The water bottles worked alright, but I think in the future I would definitely want to mix in glass jars because they melted a bit, and got a little wonky. I boiled water and then put the powder dye into the bottle before pouring the hot liquid in. I didn't take any picture of the next part, but basically I spread out the yarn and put each section over it's own piece of plastic wrap. After I dyed the yarn I wrapped it up in the plastic and then heated it up. The first time I did it on the stove. I got a broiler thing and filled the bottom with a little bit of water put a grate down and put the yarn on top of that then brought it to a slow simmer. The next day I tried just putting it in a plastic Tupperware type container and setting it out in the sun. It worked just as well, in fact I think better.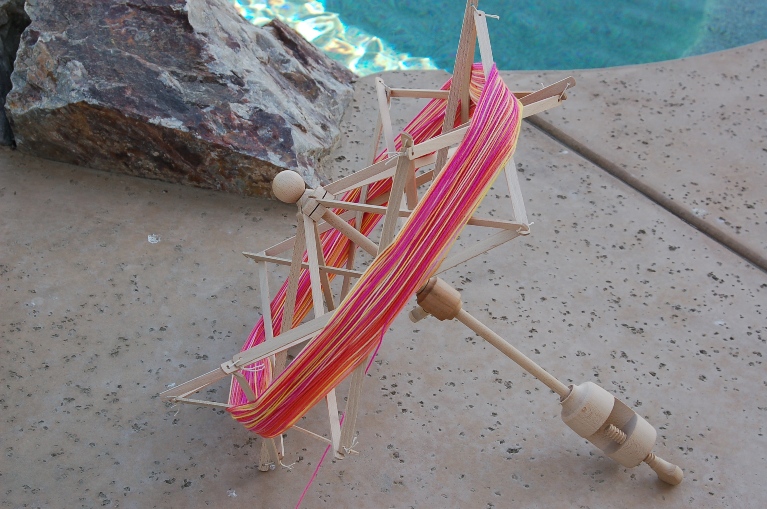 And check it out knitted up. I call it Indian Wedding. What do you think?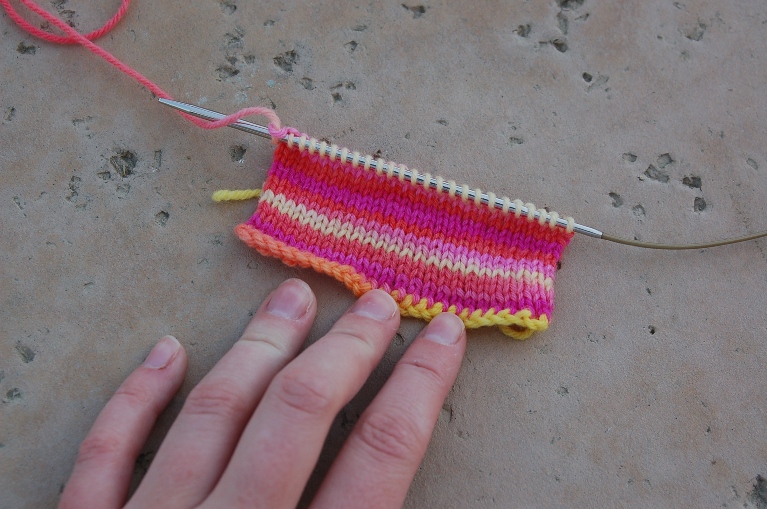 I want to keep it for me! But just in case another batch doesn't turn out so great I'm not taking any chances. Were heading out. To the outlet malls and then the airport. See you on the rainy side.