Okay so Friday morning I went to an estate sale and totally scored. I mean, usually we hit a few duds, but not this weekend. A few of my favorites: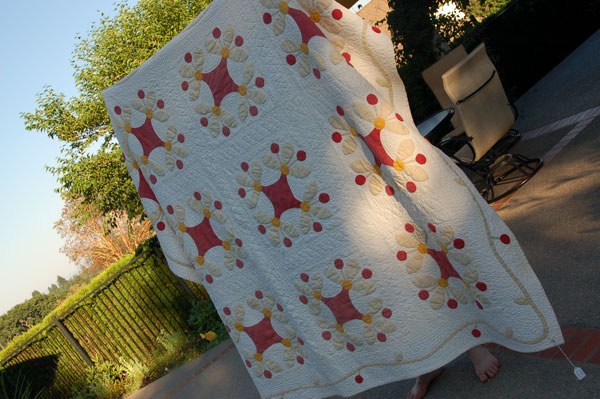 Oh I am so in love with this quilt. Okay so I don't want you thinking I got it for a buck or anything. It was 150, which is the most I've ever spent on any estate sale item, but it is so flawless and the design so amazing I knew I would regret not getting it forever. It is completely hand quilted. And the design is applique, no holes or stains, love it!


Kitchen stuff is usually what we are after, and we got some of that too: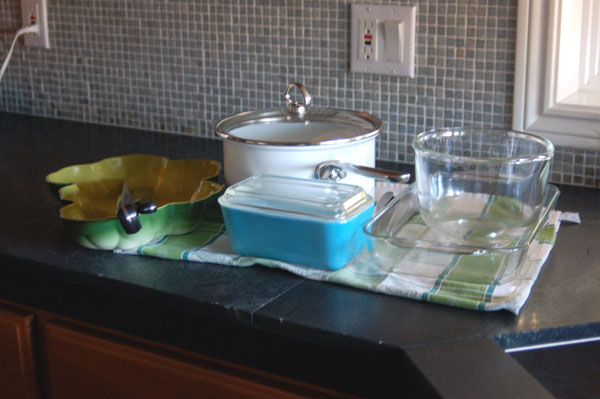 That is a really great soup pot, a cool bowl with a little spout (perfect for a spiller like me), a casserole dish, some Wusthof knifes, cool Pyrex, and this crazy dish. Check it out: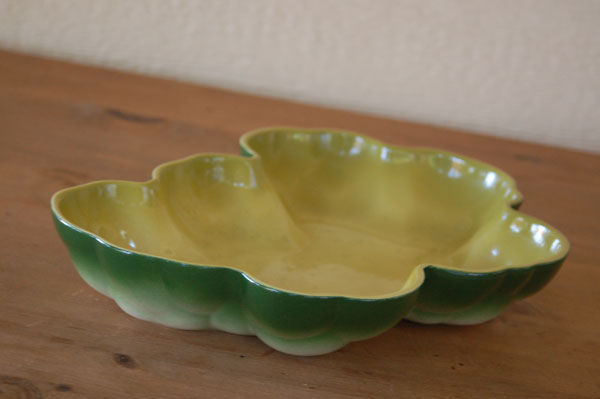 I got it for 4 bucks, one just sold on eBay for 31, sweet!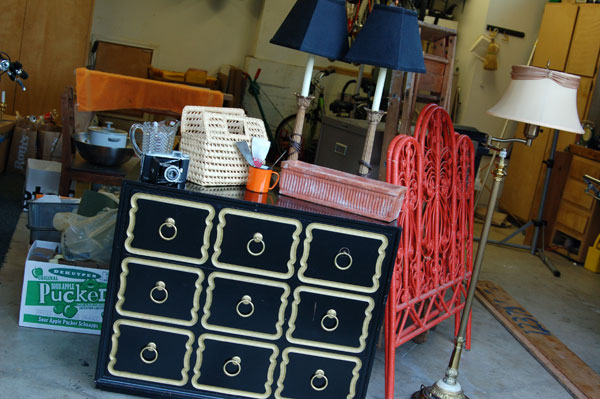 Okay and here is everything else (like how I'm using my section of the garage for all my stuff I've  been collecting instead of dragging it to my storage unit?) The dresser I think I'm going to leave gold/black for now and put it in the living room for the TV. I might paint it later, but I think I'm going to live with it for a little bit. The old camera is for decor (5 bucks), cool little pitcher, the wicker purse thing is going to be a knitting project bag. I actually got the orange tin cup at Goodwill. Spackling knifes were fifty cents each so I got three to help me with all the striping projects I have lined up. The long planter is really heavy duty tera cotta. The orange things are a twin size headboard/footboard that I am going to hing together to use as a screen (and repaint!) The lamps on top of the dresser are of amazing quality, heavy and with cool detail, but the big lamp on the right was a major score.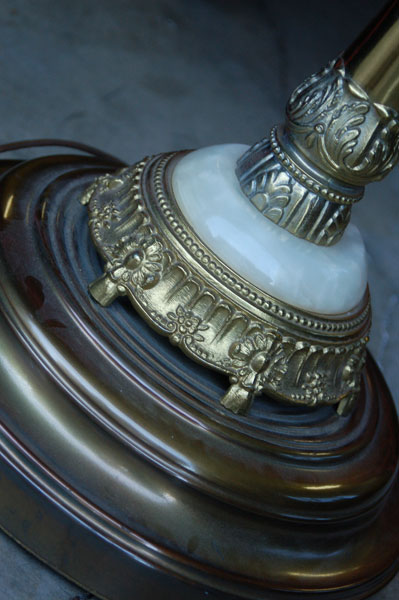 Oops, need to dust. The base is so so heavy, with marble and such pretty metal work. The top has a glass globe that goes over the bulb to soften it, and then the shade. The whole thing swivels, soon to be my knitting lamp I think!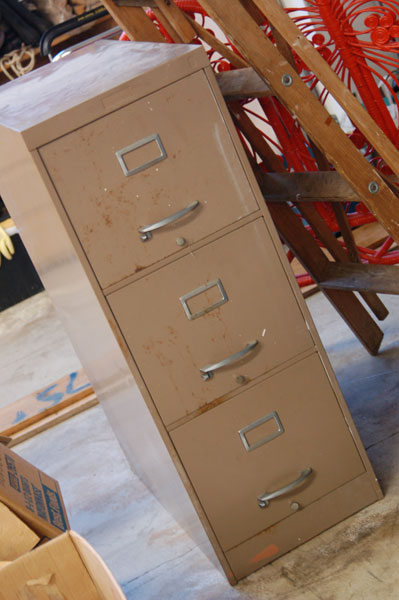 The filing cabinet turned out to be the biggest surprise. I need it for Ribbon Jar and picked it up even though the top drawer wasn't really working because it was only 10 bucks. And I never see the three high. Bj fixed the top drawer in a second, and in the process we found some interesting stuff. I said, oh I hope I find old stocks or something. And then we saw this: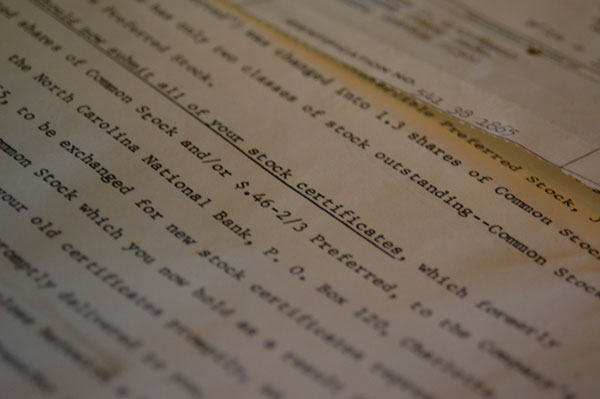 Well we didn't get any actual stocks, just the detailed records of every stock this couple ever bought. So cool! And these neat tabs: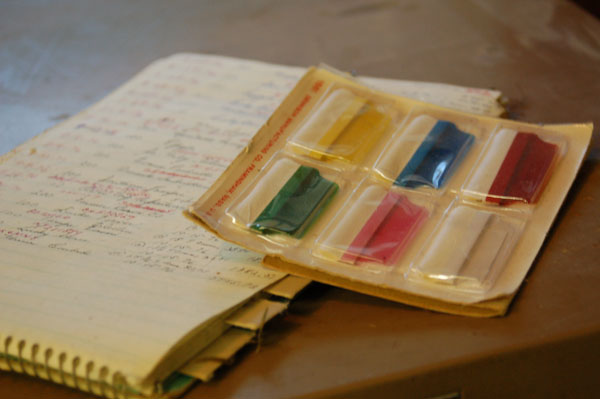 I guess the old man used to be an Oregon State Supreme Court justice, and there was a picture of him with all the other justices from the 60s, funny! Some of these things (like the cabinet) were from today, we went to the half price Saturday estate sales for the first time, and I am totally hitting those up again next week. Oh and if you want to know what I'm going to do with that wooden ladder I got for 7.50 check out page 30 on the August issue of Real Simple!