I love little baby Violet. Spent the day hanging out with Michele and the babe today. Baby love, it's the best.



Baby Violet and Mommy: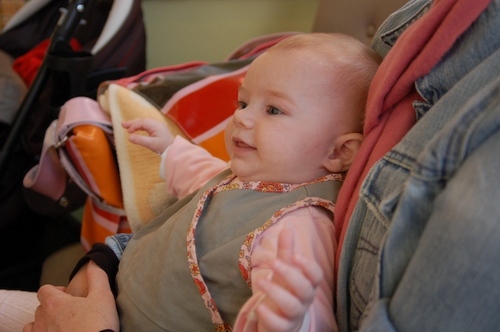 My favorite:


I remembered to have Brett take one of me and Violet together, doesn't she look like she's kinda smiling? hehehe. Oh and on a totally separate note I stopped by the house on the way out of town, the yellow looks awesome. Mom: "You don't need anything else yellow in the house because you have plenty in that room" I don't really like yellow all that much, but I just felt the need for a yellow room, so no worries mom no yellow accessories for me, that would be too much! Also have a ton of plugs in the basement now, and am even getting one outside, for Christmas lights!!