First gather your ingredients:



Roth's outdoor roll, Tillamook cheddar cheese, tuna fish, diet coke and pizza pan (thanks grandma for the pan!) Put into oven (on broil):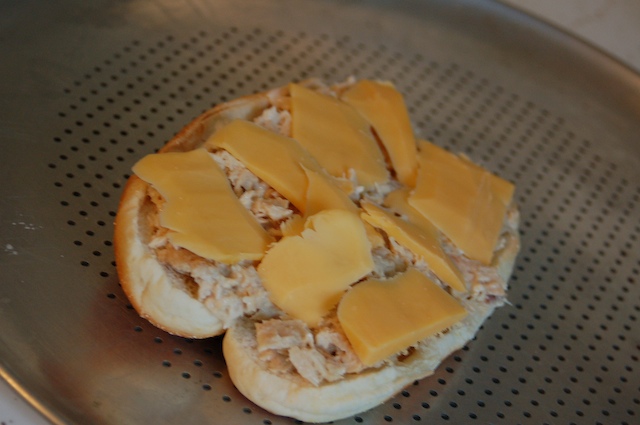 The pizza sheet makes the bread crispy on the bottom too. Put the sandwich in before the oven heats up all the way, otherwise burning will happen.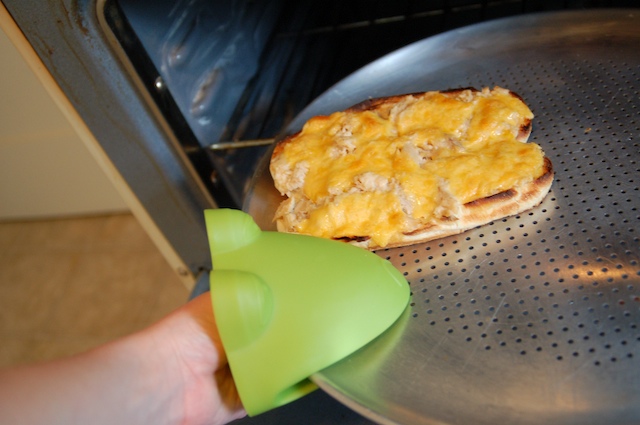 Take out of oven shot solely to show you cute oven mitt thing my step mom got me in my stocking this Christmas. Rib-it!



Lunch! This is so the quickest way to make a tuna melt, and I bet healthier too because there is no buttered bread. Pickle and two carmel rice cakes finish it off. Better than what I have been eating, huh mom?