Friday was Bj's 25th birthday, happy quarter century babe! Friday my mom and Bill cooked up a great meal for Bj. Brent and Grandpa joined us over there. Grandpa can't get over 1. How small everyone in my family is and 2. How much less expensive things are in Oregon than Southern Cal. Oh and he amuses me by pointing out things like, "Shy does everyone walk here so damn much? It's crazy." LOL that coupled with everyones in jeans, fleece or workout clothes really throws him for a loop. I love having dinner at my mom's it always illicets great conversation. Mom your idea to get a big round table = genius. Grandpa sat there for two hours telling us stories, we got him laughing so hard he literally spit his teeth out! And then says to me, "Hey you should have gotten a picture of that!" (think he's getting to know me much?). Speaking of pictures;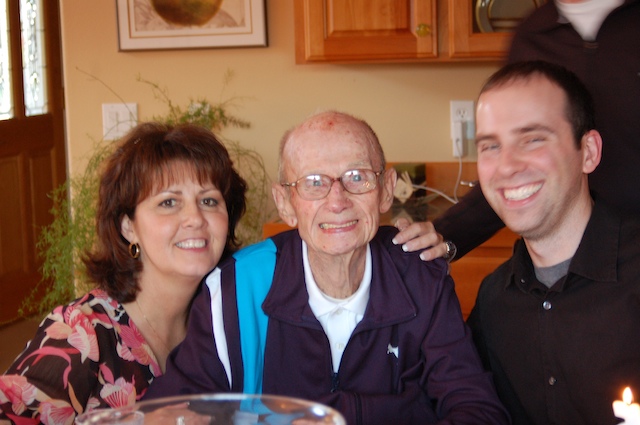 I said, "hey grandpa come on show us some teeth, and I got this, hilarious.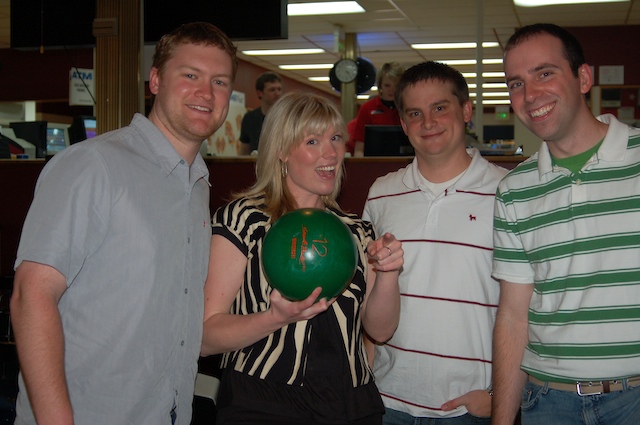 Saturday was his birthday party. When people were asking us what they could do for us I said, "Come to Bj's birthday party!" I knew having all his friends around would make his day, and it did. We did a classic party, first up bowling. Bowling is very difficult when you lack upper arm muscles and have a slight astigmatism (well that's what I'm trying to blame it on). I did have a strike though. And Kristen surprised us all by posting for the first three frames a 3,0,1 and went on to get three strikes in a row. After bowling it was on to Mexican food (which on Cinco de Mayo was a bit of a wait, but worth it) and then back to our house.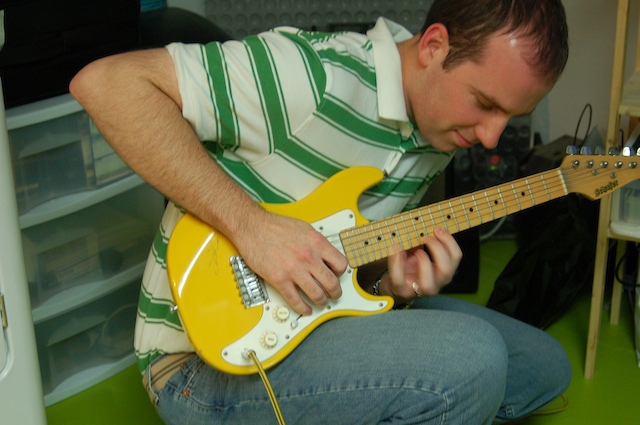 Awe to think he was once so small. I am so happy Bj could have a day of pure fun and happiness. I love all our friends and I look forward to many more years of birthdays with my big goof ball.