Ah sweet Ikea how I love thee. Well I really really like thee, but Bj LOVES Ikea. We went right after it opened in Portland and it was crazy. We were a little concerned seeing as how they had people parked fair style on the grass because the place was overflowing, but we knew what we needed and it was actually pretty painless. That was about mmmm, a month ago. We put most everything together right away, but something needed a bit of tweaking, so we just finished that today. First though, what I have been wanting since April. We had planned to go to Ikea in Seattle the weekend we found out about Bj's dad and never had a chance to go back, then it was getting so close to the one opening here we just figured we wait. So what did I want so badly?



This awesome bookcase. It comes totally open, and then you can pick and choose things to go inside each hole. So we picked five door units to make it look a little sturdier and because we figured the bottom openings would get dusty easily. I think they make it look really awesome. Then we also picked up a few of those bins for things.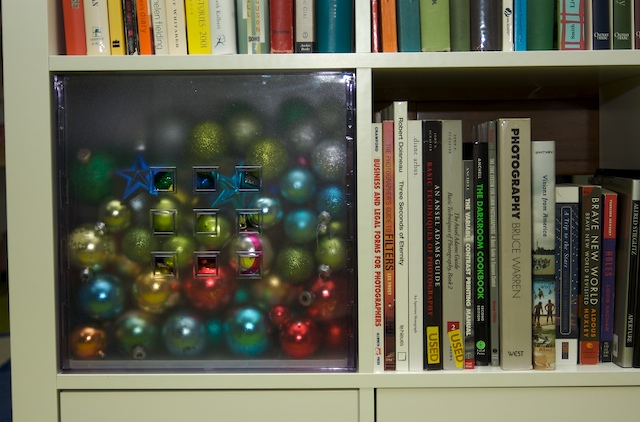 They are excellent. This one bin replaces like a dozen boxes of Christmas bulbs in the storage room, and now I can enjoy them year round! Plus I haven't had my books all out like this for almost two years, so it's great to see all of them and pick them up whenever I like. We also got Bj a few things for his office area:



Two desks and a little file cabinet thing. Of course I just couldn't stand it if everything was new so I work my little touches in whenever possible.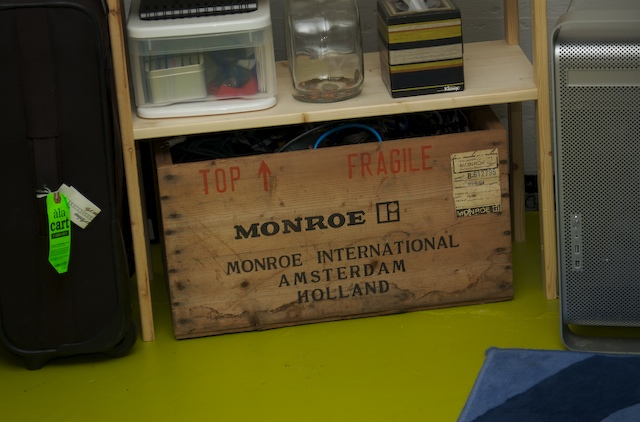 Hehehe, but seriously all this stuff was just crammed in a shopping bag before I came along. So all of that was done weeks ago, it was this that we just finished today:



I tired merging those two but it didn't work out. So we bought that buffet thing knowing it wouldn't fit, and just got around to cutting the top. It's still makes the opening a little smaller (from the dining room to the kitchen) but not bad enough to really be annoying. The reason this is so great is that little plug you see there, it's a grounded gfi plug, the only one in the kitchen, and now we have a workspace there so we can use it! An additional plus is all the new freed up space in our cupboards. So this is supposed to get us to cook more. Let's hope it does!