On Thursday I went up to Portland to visit with Michele and Violet. Ah how I love little V. She is just starting to talk, it has to be one of the most adorable things EVER. When her dad came home from work she goes, "da, da, dad! DAD!" And then Michele said, "say mom," she goes, "ma!" Michele said, "say Amber," Violet turns and points at me. So funny. She was extra cuddly too because she was a bit under the weather.
I left for a while to go pick out new glass (yes I finally found some, I'll show pictures when they come in… maybe). When I was driving back it was rush hour and I was on Sunset Hwy where it meets up with 217 (a busy area). Traffic was stop and go. Then like instantly the person in front of me wasn't stopping in time. It was slow motion and super fast at the same time. I slammed on the brakes while punching the emergency flashers button. She slammed into the car in front of her, the guy behind me almost hit my car (I could see his eyes in my rear view mirror). I pulled off to the side, looked back and saw her car was leaking. The guy behind me peeled out and drove away. I moved a little farther up to park behind the woman who got hit. I got out and asked if she was alright. She was, "but what about the other car?" she said. I walked back there. She was in the middle of four lanes, and cars were going on both sides of her. I waved my hand to stop traffic so I could run over to the car. The girl in the car must have hit her head on the steering wheel, she had blood all over her face and was bawling. I helped her out of her car and over to the side. I am way over prepared for this type of thing so I got out my kit rinsed her hands with bottled water and gave her some gauze to clean herself up. She wasn't badly hurt, just shaken (and apparently freaked out by blood, which sucked because she had tons of it on her). The cops came and I gave my statement and drove back to Michele's.
The thing is no one else stopped, I mean no one, I don't get it! And the guy behind me tearing around me like it's just an inconvenience? Crazyville. I admit when I was a new driver I was a tailgater, but I keep my distance now and I'm oh so glad I do. So that's my public service announcement for today, SLOW DOWN!
Friday night I had a blast with my crew girl buddies. I'm so thankful for their friendship. The number one best thing about being on crew in college was all the friends I made. I love them to bits and it's so much fun when we can all get together, even if we can't all keep our eyes open for a picture.



Not everyone has stayed right around here after graduating. So it was a treat to have Tryon back down for one of our get togethers: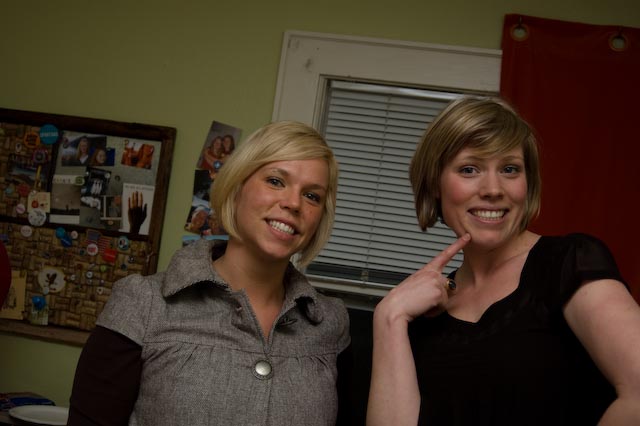 (on the right). Kristin and Kristen the fashion gurus of our team. Love you guys!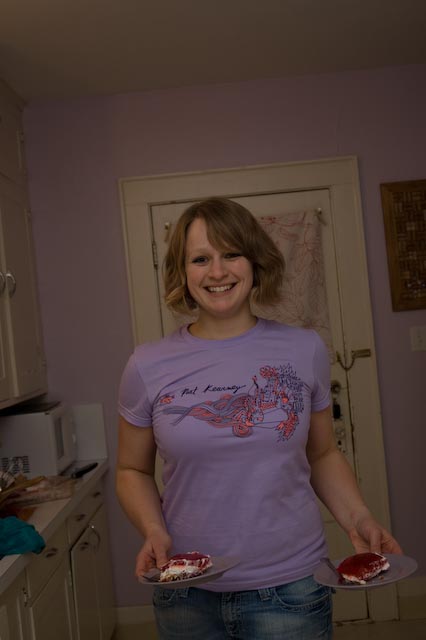 The hostess with the mostess, miss Sciarrino. Fun, fun, way over my caloric target, but fun, fun.
This weekend I spent a ton of time cleaning and organizing. I made the mistake of actually looking under all my furniture, and so half of Saturday was dust bunny removal time. I also met this guy:



Ah hahahahaha. Bj forgot I had put this in the oven for him to make a hot dog for lunch, and when I opened the oven the next day it was as hard as a rock, and looked like it had a mouth to me, so I had to dig into the googly eye stash. Speaking of funny pictures: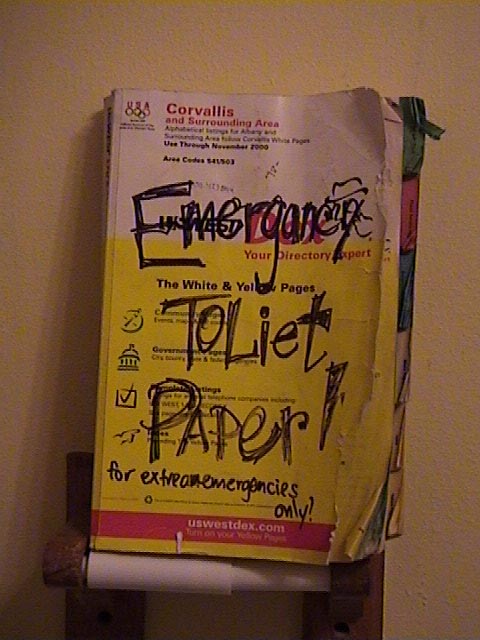 This is from 2003, when I lived behind the dream with my roomies. We were poor and cheap and never had a surplus of necessities, like toliet paper. This was one night in crisis mode (after using all the kleenex in the house). Another large chunk of the weekend was spent organizing my photos, as in all my digital files, ahhhh so crazy time consuming (but I found gems like this). I was running two photo organizing systems, and had finally decided on one over the other. I'm taking Stacy's Library of Memories class (over at Big Picture Scrapbooking), and one of the pre-class assignments was to have a favorites file for each season. So I felt like it was time to get my stuff together, and this way it will be way easier for me to back up (with time machine and an external drive). Of course going through pictures just makes me want to scrapbook. So I did.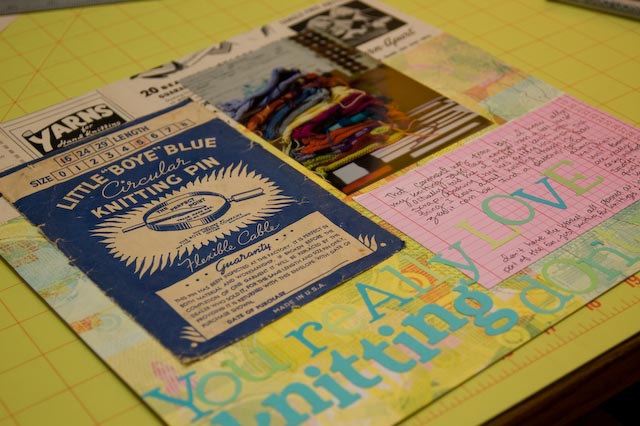 Nothing to crazy fantastic or original: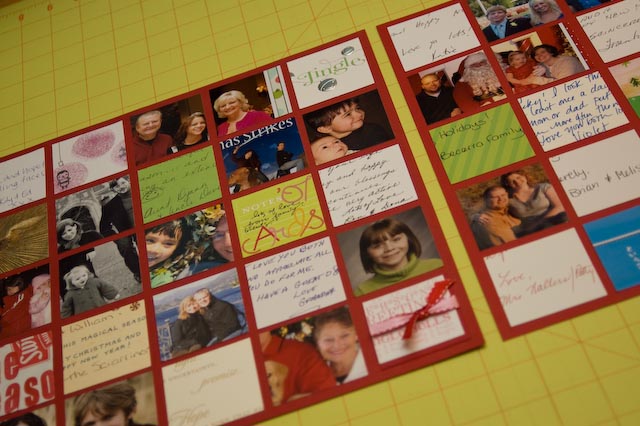 (Christmas card collage), but good to get done none the less. And I might have sent Ceara the most hilarious card I've ever made (so check your mail next week lady). You may remember I like to send her the most random stuff EVER. Hope your weekends were just as productive and fun!