So I'm going through my millions of emails per day (hey I like to sign up for stuff) and I decided to click on the Creating Keepsakes one about taking pictures of a kid and a birthday cake. I noticed it said change your ISO and since going digital I had never done it. I know, I know, I just fell like way down off the pedestal of the last post (thanks for all the complements on my photos guys!). But I'm all self taught on the digital, and just never tried it out. I always shoot on manual though, does that redeem me a little? Anyway here is why you should care:



On ISO 200 (what my camera has been on since day one I think). The lower the ISO the less light comes in, but the less noise you get also (see I do know what it is after all). We always shot with ISO 100 in photography class (ah TMax).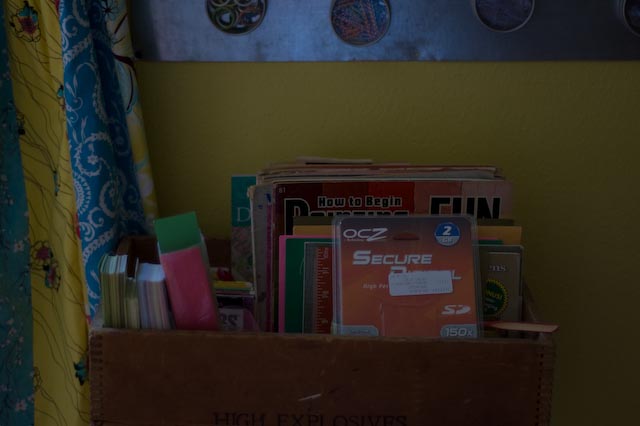 On ISO 400. Boring shot, I know, but I wanted something kind of darkly lit. Oh that and I just turned my butt on the stool and pointed to the nearest thing.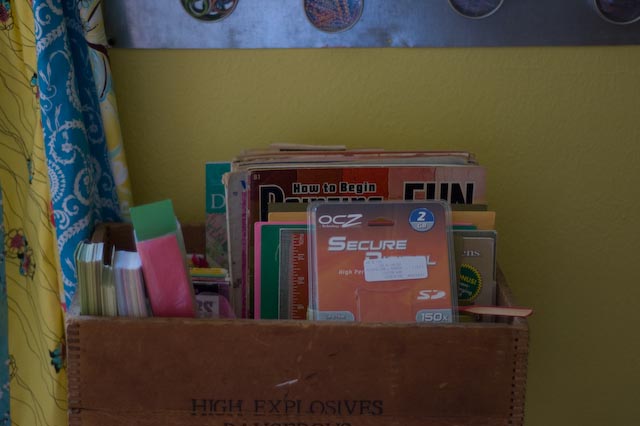 On ISO 800. By now I'm like, OH MY GOD.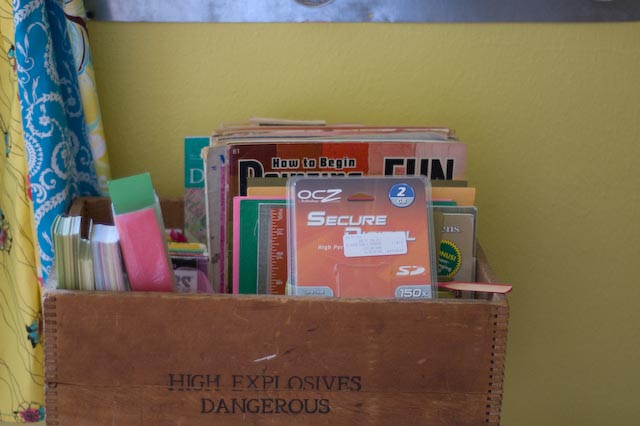 On ISO 1600, the highest my camera will go. Now yes, there is some noise, but COME ON PEOPLE, this is FREAKING AWESOME!!!!
So embarrassing for me, but listen, I did it to help you out. Go get your camera, see if you can change this setting. Change nothing else, but that setting and snap some pictures in an area where light won't change in the one minuet this test takes. You'll thank me. Oh what, you all knew that already? Okay then, get on with your business.