On Saturday Sciarrino and I got out our garage sale purses, baskets, and treats to keep us going through the morning and grabbed the local paper. We headed out into the big bad world of estate, garage, and yard sales. In case you haven't heard this is the coldest spring in the last thirty years, and I think as a result the sales have been HORRIBLE. I swear, there were weeks and weeks with no estate sales even listed in the paper. Crazyville, last year I couldn't keep up. So it didn't make me want to get up early and out there. But we decided there were a few neighborhood sales and it was worth it to get out. We didn't get a lot, I got jars and these goodies:



A never used watercolor tablet, a bingo game with awesome pieces, and a fun painting book. I have a collection of those learn to paint at home type books going and am planning to group them all together somewhere in the house. The shoes are the best though. This woman had hundreds of pairs, and they were 5 cents a pair. Sciarrino helped me track down the mate because there were just mounds of shoes. They are a little big, but check out how loved they were: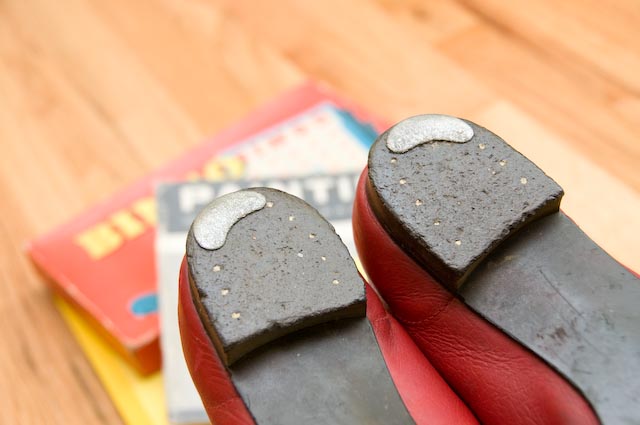 She had them repaired at some point, which is something I would do too.
In other news I'm cleaning out the craft room and I came across this: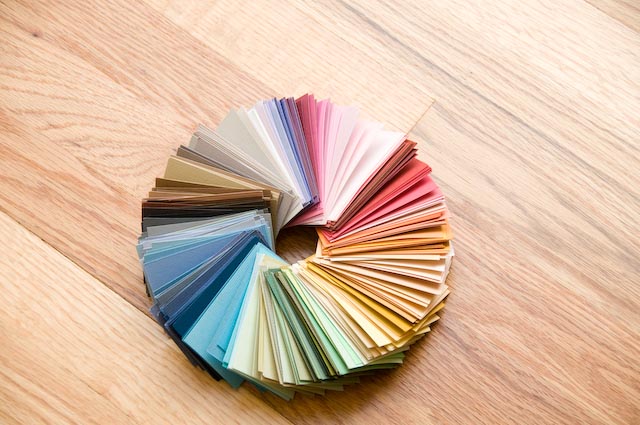 It's a ring of Bazzill papers, with labels on the back that tell the color. I got it a few years ago off eBay, it's very handy if you're like me and have a ton of this stuff. Instead of bring your project to the cardstock stash, you just bring the ring to your project. I just go the official swatch box though, so I don't need it any more. I know it's not quite up to date, but if anyone wants to pay shipping ($5 priority), I'll happily package it up and send it to you, just comment below.