Today I had to go to an estate sale. I say I had to because it was blocks from my house, and run by some good, honest, not over-charging people. But Sciarrino was at work so I had to fly solo. I just do not find it as fun at all. Half the fun is going with someone and then showing each other things. At least I can show all of you guys what I got:



To add to my dictionary collection. I think it's one of my more eccentric collections.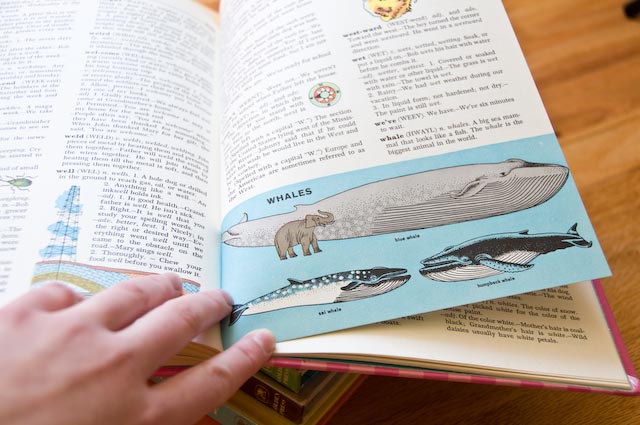 Are whales really that big? That seems ridiculous compared to the elephant. I love all the drawings:



I love the big old research dictionaries, but I think children's are my favorite. I'm trying to get Bj to go with me to a 6 family barn sale out in the country tomorrow, we'll see. I'm already kind of in his debt because he's working on my Ribbon Jar computer (hard drive issues, ahhhhhhh). The one thing we've decided? No major home repairs this weekend. We've earned a break I think.
Edited: I just realized putting away these books that I had the fifth one already (Po-St). So I get to cut that one apart, yeah!