More quotes from the kids. They got a hold of my little gnome that you can record things on. Then it changes your voice to a high squeaky fast one. So far they have imputed these wonderful phrases:
"Karsen do you want to marry me?"
"Amber will you marry me?" (that one got huge laughs)
"hey hot honey." LOLOL That one cracked me up. Hot honey? What?
oh he just came in with "hey hot honey wanna marry me?" oh my god these kids crack me up.
Today we drove to the Children's Museum up in Portland, it's still really nasty weather and I wanted to keep them busy. When we got home they had to chill with me while I worked. Muffin tray snack time!



I totally copied this from another blog. What blog, hmm can't remember.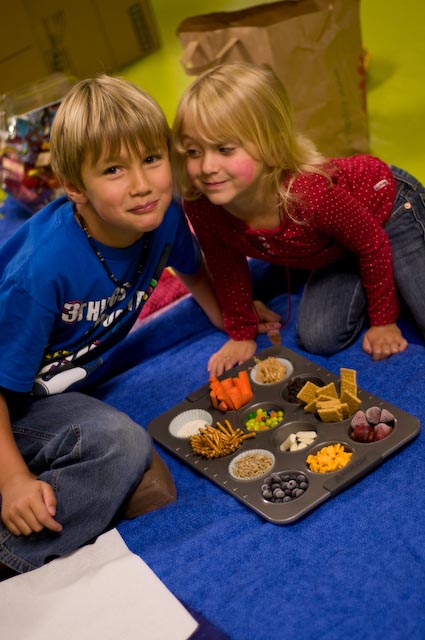 Karsen had Hogan draw a pink heart on her cheek at the museum. She has real style (note the miniature 7 for all man kind jeans, I think I have mentioned before that I love picking out her outfits).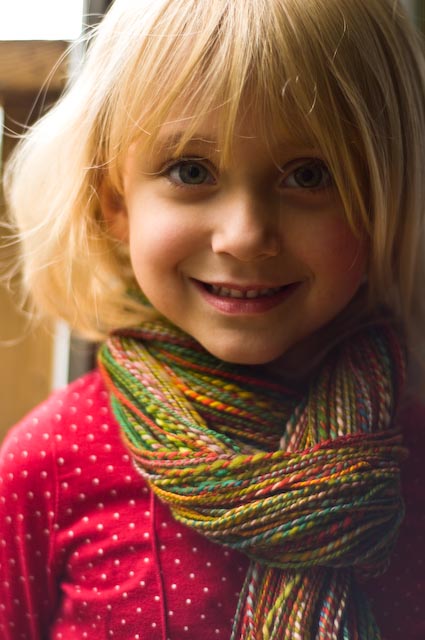 They were very taken with my handspun. I'll do a real picture of it, but I couldn't resist this. Tonight is english muffin pizza night, whoo hoo!
p.s. yesterday she told me why she likes my husband, "he always talks to me." Isn't that sweet.