First of all a winner: Jen Gough I drew your name so email me your address (link in the upper right) and I'll get this book off to you!
Second, I couldn't figure out how to choose between all my new yarn. So I dug out one of my older skeins of Sundara, I am such a dork. I do the same thing with scrapbooking paper I love, I freeze up when I want to use it. To be fair though I've had this skein wound to use for a month because I love it so much, and it goes so well with the handspun.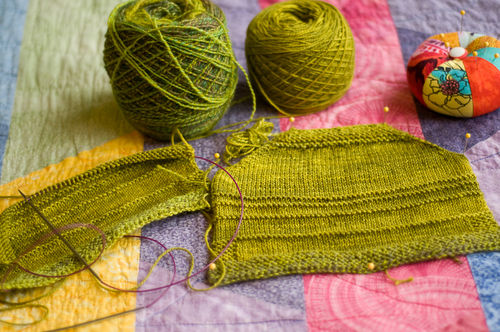 Here are the details on Ravelry.
Now I'm headed to lunch with Sarah, then picking up some newborn diapers!