Sciarrino and I had so much fun yesterday going to the Blue Moon sale. The only bummer was my neighbor being too sick to come, though I appreciate her not wanting to get me sick! The Socks that Rock part of my haul: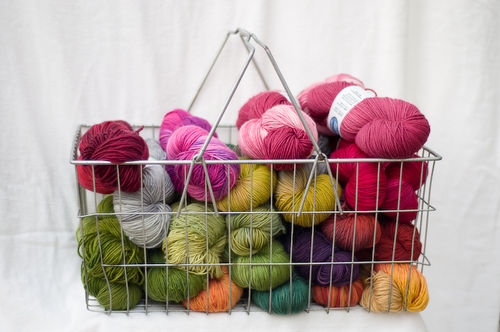 There is so much yumminess in that basket! I think I got enough of the greens to figure out a simple sweater for myself. That is all mediumweight on the bottom, but five skeins of heavyweight on the top. Yes, it has been pointed out to me that there is lots of pink. I only really buy this yarn once a year and it could be a girl, though almost everyone swears I'm having a boy (even strangers). I also got some other types of yarn: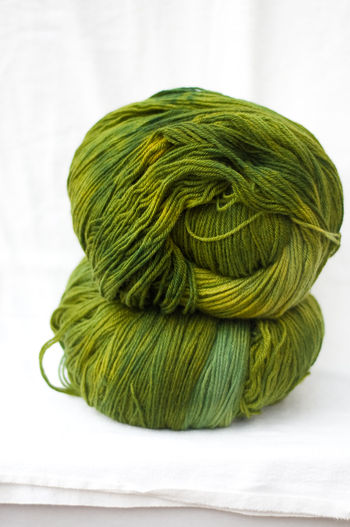 Matching mama/baby sweaters? This is 2,000 yards of yarn. Or of pure goodness if you perfer. Mmmm.
And now the give-away. Blue Moon was handing out free copies of a favorite book of mine: New Pathways for Sock Knitters: Book One. I actually got two (I did say I got a lot of yarn!) and gave one to Tracy to help her get over her cold. And I decided that my other one should go to you! I used the book to knit the socks for grandpa and me this fall (I talk about them here, here and here). Sock knitting is really not that hard, and very zen. Plus easy to cart around project!
If you would like to win a copy of the book just leave a comment by 7pm pacific time Monday, December 8th, 2008. Good luck!