I'm going to focus on the positive. Maybe tomorrow I'll talk to you about the water heater fiasco.
Yesterday I went to Corvallis and had lunch with Sarah (so fun thanks again Sarah) and picked up the rest of our newborn diapers.



Here is what I wrote about when we first chose to cloth diaper. The fitted diapers are in the back and the covers on the right (three of them: blue, red and white). I ended up getting a bunch of all-in-ones because they were clearing them out and were on sale for $12 a diaper (fitted are $11.50 and the covers for them are $11, all in ones are everything in one). I promised Bj I wouldn't get pink 🙁 but I did sneak in one lavender colored diaper. I also got a couple of little liners to double with the all-in-ones for longer car trips or overnight. They are all sitting on this really nice soft pad that can be used in bed or whatever, so if you change the baby there or breastfeed the extra fluids won't ruin your sheets. I also got a half dozen toddle sized pre-folds to have around the house so that I can change the baby in multiple places. They had more of these fuzzy pads, but this was a much more economical choice. So I think we're all set for the newborn phase (and hopefully through to about 16 pounds). I did get a roll of paper liners for the first merconium poo, because that can be hard to get off anything.
This makes me so excited to set up the changing table which I can do as soon as the carpet is installed… which is happening today!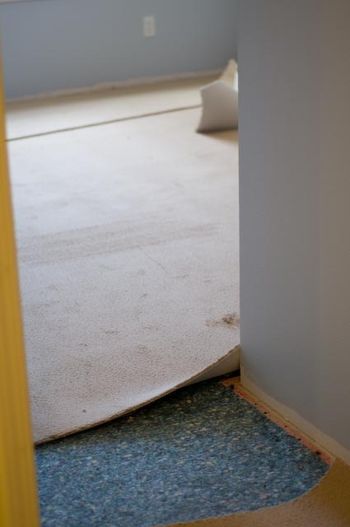 I thought everyone had left up there because it was so quiet – 8lb carpet pad + heavy berber = awesome noise reduction. I'm very happy that we got carpet up there. It is extremely low VOC and doesn't smell at all. Oh wait, I have to wait for one more thing, all the trim to be done after the carpet goes in. But hopefully, hopefully that will be by this weekend.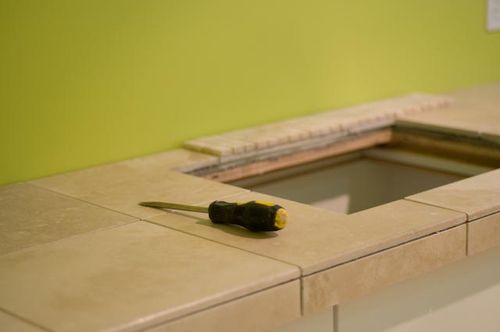 At the same time the tile is going in the bathroom. It looks awesome. They'll finish the countertops before doing the floors. So mid-week next week we should get our final inspection? I hope so, then we can move up there. Meanwhile I'm using this sort of thing to keep me zen: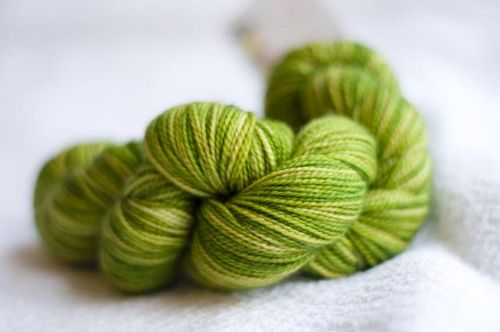 I traded one of my Sundara colors for this, Granny Smith. Halfway through one baby sweater in green and I already want to cast on for another!