The snow is thawing and it looks like it's going to be a traditional rainy Christmas. This is actually a good thing, we'll be able to get up to my dad's (we think). He still doesn't have power but that is not stopping us from being merry! I spent the morning cleaning up since we're going to have unexpected (but very welcome) visitors tonight. Sciarrino's flight was canceled a couple of nights ago, and she can't fly out until Friday so her and Ethan are going to come over tonight for game night, s'mores and a fire. It should be fun and low key, just what I love being this pregnant. I cleaned as much as I could with giganto-belly: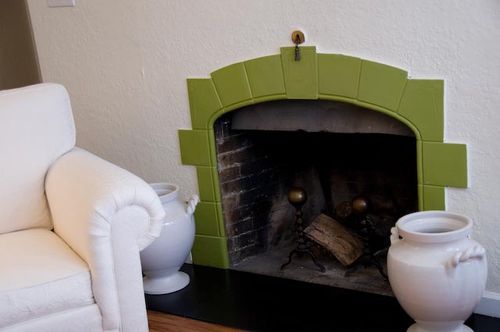 Yes the furniture is uncovered!!! This makes me oh so happy. There is still stuff to do for the remodel, but it's minimal and they shouldn't be in this area at all. I also cleaned out the den: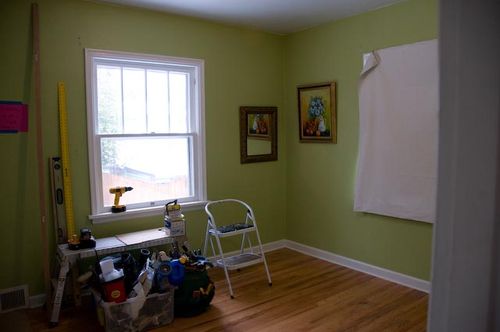 We stripped it for parts. 🙂 The old curtains and rods in this room are going to be used up stairs. If I could get my sewing machine to set the correct tension I'd have new curtains up to show you already. The old ones were very wide (see) so I figured out that I could take them apart and make all the curtains for upstairs. I cleaned them and ripped apart all the seams last night. The only thing I really need is more pull backs (our type is discontinued). I know a certain someone (um, you mom) who has a pair that I'm going to try and convince her to give me, in exchange for a brand new pair! What do you say? I have other plans for this room, I have to figure things out very carefully so that my craft-age doesn't spill out into the walk way to the upstairs. Could be tricky.
And I finished up on the presents, one still needs to come UPS (they say it's on the truck) and we'll be good to go.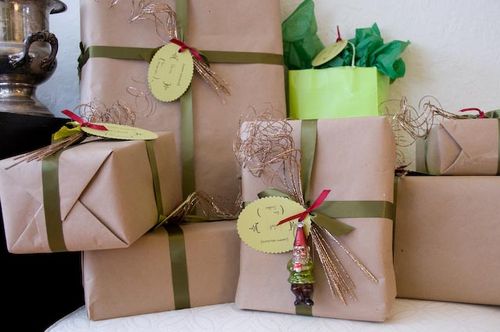 Here's hoping you all get what you want!
Oh and my walking/yoga (and due date) buddy had her baby last night. I'm so jealous! It's so so so so so so cute, and a boy. Everyone is having a boy, what are you little baby in my belly? I'm dying to know!