It came early.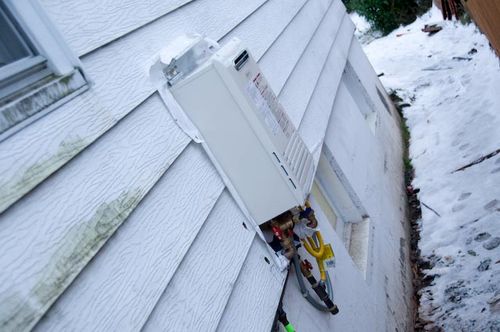 Our tankless water heater was installed yesterday. The control panel is still not installed, but it is set automatically on 110 which is fine with me. I had my first shower with it this morning and it was hard to get out. The water temperature never changed one bit. Oh and please ignore our siding. It can't be replaced until the spring because it would never get warm enough for the paint to dry properly.
This is the remodel that never ends, yes it goes on and on my friends… Some people started remodeling not knowing…
You get the picture. We are going for our final interior inspection tomorrow, but that is contingent on people at the city willing to go out in the "storm". And we still might not be able to move everything up there this weekend (lots of little things to fix). However I am hopeful, so wish us luck.