Another picture heavy post, because ack! I have a baby and I think it's the cutest! Also she took a three hour boob break today which made me feel awesome! I completely re-organized the Ribbon Jar side of the basement. Of course Bj had to do this the whole time: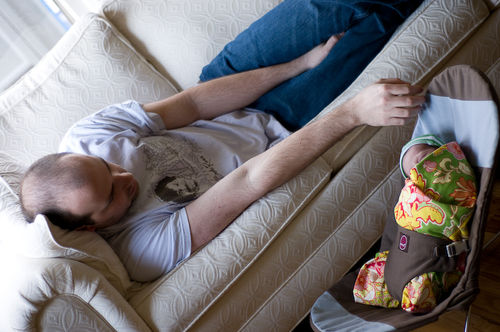 But you know, I think that's a fair trade off. My little girl was so much happier after some rest.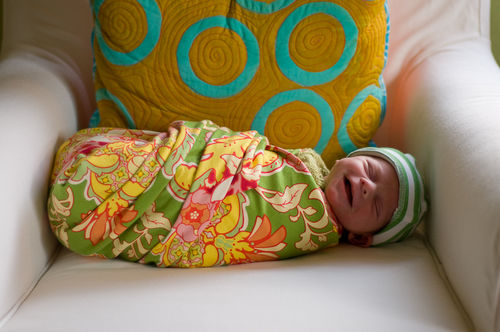 And so were we!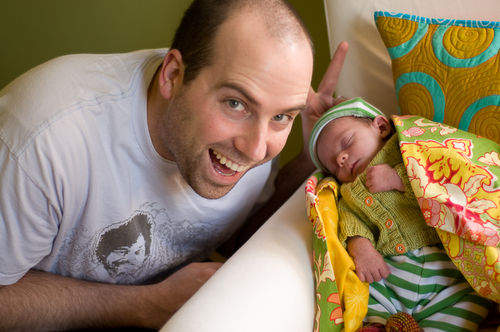 (I solved the no pants fit problem… these are supposed to be shorts.)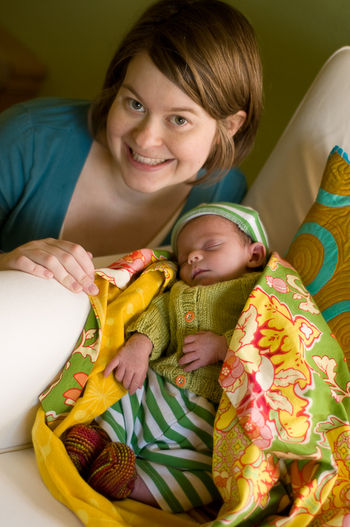 Check out those booties (thanks again Stacey). I want to see if I can whip up a pair in time for her to wear them to a wedding we're going to Saturday.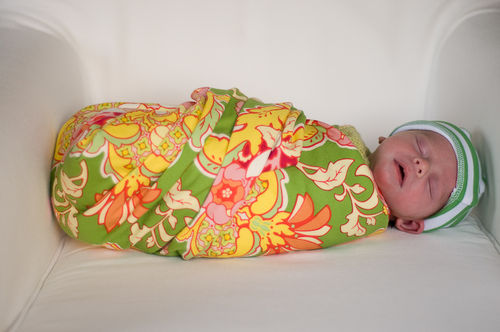 Variations on the theme of "I can't believe she fits in the chair this way and I know she won't for long"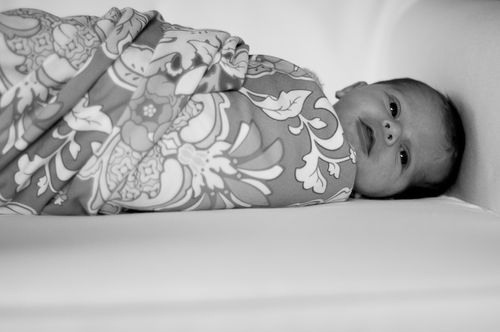 In my defense grandparents do read this blog 🙂
Oh and Bj learned something by watching that video yesterday: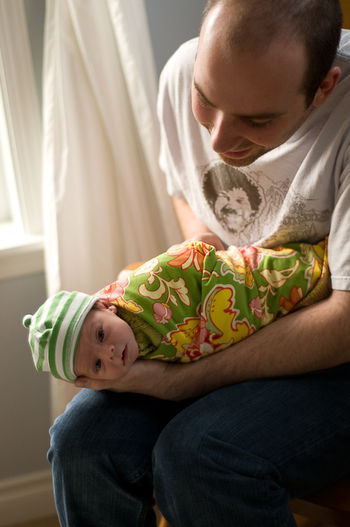 Calmness my friends.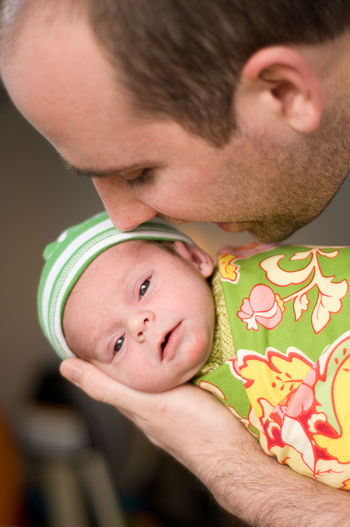 Telling her secrets. I did over hear him saying that he would buy her a pony if she was quiet in the middle of the night a few nights ago.