The last few days have been all about baby holding. Bj's mom came to visit and nana was a big hit (nap time for mama!). Sarah (I just looked at her blog, duplicate entry 🙂 came over on Saturday and we had a so much fun visiting, eating cake, and going on a walk.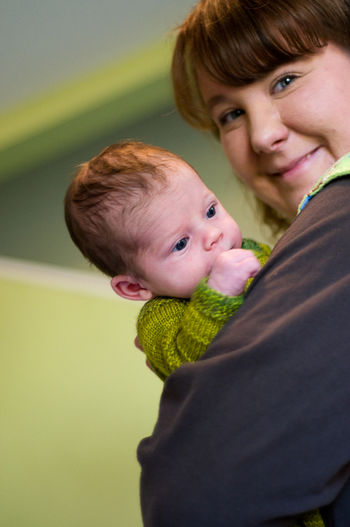 The last pictures of crazy face with the green sweater, she's getting so big!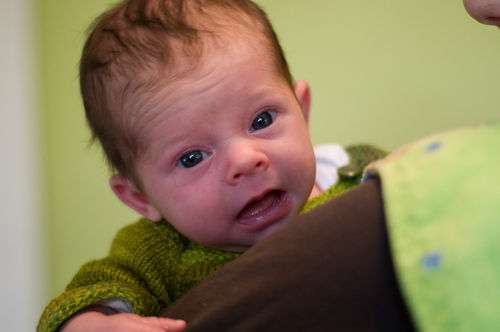 Hehehe. Because of all the holding I was able to open and photograph some new stash enhancements.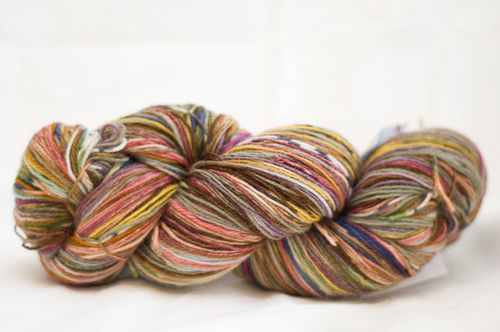 This yarn is from a local etsy seller and is made up of reclaimed sock yarn… a cool idea, I'll let you know if it really knits up with out noticing the joins. And here is some of the yummy fiber I got from Squoosh: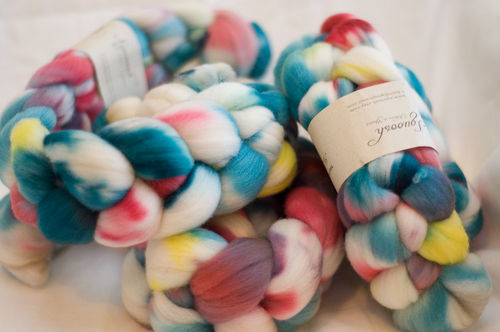 I have already spun up one chunk of fiber, this lovely merino/bamboo blend: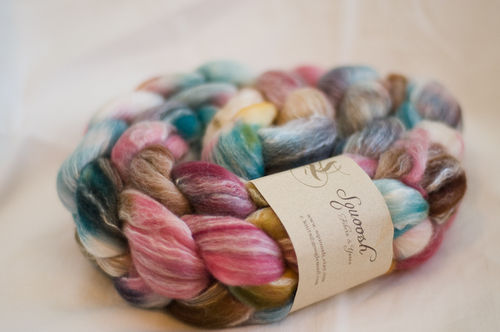 I made a single last night during a little nappy nap.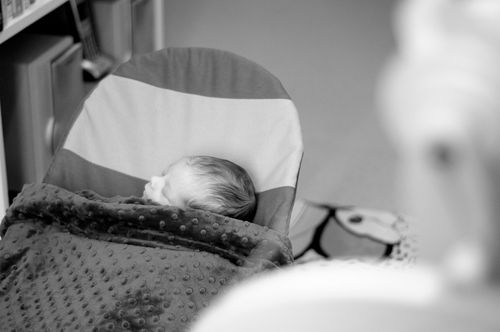 But it's been a while and the extra twist was insane: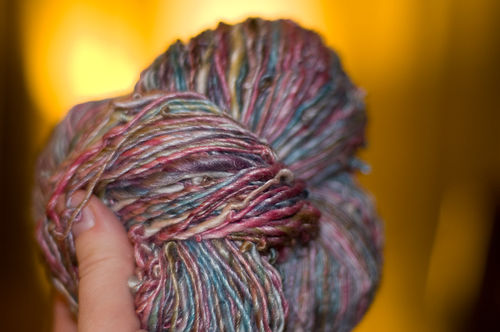 I hung it weighted and it's drying now, I think most of it will come out. And I think I am going to leave it as a single, maybe make a really soft hat? I don't know when I'll get much knitting time. I was knitting while nursing, but now that Tuesday eats so much faster I don't have the time. I have just been staring at her while she nurses. She's so wonderful, and getting so expressive, I love it. I can't believe she's a month old already! Today I got to experience my first parent inflicted baby torture; Tuesday had her newborn hearing screening.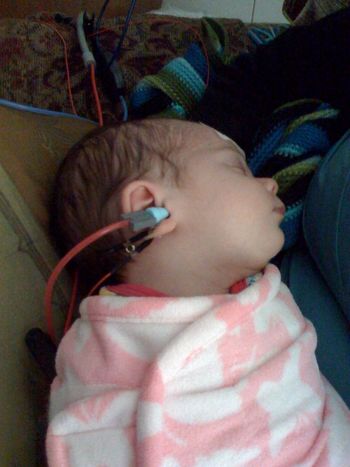 They had to scrub her head extra hard because of all the fine little hairs there. And we had already kept her up and hungry for the last few hours because she needed to be ready to sleep hard when she got in, and I knew that was the only way she would. So by the time they hooked all this stuff up to her she was like, "why mama, why?!?!" But then she nursed and slept through the whole thing (1.5 hours). I wanted to sleep so bad. A dark, quite room and I was sitting in a recliner. It's sort of new parent torture. Bj was on a little chair next to me and he was so close to crashing too.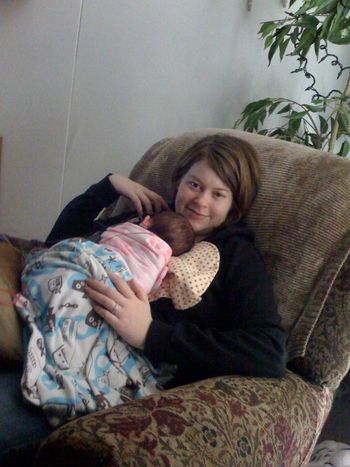 It looks comfortable, but I couldn't move because of all the wires. Oh, her hearing is perfect by the way 🙂
More adventures to come!