Wanna see what 2 months looks like?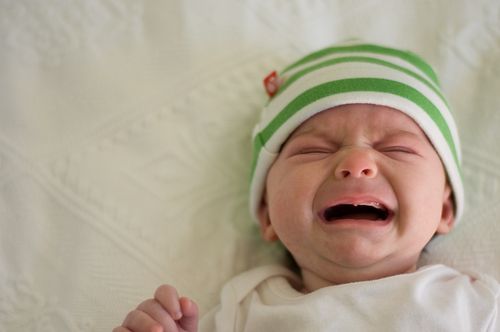 Awe she's so cute even when she is Miss Cranky Pants. Okay now a good one: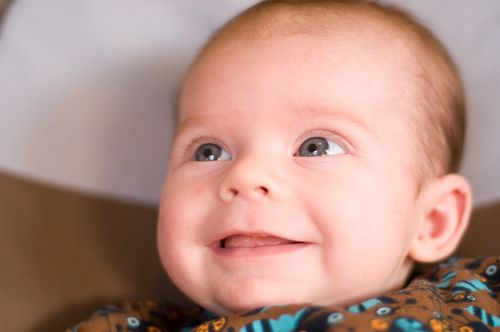 Her eyes are still quite grey, but turning more blue. Her smile is brighter than the sun. No one wakes up as happy as Tuesday Lee, I'm sure of that. She loves life. We swaddle her at night and she has at least one good stretch of sleep (5-7) hours and then feeds and has another shorter one (usually 2 hours). I always hope for a little bit more but usually that's it. When she gets out of the swaddle in the morning she stretches out to her full height (now 23 1/4 inches tall) and sticks out her tummy. So. Freaking. Cute! She is this big: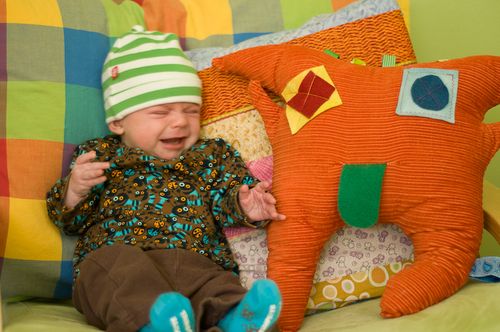 I guess monsters are scary. Even nice ones. She weighs 9 lbs 14 ounces. Naps are… rare. Her hair is growing in lighter, a pretty brown color. Her proportions (85% height/25% weight) necessitated a wardrobe revamp: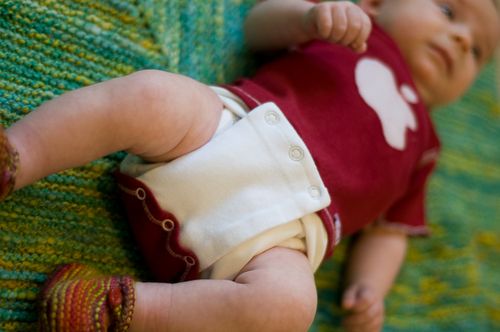 These are awesome, because she gets her arms up and out of the next size up of onsie. She out pees her Thirsties all in one diapers so we had to order doublers for them. She loves the water and could stay in the bath for hours.
I don't really know what more to say about her except that I love her with all my heart and then some. She is the most fantastic little being I've ever met. The motherly instinct is a powerful thing. She's been up since 7:30 and we've been going going going (it's seven now). I'm so tired, but she just has to throw me one little smile and I forget about all of that. So in love with her!
*Assuming I live to be a hundred.