I love Etsy. I have a lot of favorite stores on there, and now I have another: momonomo. I found her by going from blog to blog, you know how it goes. She featured an awesome hirigana quilt (a Japanese alphabet) on her blog. She mentioned that she was hoping for orders for them so I contacted her. My quilt arrived Monday. I should say Tuesday's quilt. Bj and I got it to hopefully fuel a love of languages (we both took Japanese in high school).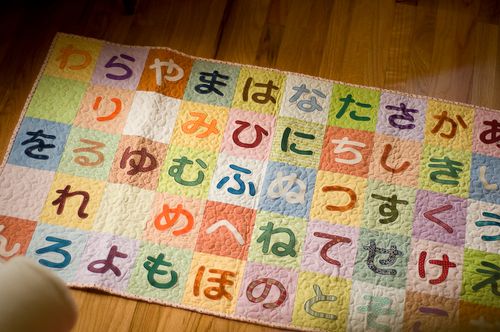 (you read this from the top right, and then down each row right to left). We got to pick the backing fabric, which she also used for the binding and it is little pink polka dots.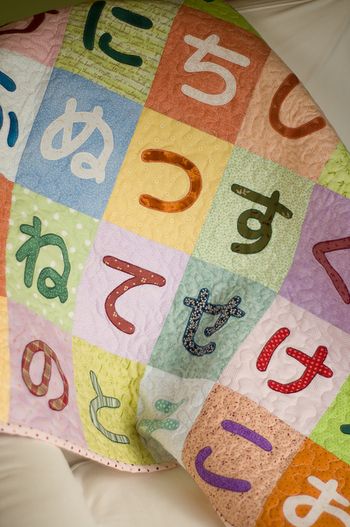 The quality is amazing.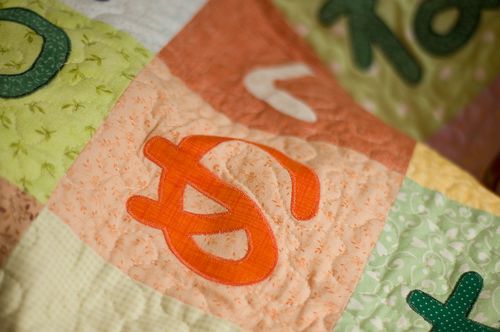 Now get this she charged me $95 – that's it! And she had an amazing turn around time. She has since raised her prices slightly, and the quilts can now be custom ordered at her shop. I am so happy with this quilt and I'm sure Tuesday will love it too.