Remember this yarn? I wanted to knit it up ASAP to see if I liked knitting singles, so I could see if I should spin some more. Turns out I do like knitting singles, a lot. I made up a quick little vest from a free pattern I found online. It's called the manly vest, hehehe.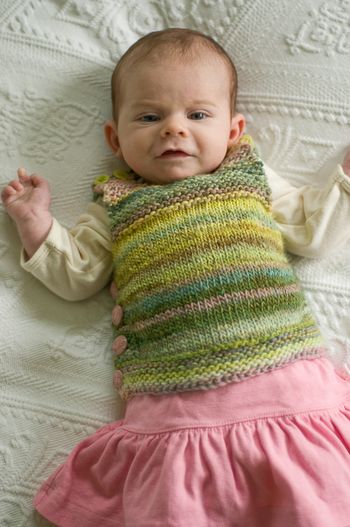 I was so happy with this knit that I actually took the girl out to go look for buttons!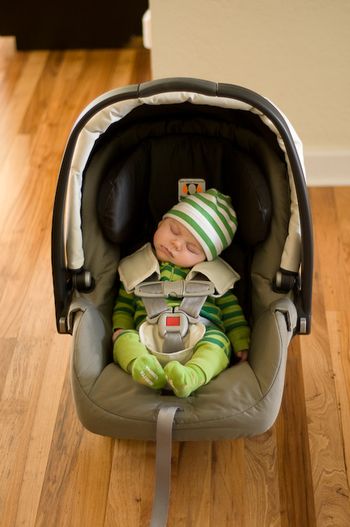 The trip went great!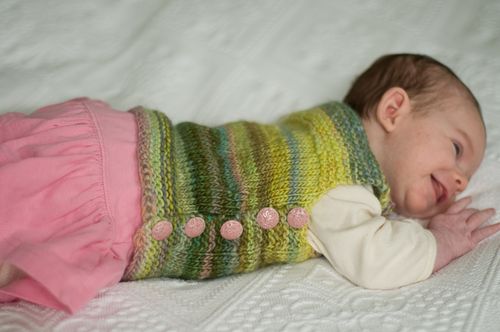 I consider the quilt shop not walkable alone so we went in the car. I was so pleased she did not scream the whole time. So pleased that later we went through the drive through at DQ for a Blizzard, we are so brave.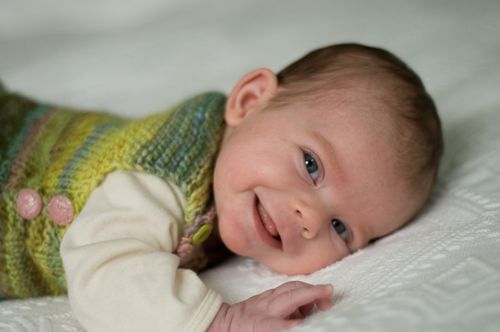 Who is the cutest baby ever? Who? Ah my sweet tutu.
Oh and she has a newly developing trick: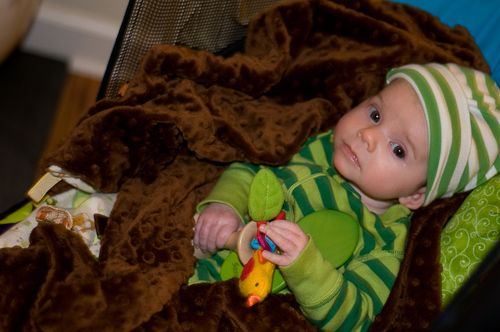 Grabbing things! Had to flash her because the swing was moving. She loves this toy from Sarah, it's perfect for her dainty little hands.
I am loving each day more and more with her. You know that giddy butterfly stomach you get when you know something awesome is going to happen? I swear I feel like that every day with Tuesday. She is so sweet and I love playing with her. I love cuddling her, changing her, nursing her, bathing her. I love everything about her! I must post video soon she really is the cutest little bird ever (says her mama :).