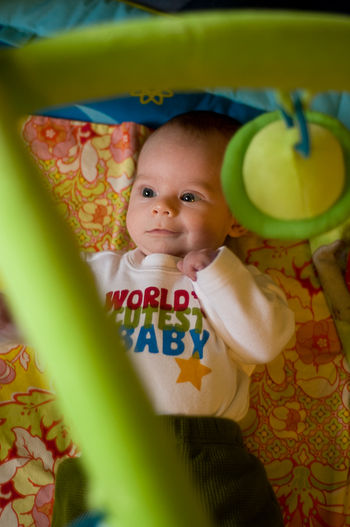 Oh man Tuesday is going for day three of awesome sleep! Seriously, I don't want to jinx myself but it's 9:23 and she's been in bed for an hour already. Oh and what was that? Did she nap? Yes she did… twice!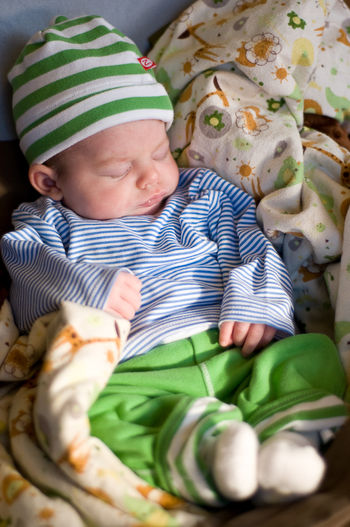 let's look at that little chub-a-lub up close: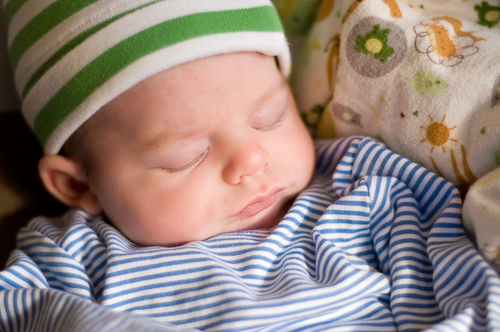 I can't help it we're so new to the nap thing I needed proof. Don't tell me we're going to be up at like 4am, I plenty scared about that already.
So since you had some great advice on that, let's tackle this: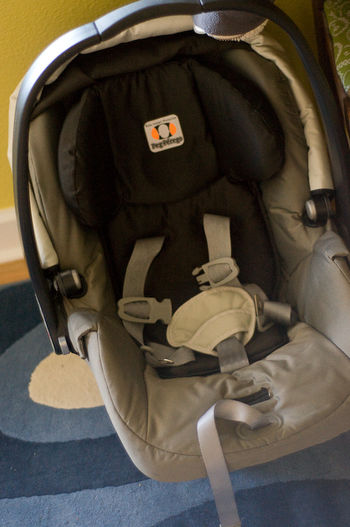 Miss Sparkle Pants' name could also be Miss Hates to Travel By Car, seriously. We went two places this weekend and both got us on the freeway and up to speeds that used to appease the little princess. But 65 just isn't cutting it anymore. We had to take out the nice soft bundleme padding because she was working herself up into a sweat! We've tried music, rolling down the windows, making it hot, making it cold, holding onto her arms and holding her tight, pacifiers (oh she hates these, spits out every kind we can find), rubbing her belly, and crying with her. She just can't handle it. We took down the mirror she was looking at thinking that maybe she was getting car sick (Bj gets really car sick and it is genetic). I don't know what else to do, so ideas? I can't go anywhere around town because I never get going fast enough to even have a chance. Good thing there are lots of places we can walk to!