Man was last night rough. But lucky for me I have Bj, otherwise I'm sure I would have propped Tuesday in front of the television right now with a TV dinner and said, "Fend for yourself." Okay maybe not, but I was very tired after multiple night wakings. Bj was lovely and got her early this morning so I could sleep. And when he brought her to me so she could have breakfast I laid her next to me and we snoozed until a quarter to eleven. Very nice. Still it didn't get me caught up enough, so I'm headed to bed soon. Tuesday is already asleep.
 Bj and I laid in the sun with Tuesday so she could look at the trees and we talked about what to do about it. We read the last little bit of
The No Cry Sleep Solution
, the part where she asks if you're about to go mad from lack of sleep. We decided that we were not trying hard enough to get her down with out nursing (which I think is why she wakes up in the night, looking for more milky and is all confused that it's not right there). So Bj and I took turns tonight rocking, singing, patting and loving her. Finally I got her to sleep by telling her about a story about a little girl the size of a grain of rice who lived in a little tree that grew on a bigger tree in the middle of a narrow stream. Now nothing in any book I've read said anything about telling your baby a story about a little girl the size of a grain of rice, so I'm thinking maybe they don't have it all figured out. We were talking about the things we're learning with Tuesday, and one thing I am learning is to trust myself. I've always wanted to be a mother, and I think I need to draw on those feelings more, the feelings that I'm meant to be her mother and that I will do the right things by her if I listen to myself. We'll see if this works, I'm sure hoping that it does, and that I have the strength in the middle of the night to pace the floor with her instead of automatically offering up some milky.*
Once I did get out the door with Tuesday today we headed downtown to meet my dad at his
295 Church
project – a cool bunch of new condos "in the heart of the city." 🙂
You might
remember
when I took pictures from the lot to showcase what the future views would be. My dad wants some photos from around the city to frame up for the hallways so we walked around town and I snapped some.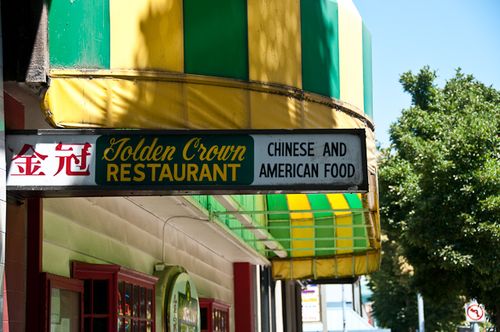 It was fun to be a tourist in my own city.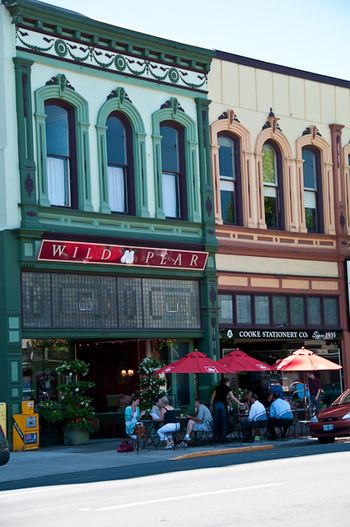 It was also fun to see my dad push around the carriage.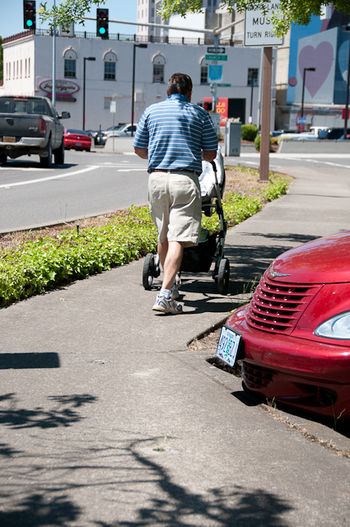 Nice calves dad. 🙂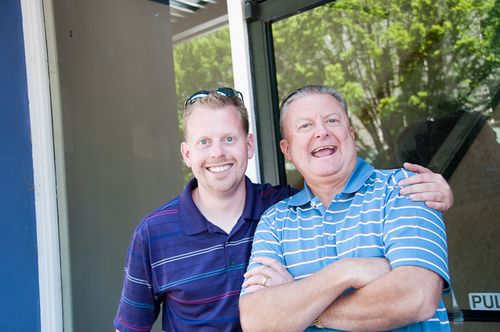 We ran into my brother so I had to get them together for a shot. Of course they both make crazy faces, no surprise, but this is pretty tame – I think it's a keeper! 
*She has woken once since I started writing this, but was easily coaxed back to sleep with a little rocking.