Well, I didn't mean for it to be THAT long between posts. What have we been doing? Tons, but we'll start with the scrapbooking stuff – you heard right – scrapbooking! I have been organizing my scrap stuff after a great weekend scrap day with Sarah last weekend. Of which I took one picture and it's this: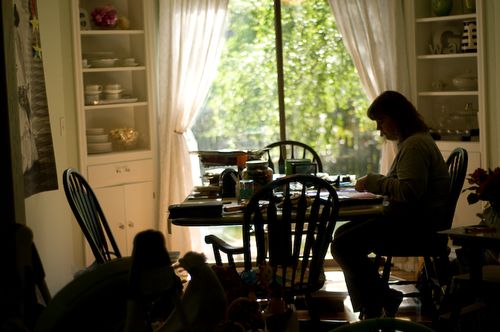 But speaking of pictures. I've been going through those as well: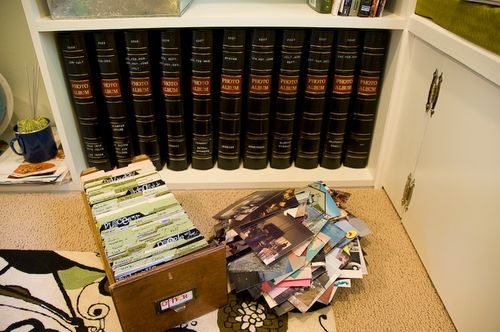 Going through the storage albums: old photos to be tossed or cycled into my category drawers (system is from the Big Picture Scrapbooking class I took last year: Library of Memories). I have to make way for a big order from Shutterfly (they are having great deals right now by the way free shipping, free prints, 10 cent print plans, etc). I've also been purging supplies: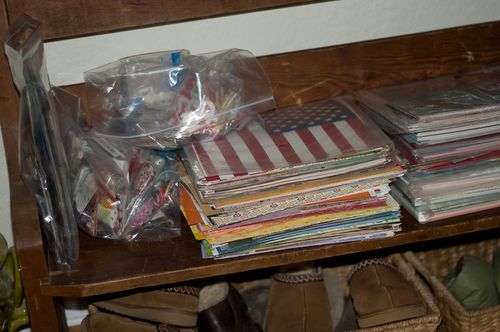 The amount of scrapbooking stuff I have is almost embarrassing! I'm going to donate this, and hopefully it will make it easier for me to pick through supplies I really enjoy and love. I have filled out a few pages of the baby book: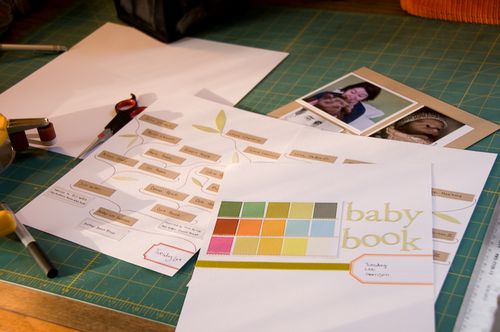 It's really simple.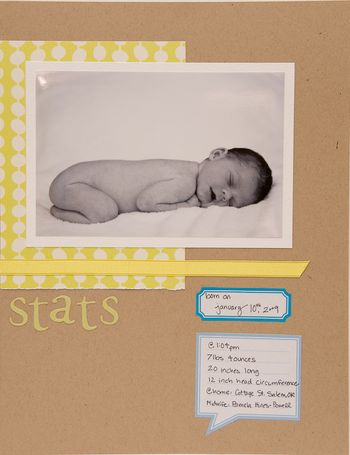 This is true baby book, I'm planning on scraping plenty of Tuesday (and have, when she was less mobile). But since I'm a bit out of practice I worked on other things. Some really old things (pre-blog!!!):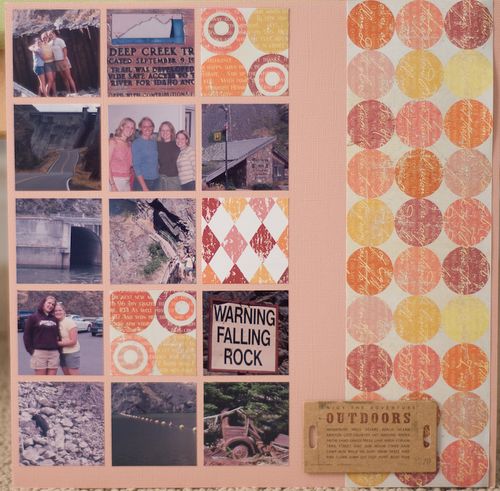 That is one half of a layout from 2003 when I went with Laura to Sciarrino's home town. From my film days when I got doubles of my photos and of course couldn't delete right on the camera if I want to. I utilized the square punch and tossed a bunch of photos. It felt great. Then I flipped through my storage albums and found some really fun photos: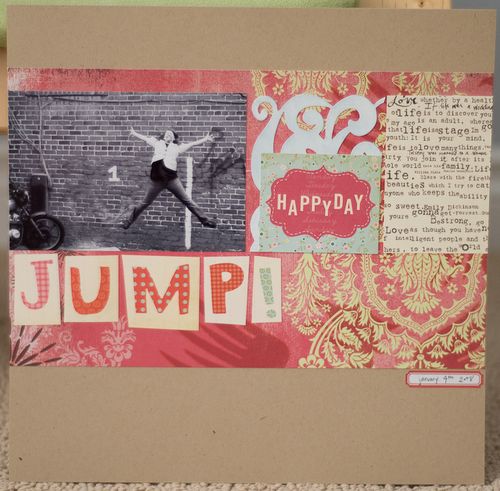 It was so fun to go through my supplies, sit with Sarah and just create.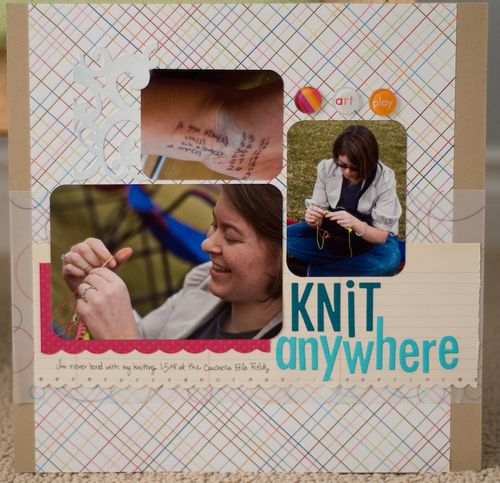 I know, I know, I took pictures of the layouts. I hate that, but I hate scanning and stitching them more. So that's what I've been doing on the craft front. Coming later what Tuesday and I have been up to together. It's even easier to use the computer now that Bj found this link for me and I was so happy to finally be able to clean my mighty mouse to get it to work perfectly.
Oh and a note: If you love my Baby Hawk like I do and want one of your own, this is your chance to get one on their yearly sale: 15% off by entering bday09 at check out (until the 8th). I'm not affiliated with them in any way, I just love it, Bj loves it, I love that we can both wear it. Tuesday loves riding in it… hmmm wonder if Bj would care if I ordered another in a summer color?