Bj made delicious panini for dinner last night.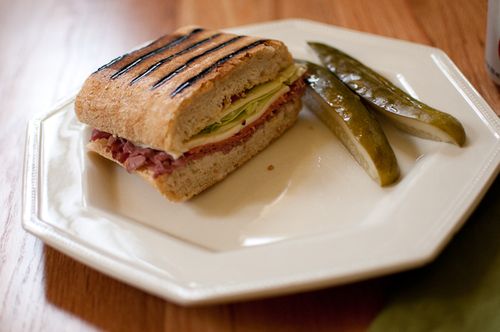 I wanted to tell him job well done:
Me: "Bj these are so good, I would have never thought to put cabbage on here."
Bj: "I didn't use cabbage this is your organic lettuce."
Me: "I'm pretty sure this is cabbage."
Bj takes a bite, "Well where did I put the lettuce?"
No wonder he kept telling me that my organic lettuce was a waste of money because it was weird.