I finally have the skill to make a pillow case that fits over a pillow form. People, sewing doesn't get easier than this. But for some reason I could never make a snug one. I'm going to blame it on my old machine. Because following this easy tutorial I whipped up these: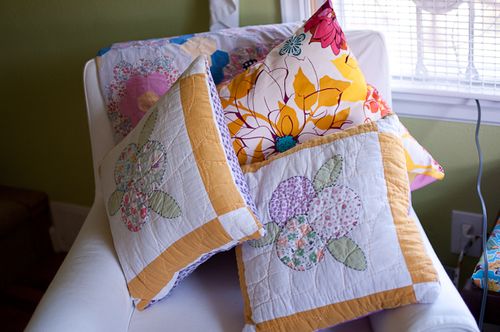 Pillow cases with envelope backs: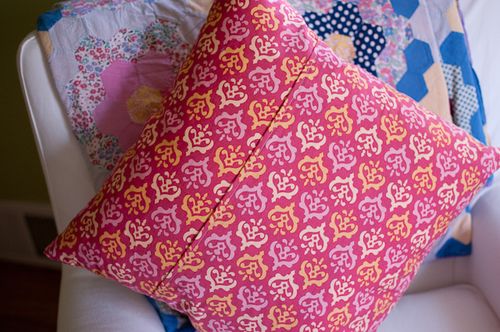 The added bonus is using up some of the cutter quilt that I scored a LONG time ago (so long ago I can't find a post about it, yikes). That sure clears out fabric storage space (I know what you're thinking Bj, don't worry no packages are coming to fill that space, I really am trying to work down the stash!).