When we took the train ride to Seward we had most of the day to hang out in the town before heading back to Anchorage. Seward is a small town but lucky for us they had an awesome new park. I saw a mom pushing a baby in a swing and I hadn't even thought that Tuesday would be old enough for that. But she is very strong now so I thought I'd try it and see how she liked it.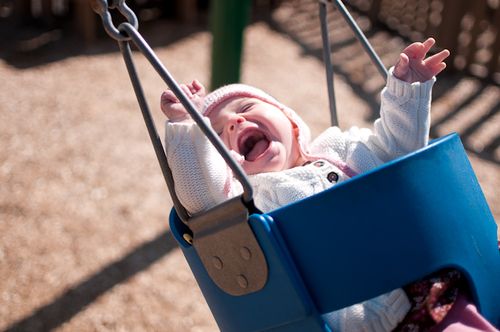 So she tolorated it. Just kidding she freaking went nuts on this thing!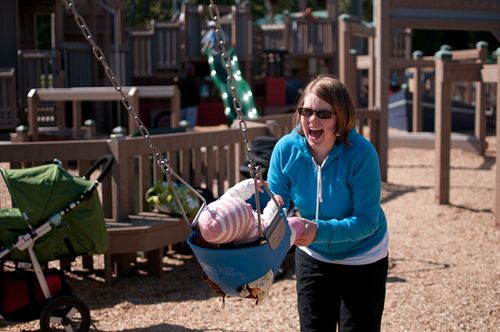 It was so much fun getting her to giggle. Carmen had the idea to put a blanket behind her and I had a big one so that worked for padding our skinny girl. I think out of all the pictures from the trip at least a third are of our time in the park. It was so wonderful, sunny and not too hot (leading to a little papa head burning, oops!). Plus seeing our girl this happy was so much fun.
Her little squeals are the best. 
Then this last week I went to a mom's group for the first time up at this cute little park I didn't even know existed before and Donna had this idea:
That is Tuesday and William in the same swing. I think she said she saw someone doing it at another park. Oh the cuteness. In one of the videos of the Alaska swing adventure you can here Bj saying, "Well, looks like I'm going to have to put a swing in the backyard." I think so!