This morning I left the little peanut with Bj and Sarah and I went out thrifting. Unfortunately there were not many great sales, and no estate sales, boo! Fortunately I can scrounge (and so can Sarah), so we found some fun things. I didn't get anything on my looking list, but that is more of a guideline, not hard and fast get/don't get.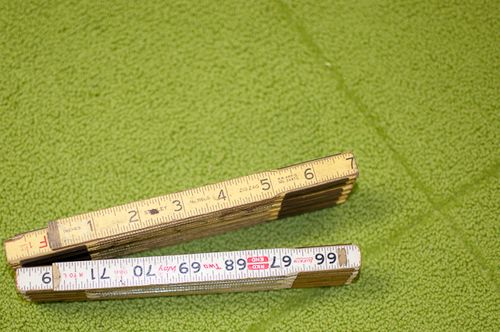 After all how would I have know to get these rulers? I have a good idea for them too…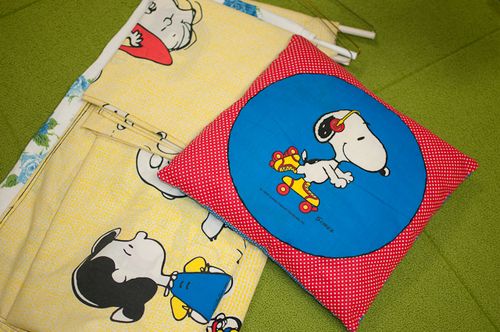 Or this set of curtains and pillow. The woman who sold them to me nearly wept, they were her son's bedroom set. Indestructible she said. Copyright 1977, so they've been around a while. They are in pretty good condition so I think I'm going to try selling them on etsy, I've only ever bought on there before.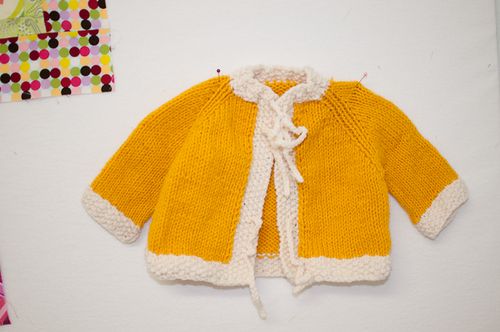 This is my favorite thing from the day, a handknit sweater. Yes, it's in acrylic, but I don't think it's ever been worn. I can hardly stand for a handknit to go so unloved. And at a dollar I figure I could doll up Tuesday in it. I also got her a few other things, a pair of pants with turnips, some polka dot socks, and a thermal shirt that looks slim fitting and oh so cute. I may get the girl a lot of clothes but at least most are hand me downs and good deals (with a few splurges thrown in).
After thrifting Sarah and I hung out with Tuesday and were crafty. Tutu was a little more fussy than crafty, teething maybe? – Update just got finished with over an hour trying to get poor little Tuesday back to sleep. Hope it sticks this time. Here are Sarah's blocks: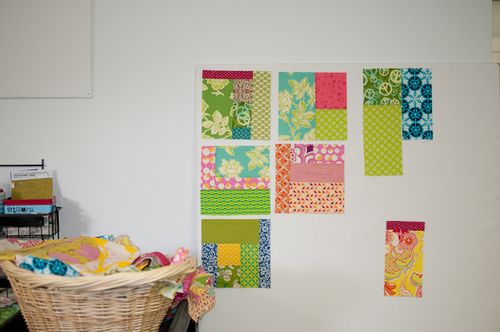 She also worked on a pillow case, yeah for pillow cases! My progress: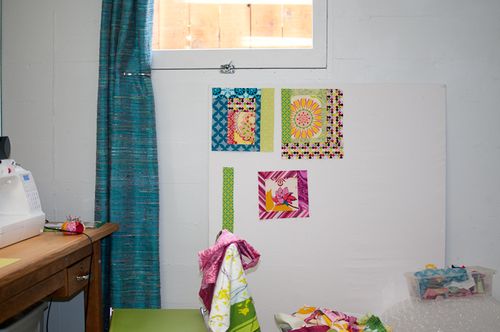 Okay not much, and one of those blocks I made up in Alaska (we did friendship blocks for the girls, similar but not exactly the same). I hope this weekend is super chill so I can get more work/play stuff done. And maybe a little exercise?