Today was a lovely day, much lovelier than the night that proceeded it. Let's just say me cutting out diet coke + giving Tuesday some solids does not make her sleep better, but much much worse. I knew the solids and sleep thing was a myth, as our doctor told us, but now I really know that to be true. But on to Sunday (the Sunday that started at 8:30 and not 2:30).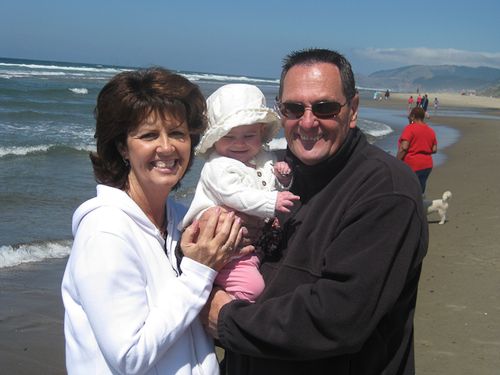 Bj's parents were in town for a wedding so we thought we'd show them just how much Tutu loves the ocean and drove to the coast to have lunch and go to the beach. Tuesday got to participate in a favorite family activity for the first time:
Feet pictures! We were only at the beach for a few short hours, but it was still fun. The ride home seemed long to poor Tutu. After lots of milky at home I took her out back for an impromtu photo shoot. When you spend all season growing a nice field in your own backyard you might as well use it, right?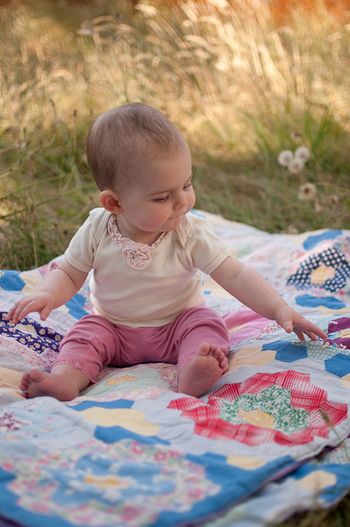 I couldn't get her to look at the camera, but that's alright because I got lots of shots of her cute little bits that I know will grow so fast.
There is a little bit of new hair there.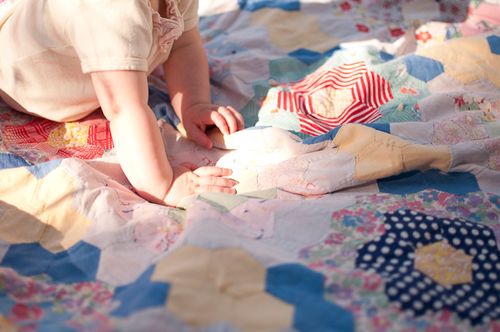 Then I let Tuesday pull me in for some baby kisses: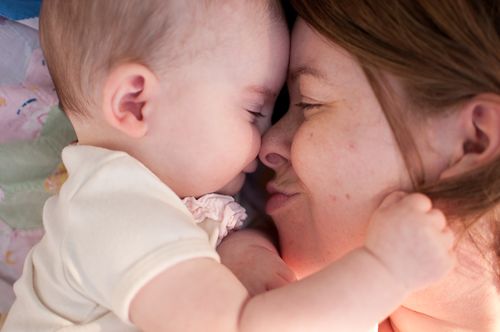 Awe my sweet little sparkly pants, how I love thee.