A good friend of mine runs a cute little pumpkin patch in Rickreall (corner of 99W and Orrs Corner Road – check it out!) so Bj and I took Tutu today to get her first pumpkin. Kathy has carts to load your picks up in, so we stuck Tuesday in it and set out to find the perfect pumpkin.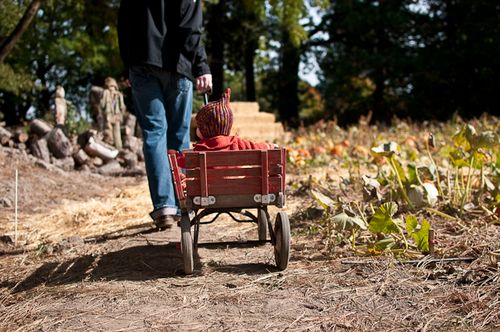 We had this rule when we were little; we were allowed to get any pumpkin as long as we could carry it. Tuesday didn't do very well when she tried to pick up her pumpkin:
We did get her some tiny ones though, Kathy also has super cute gourds and mini pumpkins she grew. Do you like Tuesday's onsie? I could not resist (it was only four dollars at TJ Maxx):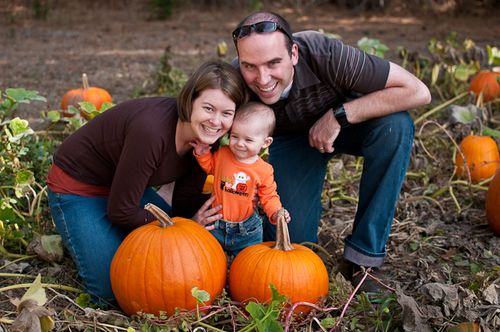 (it says baby's first halloween). But I mostly had her bundled up, it was a weird really bright, but windy, so off and on cold sort of day.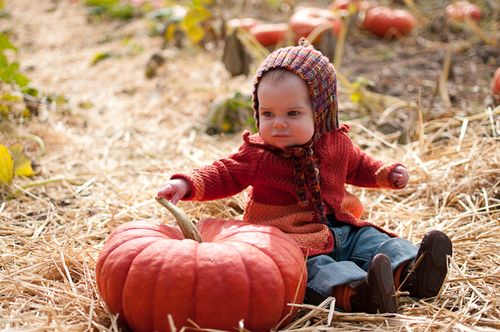 Papa and Tutu looking for another pumpkin: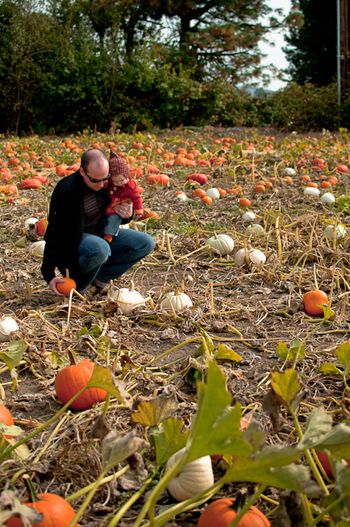 We came back with quite a few. I need to get my porch all dressed up for the fall. I am putting off winterizing it, but it's time to take in the pillows I know.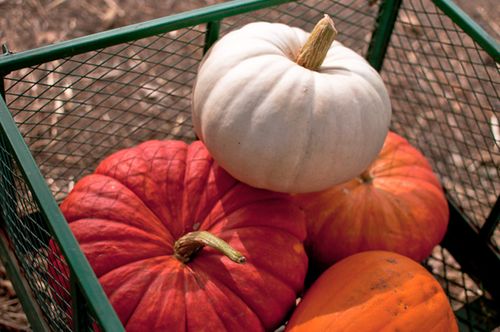 Other fun things at the patch: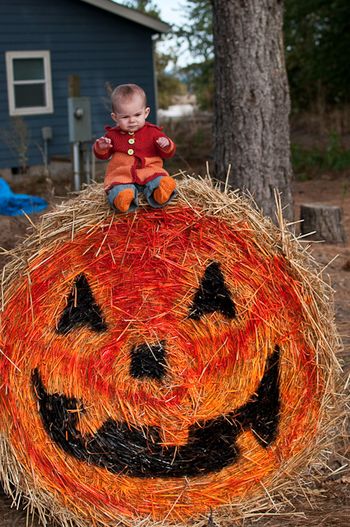 She was up there for like half a second with out Bj's hand behind her, I can't believe he's not in the picture, score! And of course: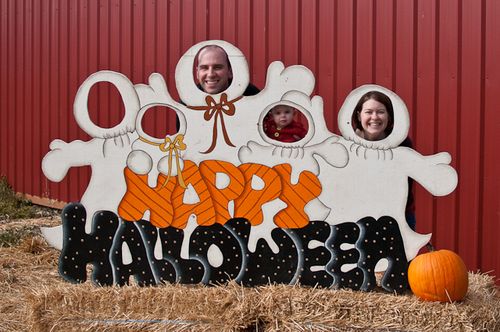 Also I guess how many sugar pumpkins were in a big jar – I totally want to win, I love those things!!! So pumpkins, check… next up, super awesome halloween costume.