Don't you think? I started knitting this up a while ago, it's a great mindless knit if you do it on two needles, because you don't need to keep track of the legs being even:
These are the same pattern as the little green ones I knit last year, but I didn't decrease all the way for the legs, instead I kept them nice and wide.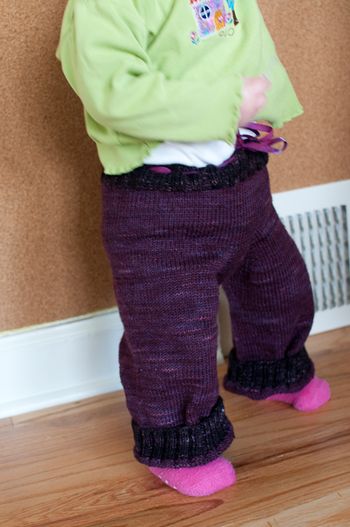 I also made them really long, so we can roll up the cuff now, and let it out later: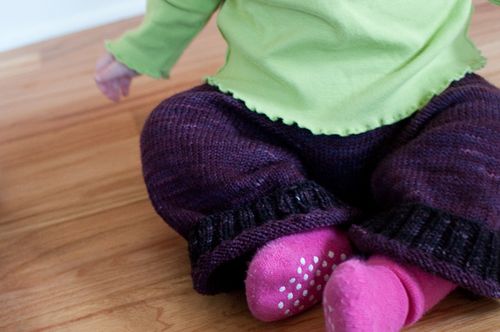 She is wearing these with Hanna socks, our favorite.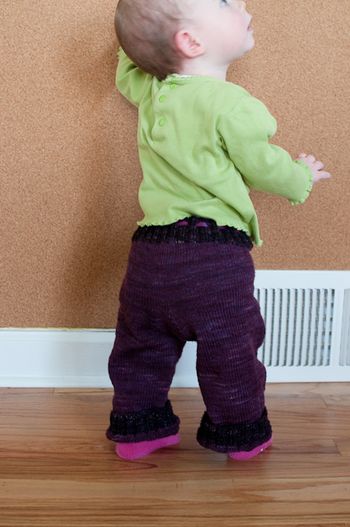 I ended up switching this sparkly ribbon for a softer herringbone, and I think it's going to work just as well as the i-cord I made last time. I really like them, but I might be over making a pair of pants with size two needles for the little one. I think I'm going to move up to some heavier weight stuff and might even try to make some as soakers. I've been email Carla at More Than One Way To Knit a Hat and it doesn't seem so confusing to me now.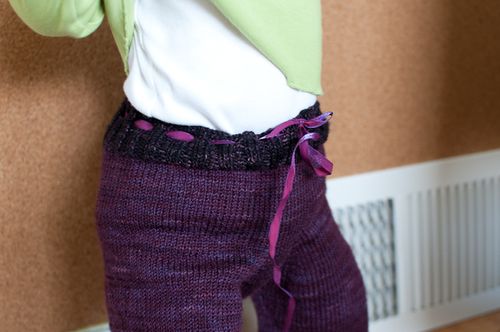 One more picture, just because it looks like she's doing a little hip thing here and I find that hilarious! Plus you can see the beautiful Sundara sock yarn. Mmm so pretty.