I finally finished the ties on William's pixie hat, just in time for the colder weather (well I guess a few weeks ago would have been just in time, but still there is lots of cold ahead). Tuesday and I had him and his mama over for lunch and then walked them back. I had to snap some pictures of the cutie.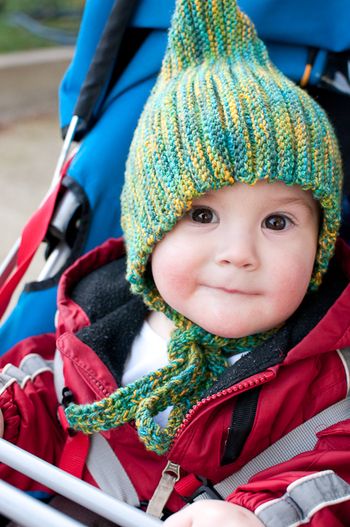 Is he not just so so cute?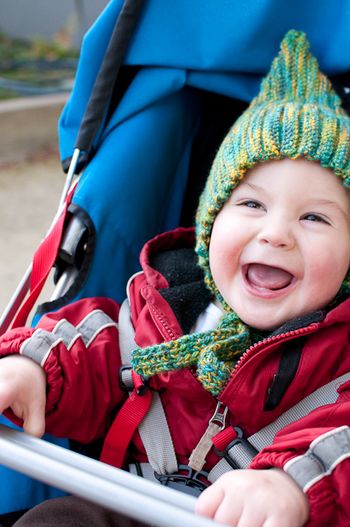 And funny :)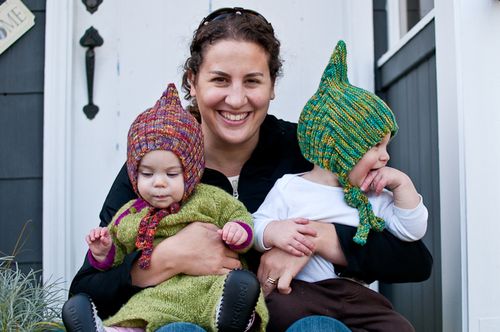 Donna on pixie wrangling duty.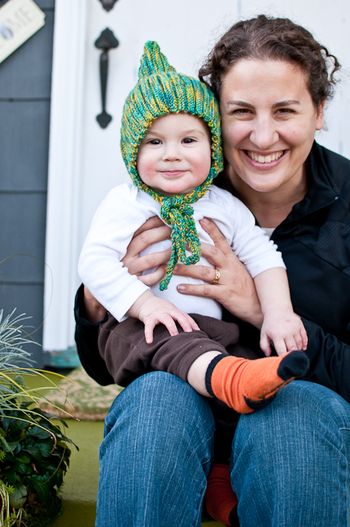 I really like how the hat turned out with fine fingering weight (sock) yarn held double, but if I do that again I think I will just use smaller needles and a single bit of the yarn for the ties, they are quite thick. I told Donna if they don't work to give the hat back to me, they are just sewn on so it would be easy to pull them apart and do them over. Details are here.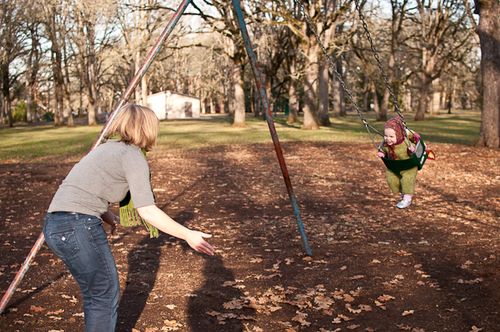 After we parted with William and Donna I called my mom to see if she could meet us at the park (she works nearby). She obliged and I was happy to get some good shots of her with tutu. And of course Tuesday was happy to swing, as always.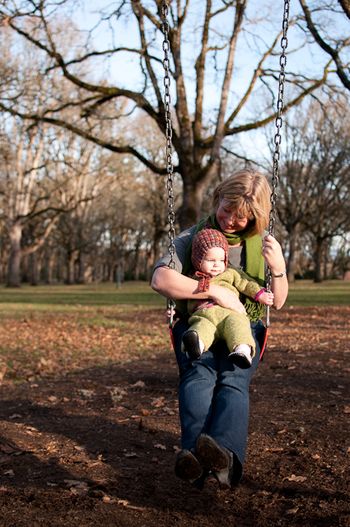 Tuesday is wearing a two piece outfit I knit for Violet back in the day, and of course her pixie.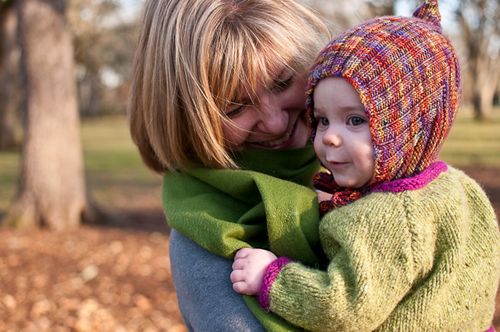 Some big girls (teenagers) were on the swings, Tuesday loved watching them.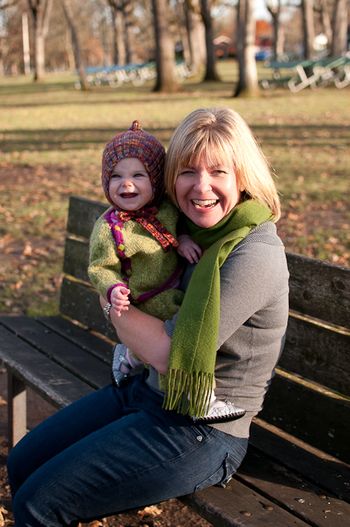 Fall is probably my least favorite season (though to be fair they are all pretty close together in the running), but days like this have me rethinking my stance.
Now for something completely different we are headed to warm weather – Hawaii baby! A dear friend of mine, Taro is getting married Wednesday and I wouldn't miss it for the world, even if it does mean Tuesday and I are setting off with out papa again. Auntie Sciarrino is going to accompany us, and I have enough stuff packed that we could stay a month, though we'll be back next week. I'm planning on blogging from the island!