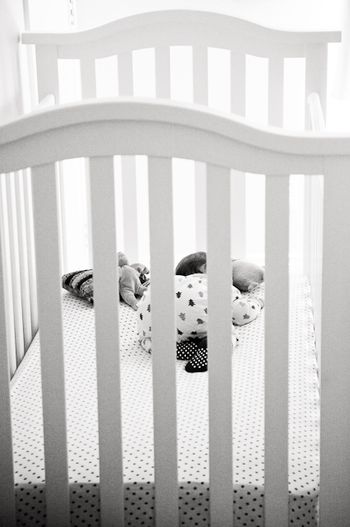 At one Tuesday is:
-Babbling like crazy and doing this cute talking thing. She has a few "words" besides mama. She calls her Papa "bob bob" and sort of says hi and bye. Also finally learned to squeal and it is cute.
-Non vocal communication is through the roof. She leans her head on her shoulder for sleep/night night and also love. When you ask her if she loves something she cuddles it next to her. She waves for hello/goodbye and when you say, "good job" she starts clapping. Starting to shake her head for no (especially at meal times).
-Eating a lot and will try most anything. This must have spurred on her amazing weight gain – almost a pound in a month bringing her year end weight to 16 pounds 1 ounce and her height to 28 1/4 inches. I was 16 pounds 5 ounces and 28 3/4 inches at a year, I can't believe with a dad as tall as Bj she is smaller than I was. 
-Wearing a size 9 months mostly. I just put away a bunch of 3-6 months stuff, even though she can easily wear it with extenders for height. Mostly because oh my goodness she's been wearing that stuff forever! Her pants are mostly size 12 month, but rolled up (giant cloth diaper booty). Her shoes are still the smallest size which is crazy because I don't think they are really meant for walking, but she doesn't fit into the bigger shoes we have ready for her.
-Still nurses a lot, but will no longer nurse to sleep. I know this is just developmental, but I really can't believe it. One day I knew she was tired so I nursed her and she finished nursing, looked up at me and yawned. This led to…
-Naps in the crib. Including crazy long (over an hour and we have even had a few two hour naps) ones.
-Papa is her favorite to put her to sleep. He can always do it, problem is he is not always available (working during the day).
-Cruising around everything, barely needs to hold onto anything to pull herself up. Taking tentative steps. This started around the new year, but she still only does a few at a time. 
-No longer wants to poop on the potty. I'm not sure why, but for the last week or so when I go to get her in the morning she has a soiled diaper. This is so annoying and I'm not really sure what to do about it (wake her up in the morning instead of letting her play in her crib for a while?
-Back to sleeping. Our schedule is running late right now. I don't mind it so much because I like sleeping in, but we do need to work on it a bit so that one of the nap times isn't so late. I'm sure I'll continue to nurse her at least once in the middle of the night, but if she wakes more than that she really doesn't need to nurse and I only let her when we are too tired to bounce her like she likes (walk around the room with a bouncy step and pat her back).  
-Still puts EVERYTHING in her mouth. From the tiniest little speck to the spines of her books. I understand why (four teeth and counting), but it is a bit frustrating. I feel like I can't "do" things with her, like projects (a whole post on this coming). I can't leave her alone with books. One moment she is flipping through them the next she is munching on pieces of the board she's managed to get off. 
-So sociable. Really loves being out, going for walks. Seeing people and looking at things. I love the way she looks at something quizzically, then looks at me for an explanation. 
-Has developed so much in the last week I can't even wrap my head around what she will be like at two.