I just got an email from Baby Hawkthat they are running a special for the next two days (order today or tomorrow, Jan. 22nd) and they will donate 50% to Haiti relief. I still want to do a big bad baby post, but I wanted to mention this because we love our Baby Hawk and if you want one now would be a great time to get one guilt free :)!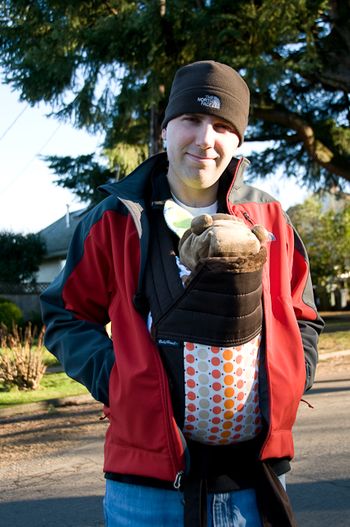 Bj with brand new week old Tuesday.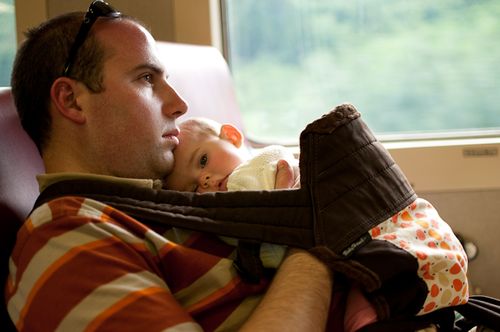 Loosened up for snuggle time on the train in August.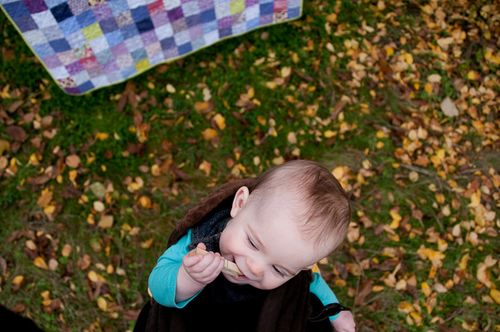 In October I wore Tutu while taking pictures of my quilt.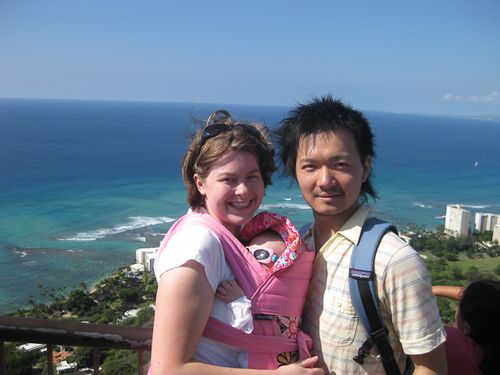 Borrowing a friend's Baby Hawk and hiking in Hawaii in December.
I don't have any pictures of Tuesday on my back because she is still so small and I just prefer having her on the front, but check out Baby Hawk's site to see the different ways to wear baby. Their partner Sakura Bloom (they sell slings) are also donating. They are beautiful too, but I've never tired one, has anyone out there? Let me know I'm thinking of getting one of these linen beauties.