I wanted to share some things we have really been loving over here in the play department. We spent a night last weekend going through all her play things and editing. We moved where all the toys were (if they were in the basement, they got moved upstairs, etc) and pulled out things she's too big for. It was sort of a shock to go through and realize that she was too old for some really simple things. Our plan is to re-evluate mid month every month and move things around; bring some things out/put other things into hiding. She does much better with this new system. And we'll have fun things to re-discover every month.
This cute guy was made by Tuesday's aunti Kat (my brother's girlfriend). Yes, it says tutu.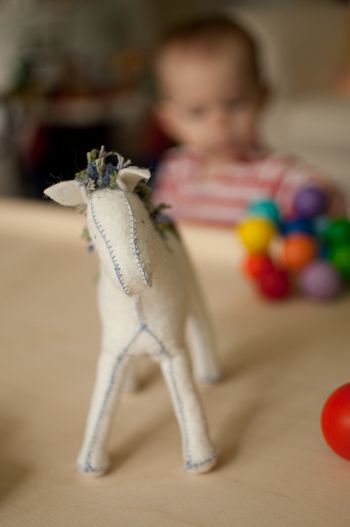 She's made from felt, so awesome! Tuesday is just starting to grasp that people can make her little toys "come alive" and gets a kick out of me making horsey noises and galloping it around the living room.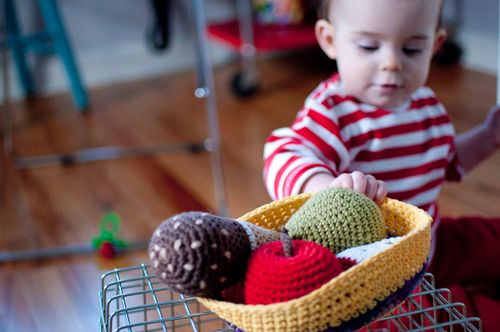 Bj's mom made her this bowl of fruit (note the inclusion of an ice cream cone = fabulousness!). I sent her this book and told her to go to town. Haha I think I need to mix up Tuesday's outfits, these photos were taken on different days. I just love her in red right now though…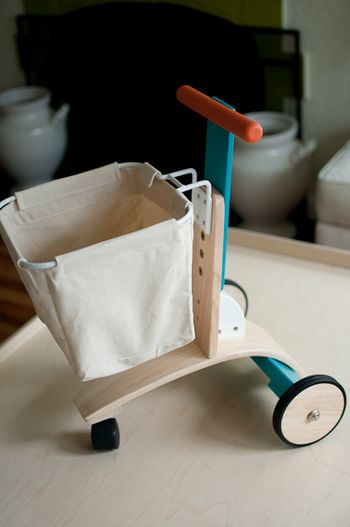 Santa not only filled her stocking but got her this fabulous shopping cart. Technically it's for three and up I think, but she makes it work (and we have it on the lowest setting):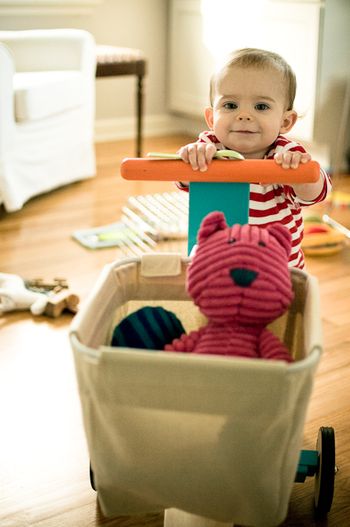 Note: she can not steer…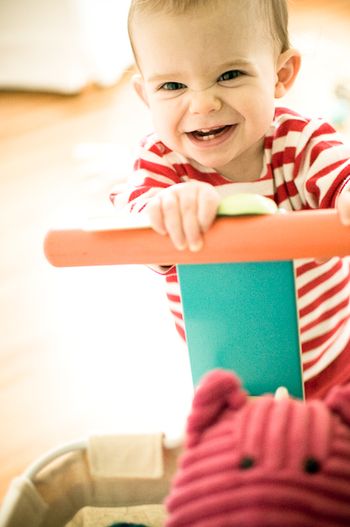 Tuesday you're going to get me!!! Watch out!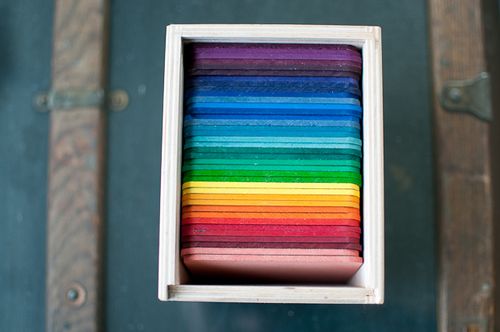 This is perhaps the favorite thing right now, and I don't just mean with the little person: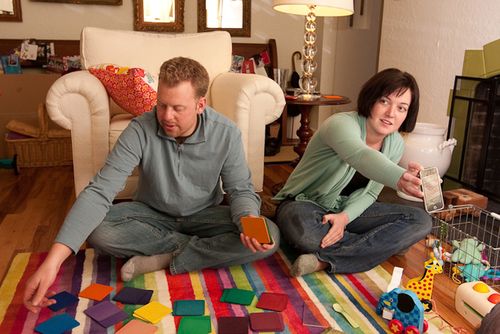 Brent sorts the "coaster game" into a rainbow, what a good uncle.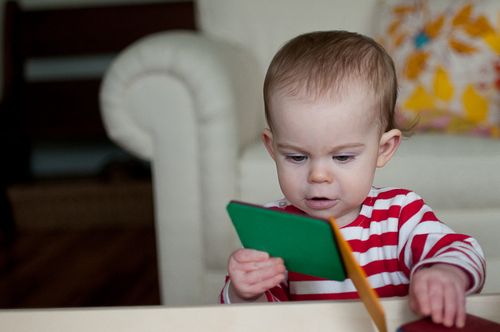 I don't really know what it's called. I got it here. It took all my surfing skills, and I'm sorry I can't link you to another site that has it in stock. It's just wooden pieces all dyed natural colors in pairs.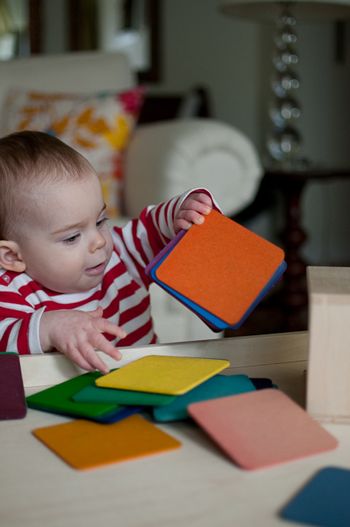 I kept trying to get it at Little Urbanites, but they were always sold out (they have one on display for kids to play with and once you play with it you want it).
Tuesday has just learned that things can go ON other things and IN other things. This is new. I thought she was going to be pulling everything out of every bin and every book off every shelf forever.
More pictures of her playing because I love her expressions… and her crazy hair.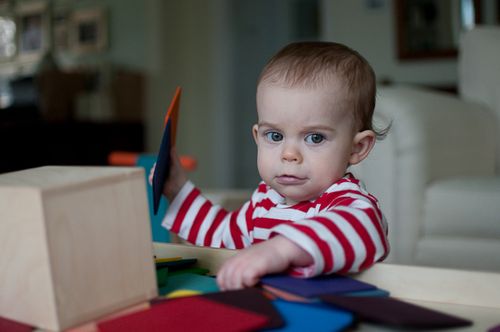 Hey did you just call my hair crazy?!?!
Oh I have something to help with that, just wait until tomorrow's post!