I have been sewing and generally playing with fabric downstairs. It's great fun until Tuesday decides to mix up my design to suit her tastes! I took an extra piece of foam core board and some flannel I had and whipped up this: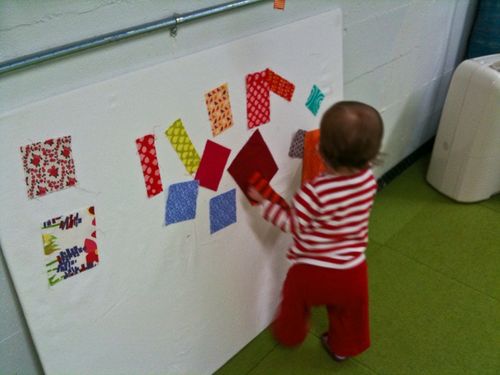 Tuesday squeals and runs over to it when she gets downstairs.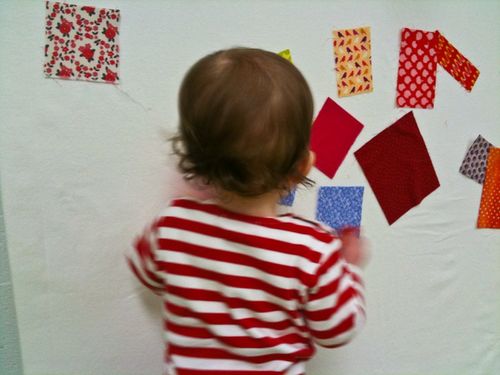 It's all very exciting.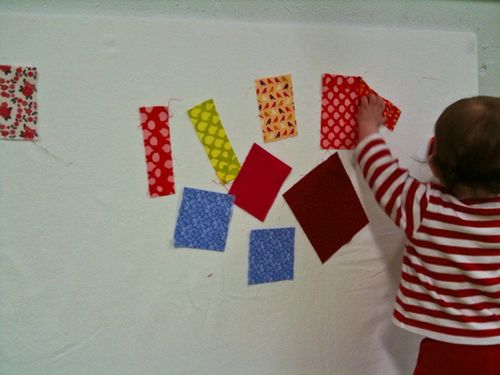 I'm excited to use this for the felt letters I thrifted back in the day. Oh wait maybe you shouldn't click that link – unfinished quilt alert!