Tuesday didn't want to go to sleep early today, she didn't want to go to sleep late either… she wanted to go to sleep much, MUCH later. So I cranked up the ISO and snapped a few pictures of my little explorer.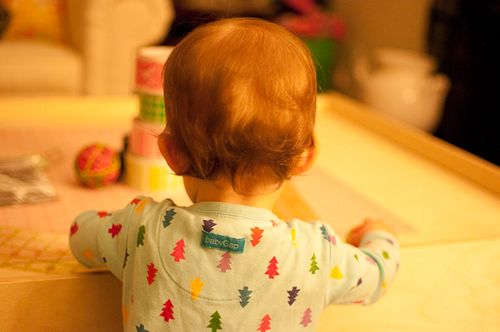 Love those very slight curls in the back.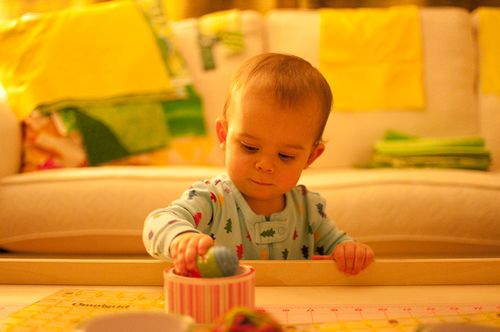 Oh I didn't know that egg went in there, thanks Tuesday!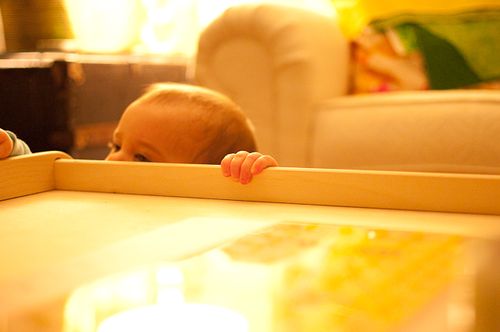 Cute little baby fingers.
Then we went downstairs (where the big lights mean it's always daylight!) so I could show you the thing I made when I was supposed to be making other things.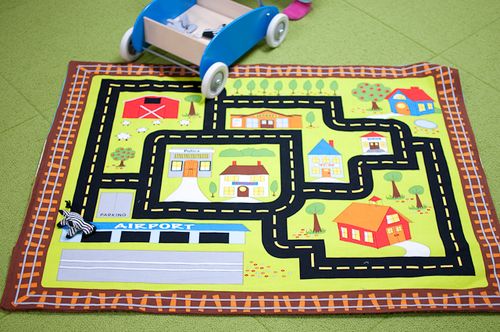 I found this great panel at Fabric Depot (hello that place is crazy insane). I figured I would just back it and wham play mat. But of course I couldn't just do that!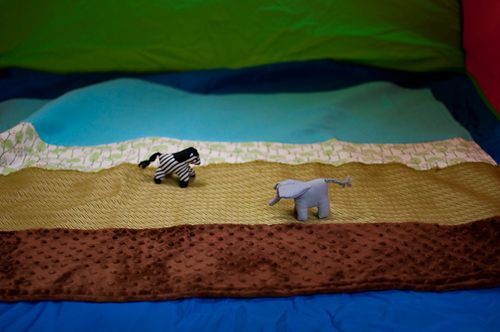 I used a combo of left over minkie, upholstery material, quilting fabric (with some interfacing to give it more heft), and a thrifted blanket. This way it can be a little earth, land, sky play mat on the back.
Tuesday also worked on something she probably shouldn't:


Pretending her cart is a Segway. Kids these days.