Wow, thank you so much for the quilt love! Something tells me I wouldn't get the same response for a black and orange quilt, but I won't take that personally 🙂 I'm sewing up something else now, but it's for a moving human being and it turns out that is much MUCH harder for me, especially when using a vintage pattern. I do love a challenge. That moving human by the way had her first blue berries today: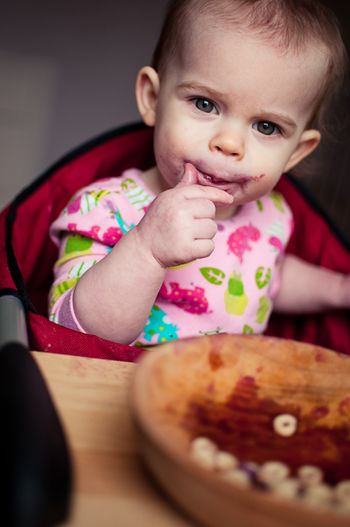 I found them in the bottom of the freezer drawer and gave them to her partially frozen still. She was a fan. She was NOT a fan of getting that cleaned off her face and I think I permanently stained her (only) bowl. Oops. 
Today while walking around looking adorable:
(finally fit these slippers that came with a 0-3 sized outfit) I realized that she is really getting curly hair.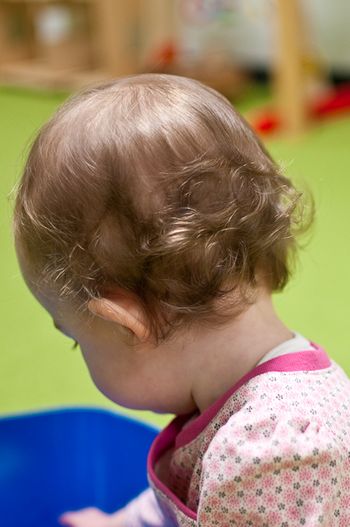 Right now it is exactly the same color as mine, but that is where the similarities end. My hair is so stick straight. I'm at peace with it now, but I always wanted curly hair when I was younger (and during those perms in college). My mother appeased me by curling it before bedtime with pins, rags or rollers. I don't know if this is here to stay, but for right now I think Tuesday should consider herself a very lucky girl!