I think the creative part of my brain works so well at night, even late at night. But stay up until 2:30 (poor teething tutu), get up before 8:00 and I am so DONE. So I did finish seven layouts last night (from about 8-midnight). It was totally fun speed scraping. I mostly used my (extensive) Ki Memories stash and even though some of it is quite "vintage" it all worked. I'm not as up with the latest products like I used to be (I used to work for a scrapbooking company and I could name every. single. product.), and a huge portion of my stash is from 2005/2006. I have continued to buys some things, and love Ki, I like how their new lines still coordinate with older stuff, same color stories. What lines do you go to over and over? Here are some of my favorites from last night: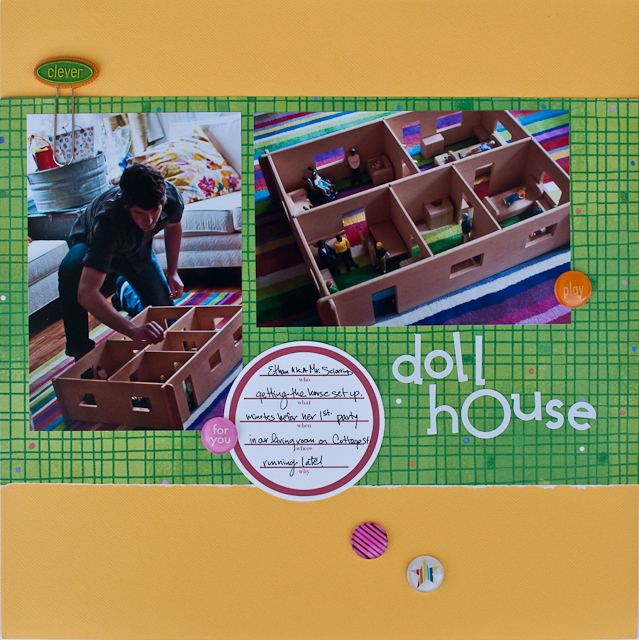 Ethan setting up the doll house before Tuesday's party. I love this paper, it's in my top ten. Sarah turned me on to this Etsy store where I got the little journaling circle (see I still do buy stuff, just not so insanely… I save that for fabric now 🙂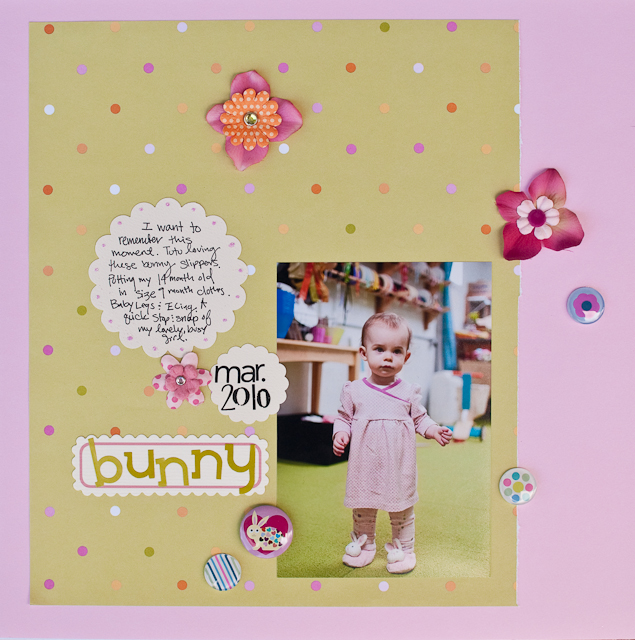 One of my favorite pictures of Tuesday. I don't think these bunny slippers fit her any more, tear! I used a tiny bit of the Martha glitter I finally got, hmmm I can see myself getting addicted to that stuff. Is there some kind of glitter tray or something that glitter-aholics use to make clean up easy? If so link me! And since I had those colors out already…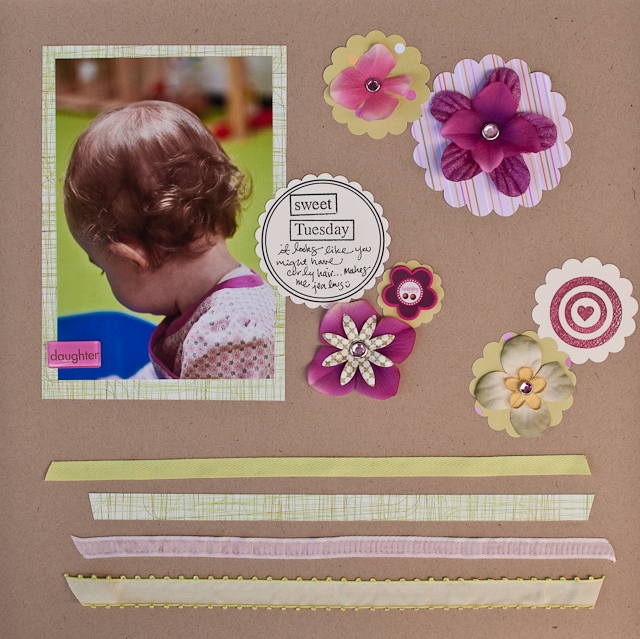 Ribbon from my shop, of course. I love flowers on layouts and to me they will never go out of style.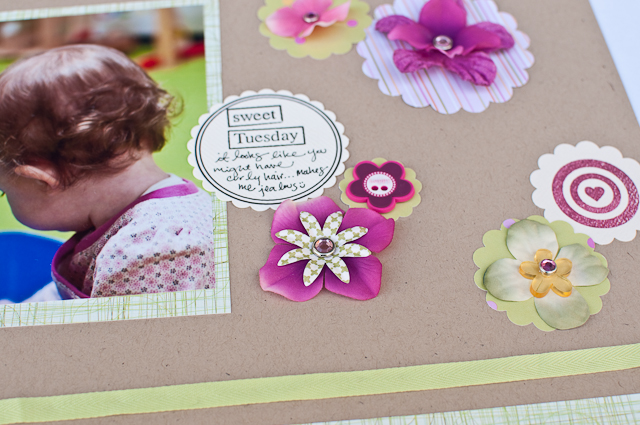 Okay one more.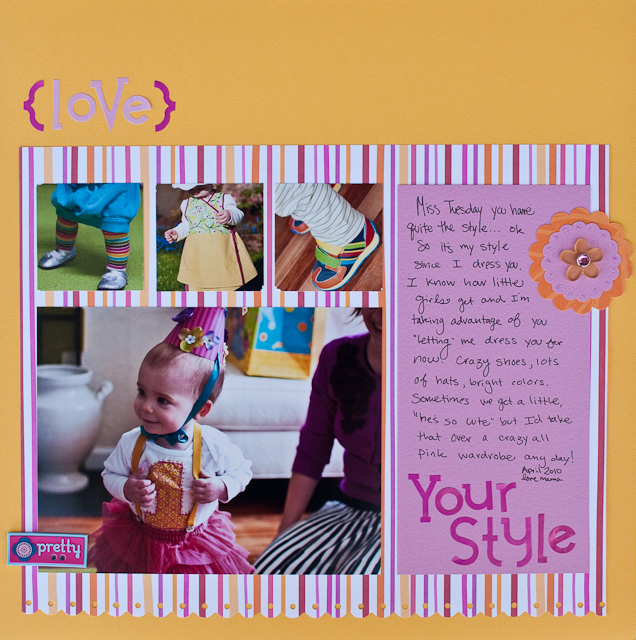 It was all so fun! This will be my contribution to National Scrapbook day (tomorrow yo!), since I'm going to be busy all weekend. But I think I may tackle my Week in the Life stuff, it seems pretty portable.
I wanted to share the finished Button Cardigan as well, before I forget. I finished it during my photo-intesive week and never linked to the Ravelry project page, so there it is if you want details.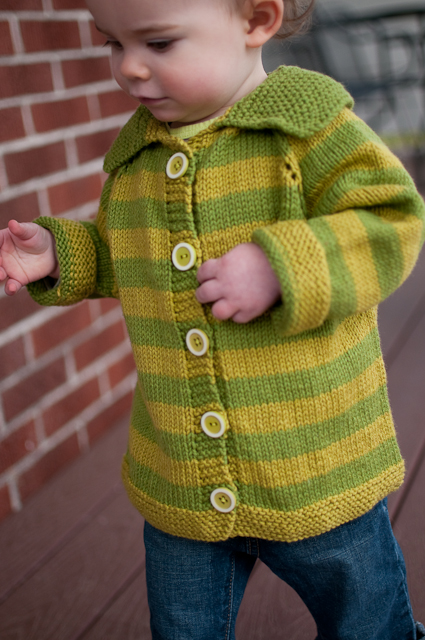 The yarn is from Teaselwick Wools and is a cotton/wool blend. I love it! I manage to squeak this out in four skeins, sweet! I have more to say about the yarn and I think Tracy is going to let me to a guest blog post about it, so I'll let you know when that posts. Here's the back: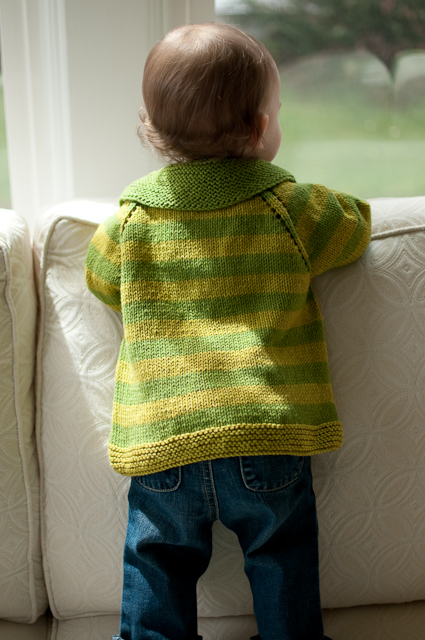 Oh my goodness can you imagine how small her baby bottom would be with out that cloth diaper, LOL.
Wow combining all these finished things on one post kind of makes me feel like a superstar 🙂 I think I'll probably be quite on the blog this weekend, so have a great one!