Okay some questions for you my dear readers.
1). Should I change my blog header. I haven't changed it for five years. Partly because I'm lazy 🙂
(I was going to put a poll here, how the heck do you do that?)
2). Should I change my avatar, across the board (flickr, typepad, etc.)?
Currently: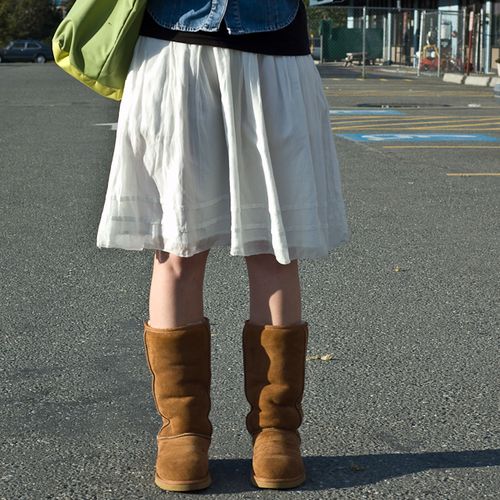 Possible: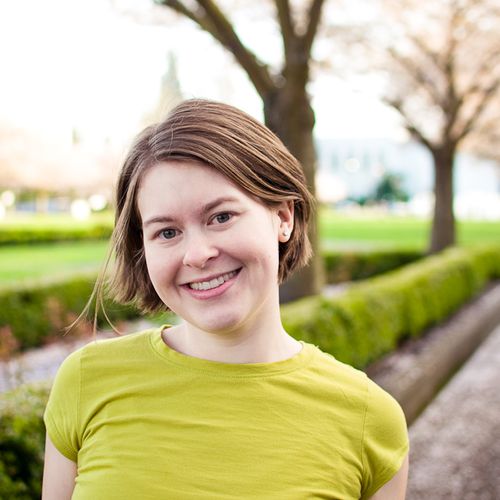 More personable?
3). Are you good at math? I thought I was but trying to figure out this passage from the Sewing Bible was driving me insane, so I had to find another site to help me. Here is what the problem is:
(from page 70): "First work out how much fabric you need. With a calculator, work out the total length, plus 10% (for seam allowances and wastage). Multiply the total length by the width of strip required. For example, for 2 yards of 2″ tape, you need (72″ + 10% x 2″) about 14,600″ total area of fabric. To make that into a square, press the square root key on the calculator, to give you the required measurement for each side of your square. Two yards of 2″ bias strip needs a 121″ square. Round it up to give you some slack."
edited: I know this is wrong, I didn't do the math, I just copied the above directly from the book. I am just trying to figure out what size square she is trying to get, I is NOT 121″ that is crazy.
This has to be wrong, right? RIGHT? Plus the way she has you do it does not work: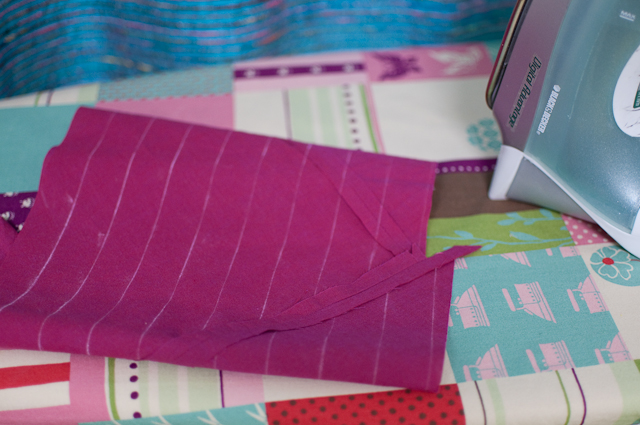 Oh boy was I getting frustrated! See how the lines don't line up? I think it was a seam allowance issue. I followed the directions on this site and it went much better. I couldn't find any errata for the book, but I think maybe it was publish in England first so perhaps something was lost in translation?
4). Ladies when is the last time you had an exam, the down there kind? A friend of the family was diagnosed with cervical cancer, the bad kind, because she didn't get pap smears yearly. Look, nobody likes those things, but please, if it's been longer than 12 months (guilty!) make the call for an appointment for free. And if you can't afford it Planned Parenthood does them for little or no cost! I went there for my yearlies when I didn't have insurance and they were so lovely.
5). How many projects do you have going on right now? I think I have about eighty give or take…
6). Is there anything cuter than a baby in the bath?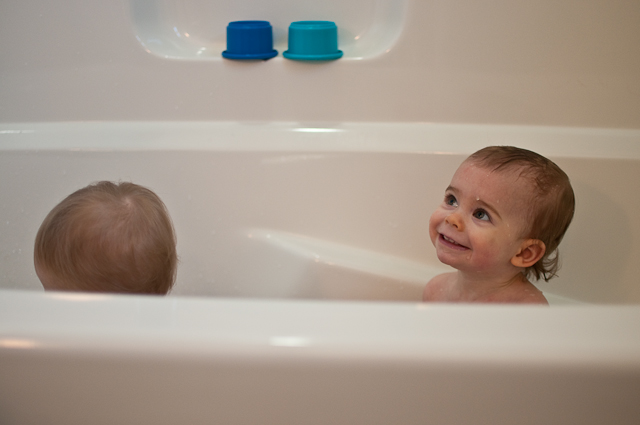 I'll answer this one for you: TWO BABIES IN THE BATH! (one of who has a mama who should get better pictures of said cuteness).