Hi! It's Sarah!
Amber asked me to do a guest post or two while she's away visiting her dear friend Ceara and snuggling Ceara's sweet new baby boy. She also graciously sent me a package of two of my favorite Ribbon Jar products – RIC RAC and SILK! So, I thought I would show you a few things I've made with them!
First, remember this photo that she showed in her last post?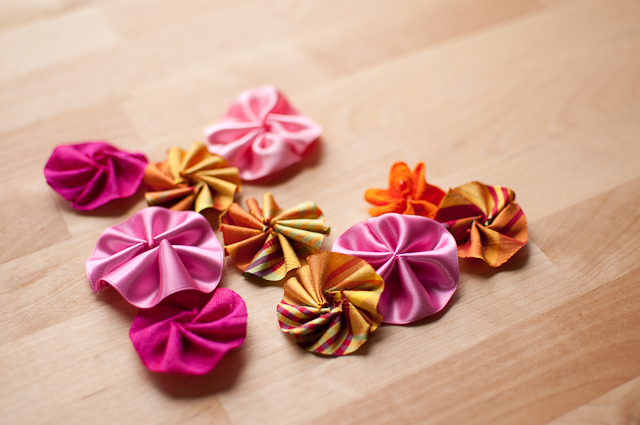 She sent them to me and they are beautiful!
I took a few of the plaid silk flowers, along with the orange ric-rac flower and added vintage buttons from my stash to their centers.
I thought they would look really sweet on a card: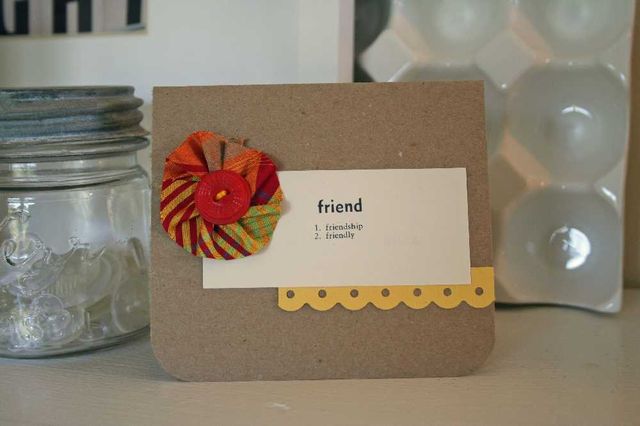 On the third card, I used both ric-rac flower and silk.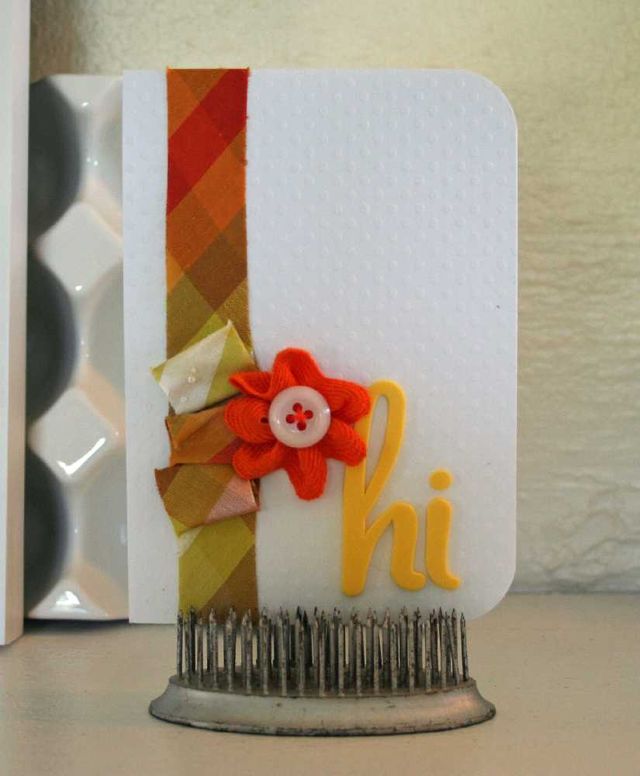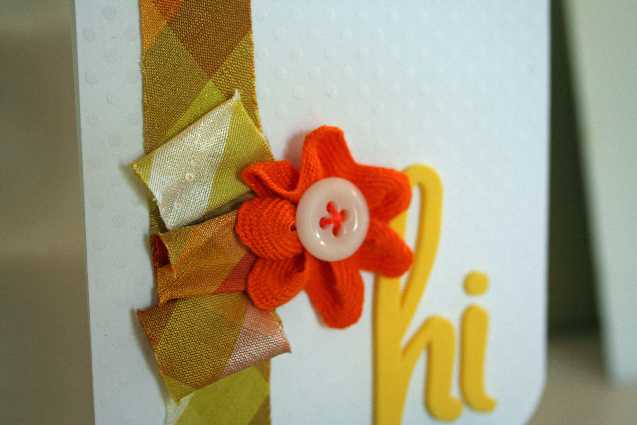 I love gathering the silk and stitching over it, but my sewing machine needed a new bobbin and I didn't feel like winding one. So instead, I used glue dots! It worked great and I think I like the non-stitched look even better!
Here's a look at all three cards together:


I'm looking forward to playing with the new ric-rac soon. It's a new brand that she just started carrying so I haven't had a chance to use it yet. Check it out: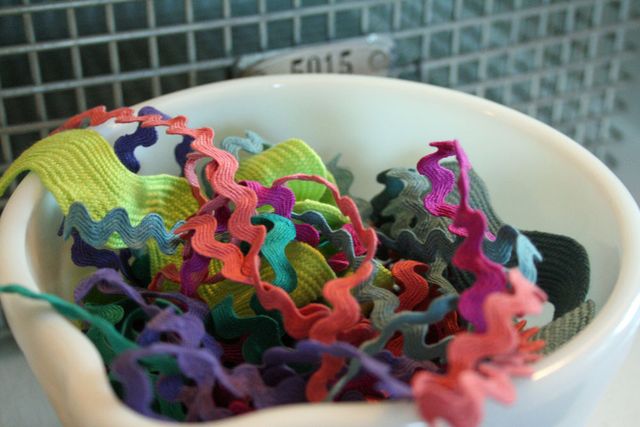 One thing I can tell you is it's so soft and the colors are rich and beautiful! My photo does not do it justice, it's really quite lovely. I can't wait to create with it!
Also, I'd love to see what people have made with ribbon from the ribbon jar or just ric-rac in general…link me in the comments if you have something to share! I'm always looking for craft inspiration!
I'll be back with more projects to share in a day or two!