Hi, it's Sarah again. I'm back to show you a couple fun things I did with ric-rac the other day. I LOVE ric-rac! I'm not really sure what it is about it – maybe it's the squiggle, the bright happy colors or that it's a fun mix of both vintage and new. But I just love it! You can do so much with it!
First, I'll apologize for not having any "during/tutorial" photos. I didn't even think about it while I was making the stuff (DUH!). So you'll have to settle for finished products and a few fun links 🙂
Project 1: I have this little denim tote bag that i usually take with me to the library. I decided to take the small ric-rac flower idea (like the orange on in my last post) and make it using this jumbo ric-rac. I honestly had no idea how to do it, or what I was doing really, but I just threaded in and out along the bottom on the ric-rac until it resembled a flower. Then, I sewed a fun vintage button in the middle and stitched it to my bag. I love it!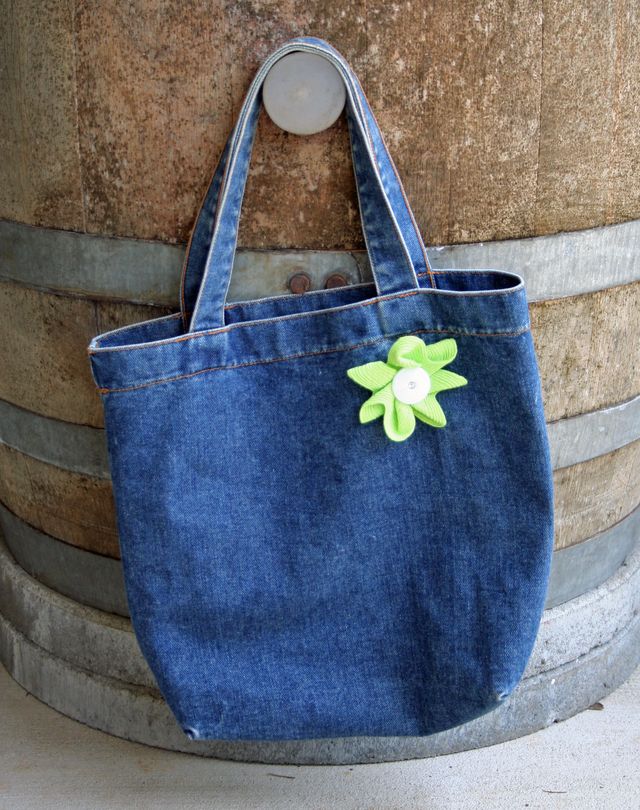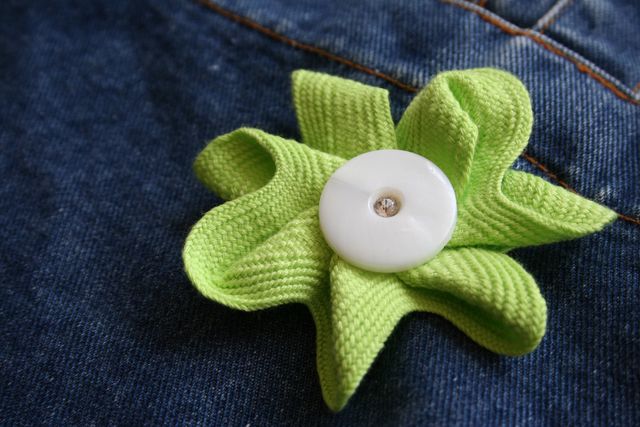 Project 2: I decided that I should look into some ric-rac flower tutorials online a little bit. I found this one and I just love it – it's adorable! I decided to try it using this smaller ric-rac. I thought it might make a great embellishment for a card or scrapbook page.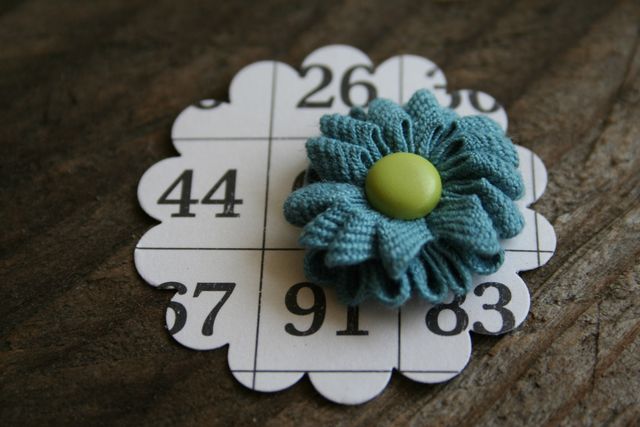 I didn't use the hot glue gun to finish the back like the tutorial suggested, since it's for an embellishment I figured it didn't need it. I simply stuck a brad through the center and through the punched scallop circle. (No need for glue since the back is covered by the paper.) A cluster of these would look so cute on a scrapbook page and this one is definitely going to be on a card.
Project 3: I've recently switched to cloth napkins. I was buying paper towels all the time and it's so much waste. So, a month or so ago I picked up a pack of cloth napkins at Target. I decided that while the green color was fun, they needed a little sprucing up!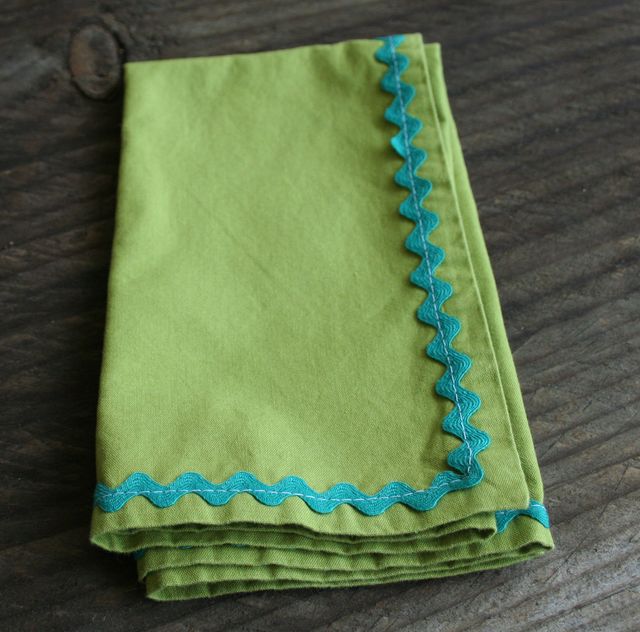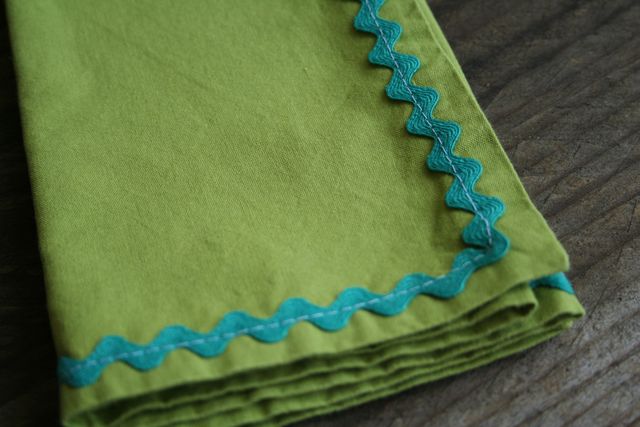 I didn't have matching thread so I decided white would be a fun contrast. This took me less than 10 mintues (and I sew slowly). Super quick and super fun!
I also found a few other fun ideas for ric-rac in my search for inspiration:
I really liked these dahlias (I'd put a sweet little button in the center instead of pompoms). This is a cute way to spruce up an apron. (I see plain gingham ones like this at estate sales often.) I really like this apron idea! And these are pajama pant cuffs, but my mom used this cute technique to trim some kitchen curtains she made me.
You can do so many fun things with ric-rac!
I may be back with one more post before Amber returns…but just in case time gets away from me, thanks for visiting me here! And thank you Amber for the fabulous ribbons and asking me to be a guest blogger! It was so fun!