I tried to set Tuesday up to be my helper today while making some embellishments (this has been posted on my sidebar for a while, finally trying it out). She wanted to do her own thing: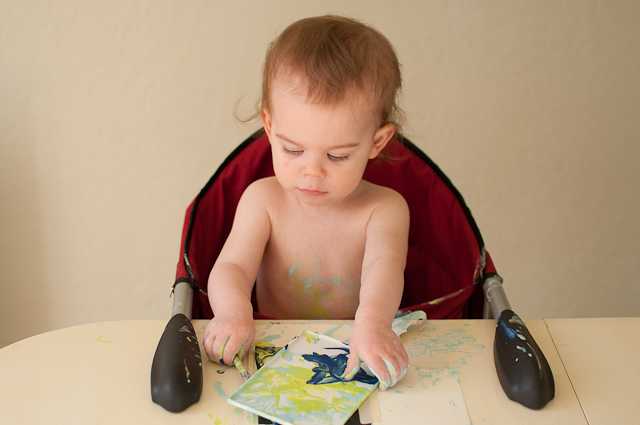 Which ended like this: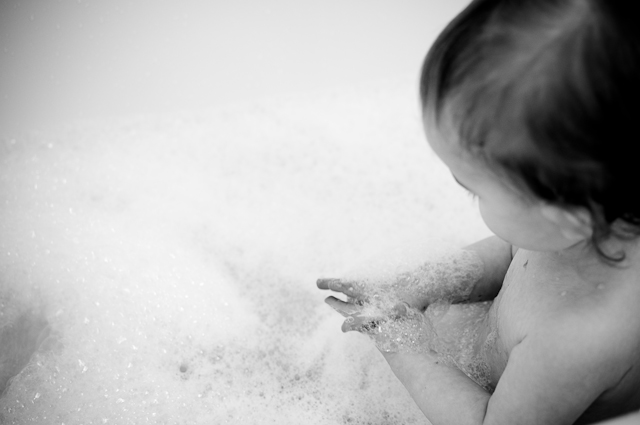 hehehe I love toddlers.
In line with getting dirty… Bj decided to "help" me today by doing a load of laundry (me=laundry, him=dishes). He washed some car-washing towels with some of Tuesday's clothes and our cloth napkins. They all have a petroleum like smell to them. Plus he used some weird soap (yes, I should have just tossed it). So I ran Charlies through (2 scoops in our front loader) with a few clean rags. I still have a strong smell in the machine, and I haven't tackled the clothes/napkins yet. Right now I'm running it just with vinegar and the rags. Any other ideas? I want to get the machine really cleaned out before I try to get the smell out of the clothes, and before I do a new load of diapers (since diaper laundry has to be as residue free as possible).