I love it when I get on a scrapbooking roll and have all my favorite things out… I don't want to stop. Yesterday I didn't know what to start scrapping and then I remembered, hey I have these pictures from Sarah, because we swapped photos!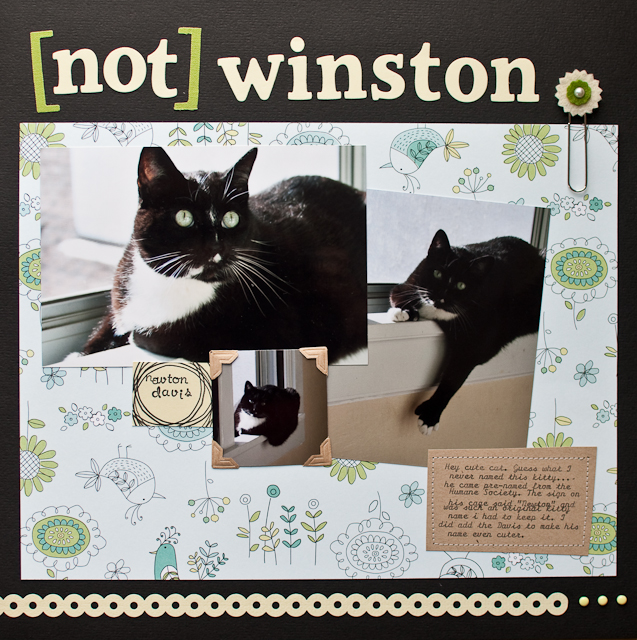 (I kept calling her cat Winston, that's how I came up with the title). I used grandpa's typewriter, because it's cursive, how cool is that? I also borrowed this donut punch one time and made myself a whole bunch of strips to have on hand… you'll see that came in handy.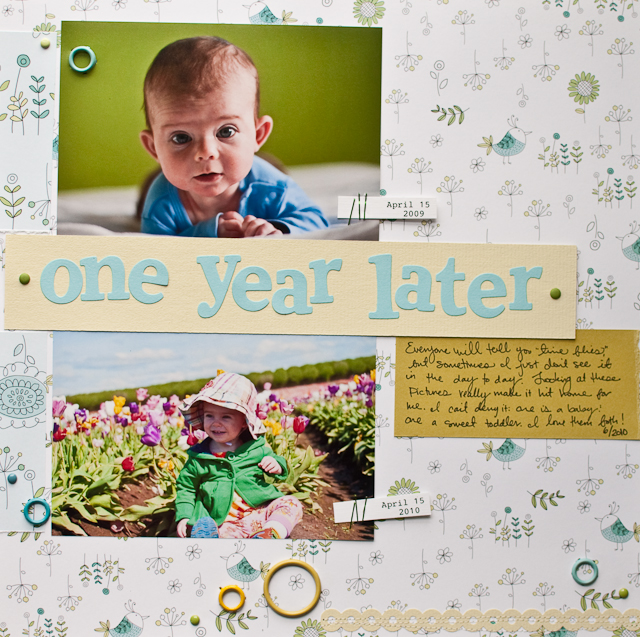 Gah! Look how fast they grow!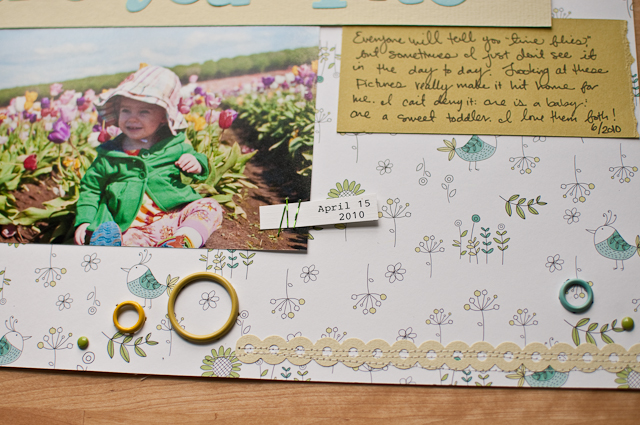 I decided to plop little embelishments all over the page. I see this look around everywhere and I love it, so fun.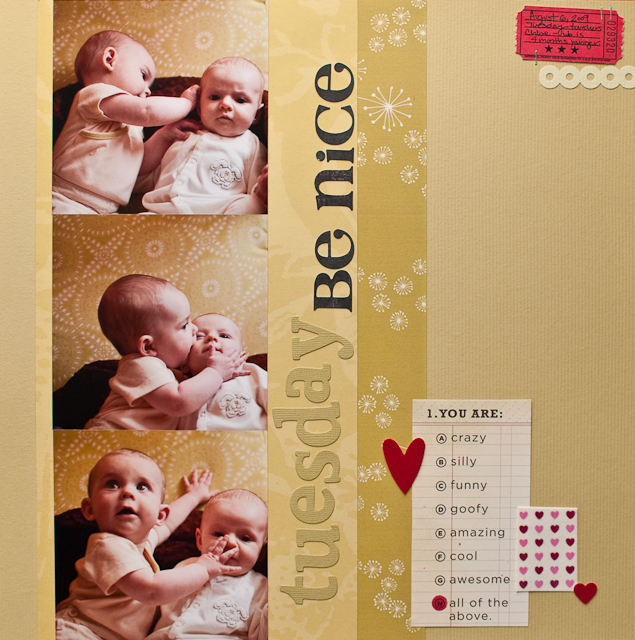 Heheheh, I was sort of at a loss as to how to scrap these pictures. I was going to go with the, "you'll be best friends thing" but I think I'll have lots of sweet pictures of them later, this series from when we visited Carmen and her family last year are just so funny! I love how babies explore their world!
Then today I got lots of simple cards made. I needed to fill up my birthday and sympathy tabs in my card organizer.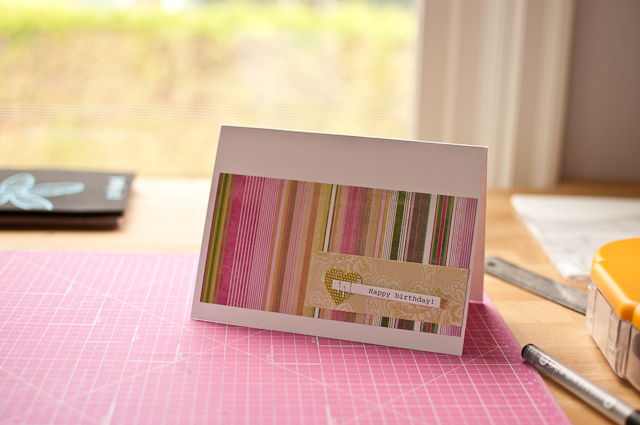 This is a super simple design. You can make a ton of them from one sheet of patterned paper, or use a 6×6 pad, like I did (basic grey sultry line). The main piece is 3×6 inches. Glue that down. Then take a little scrap of paper, and embellishment (punched heart, star, or even a flower) and attach a saying (I typed out a bunch and hand cut them) with a brad or staples (I used the tiny attacher—I'm addicted). After the embellishment part is done stick it down (this way the back of the brads/staples will be covered up).
If you make some let me know!