Ok I have to admit to a little chill in the air, despite my reluctance to let summer go. Of course when this happens and more time is spent inside I start thinking about tweaking things here and there. My living room is the next on my list.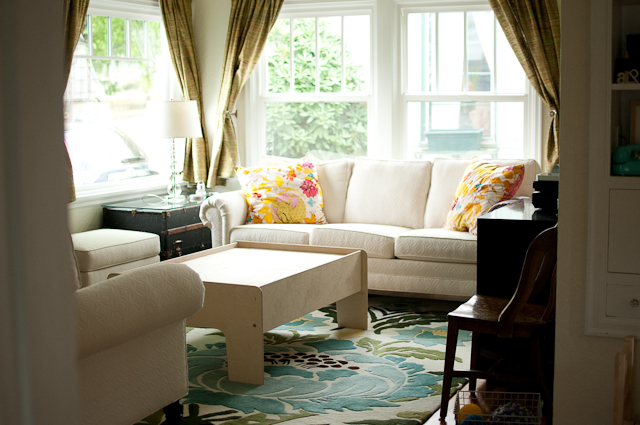 It looks pretty good here with lots of light coming in. The rug is newish and we love it, it's from Amy Butler updated: we're having serious problems with this rug. I do not recommend it, we are still working with the company to get our issues resolved. I was waiting for the rug before figuring out the color for the table and other things, like curtains. I think I want to have the table painted that lighter blue color and do curtains in a similar shade, but I'm having trouble finding some dark enough blue that don't look too heavy. I want them to be full length (the ones I have now were made with something I had on hand, hence the short size). Ideas? Thoughts?
To the right of this picture is the little phone cabinet: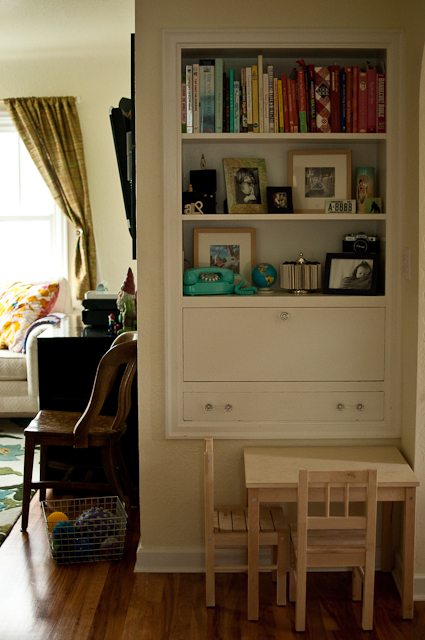 I have the table moved into my craftroom right now so Tuesday and I can work on projects together. I think I'm going to leave it as is, but I need to clear coat it so it's easier to clean.
I did already do one little thing: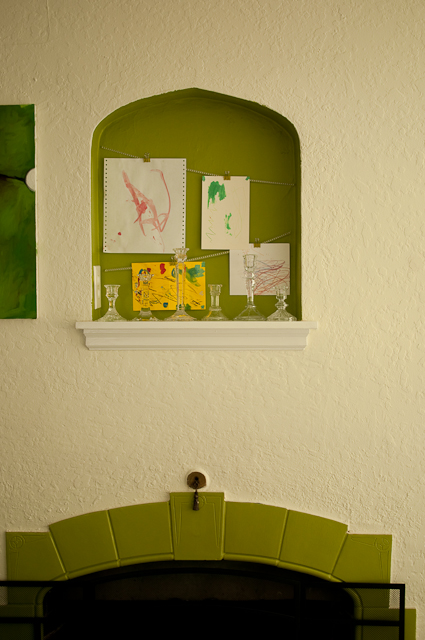 I re-did the nook above the fireplace to make a little art gallery.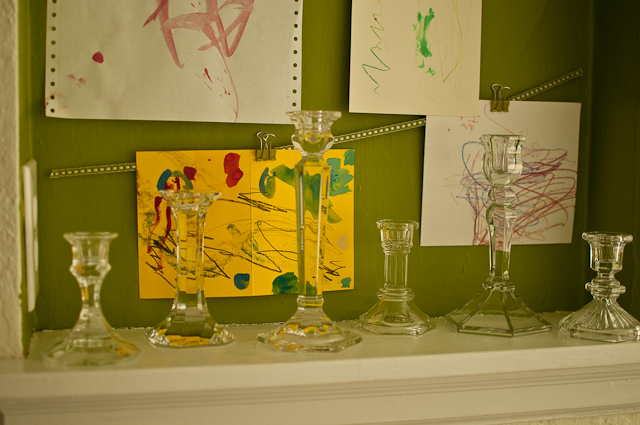 When I was thrifting with the girls I said I thought a little collection of glass candlestick holders would be fun. They said I could find a whole collection in the one Goodwill we were at, and they were right.
Are you starting to turn the focus inside? Any little projects around the house you want to share?